Michael Saylor Asserts MicroStrategy Will Never Sell Its Bitcoin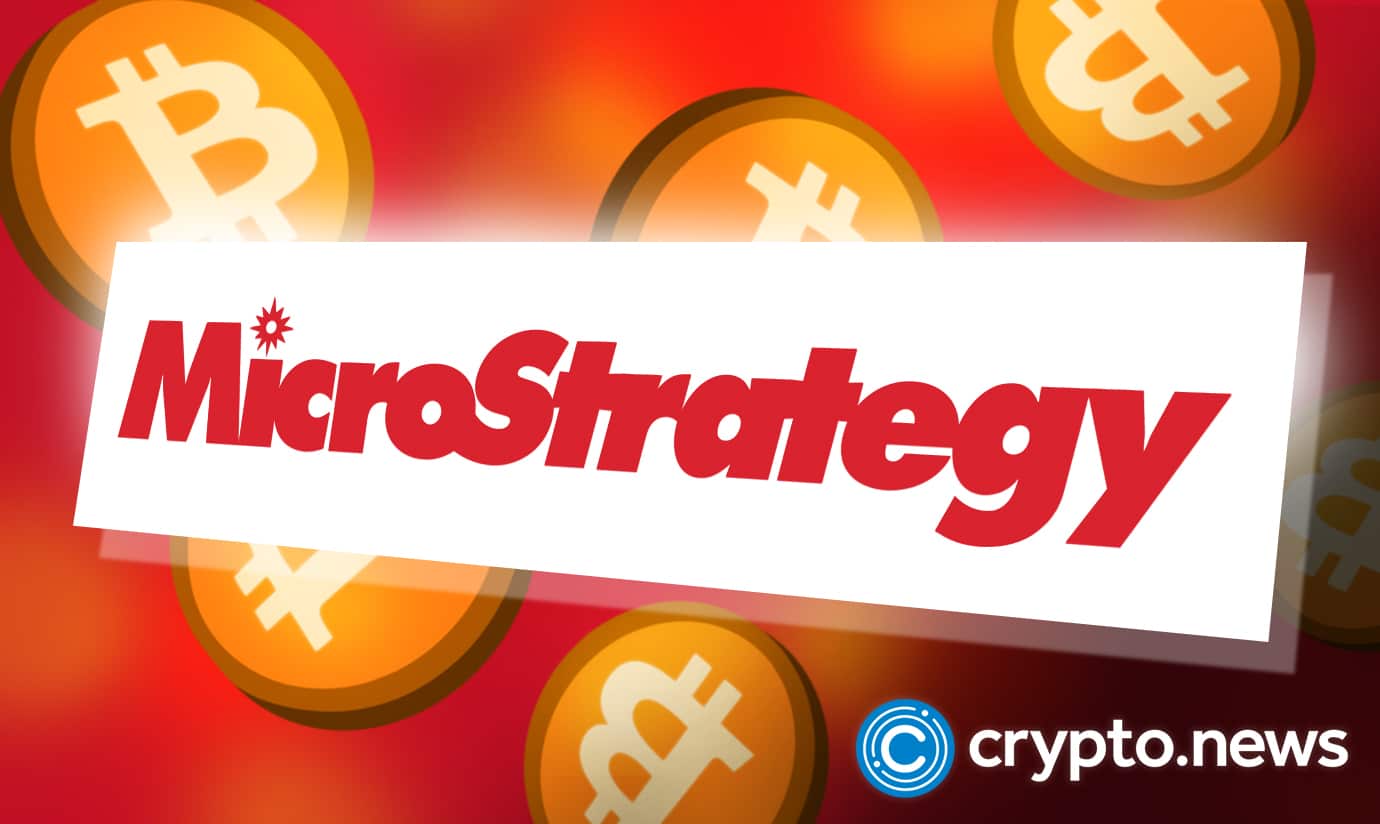 Michael Saylor, CEO of MicroStrategy, announced the company would not be selling its bitcoin holdings. He further stated that in addition to 115,109 BTC, MicroStrategy might offer "other collateral" if necessary.
MicroStrategy to Stick Onto Its Bitcoins
MicroStrategy (MSTR) CEO and founder Michael Saylor took to Twitter early Tuesday morning to try and clarify the company's responsibilities with regard to its bitcoin-backed loans.
"MicroStrategy has a $205 million term loan and needs to maintain $410 million as collateral," said Saylor.
Speaking of MicroStrategy's 129,218 bitcoin (BTC) vault, Saylor pointed out that 115,109 (or more than $3 billion at current prices) remain unencumbered, citing the company's Q1 investor presentation.
Bitcoin would have to fall to $3,562 before the company would run out of the cryptocurrency to pledge as collateral for the loan, but even then, MicroStrategy may post other collateral, according to Saylor. His inference is that there is virtually no price at which his company would be compelled to sell bitcoins.
Bitcoin Plunges Below $30,000
As a result of a four-day slide in prices, bitcoin has dropped to its lowest level since July 2021.
The price drop has coincided with a decline in the larger financial markets, which has reverberated through key cryptocurrencies like Ethereum (ETH) and Solana (SOL).
The market capitalization of all cryptocurrencies is currently less than $1.5 trillion, down by more than half from its November record high.
Analysts are split on whether the recent decline is part of a longer-term bear trend or just a momentary drop in what has been an extremely rough year for bitcoin.
After falling below $30,000 on Tuesday morning, bitcoin is now on the verge of a major support level, which experts say might serve as a critical testing ground for BTC and its future price trajectory.
Fears of a Margin Call
The steep decline in the cryptocurrency market, which saw bitcoin go below $30,000 Tuesday night for the first time since July 2021, sparked rumors that MicroStrategy would be subject to a margin call. During the company's financial call last week, outgoing CFO Phong Le confirmed this, proposing a threshold of $21,000 as a possible trigger.
MicroStrategy demonstrated to the world in late March 2022 that its robust digital assets war chest is not a waste of money by receiving a $205 million loan from Silvergate Exchange Network (SEN) through its MacroStrategy subsidiary, using bitcoin as collateral.
"We also furthered our position as the leading public company investor in bitcoin-backed term loans. We have demonstrated that our bitcoin can be productively used as collateral in capital raising transactions, which allows us to further execute our business strategy. Today, MicroStrategy is the world's largest publicly traded corporate owner of bitcoin with over 129,200 bitcoins," said Saylor.
Nevertheless, the Saylor tweet and presentation slides appear to show that the firm has an overwhelming quantity of unencumbered bitcoin accessible as further collateral at this time.
Shares of MicroStrategy plunged over 26% yesterday in tandem with the decline in the value of bitcoin. Both are moderately rising since Tuesday morning, with MSTR gaining 6.4% and bitcoin rebounding to the $32,000 level.