Mixing It Up: Feature Interview With Pawel Kuskowski Co Founder of Coinfirm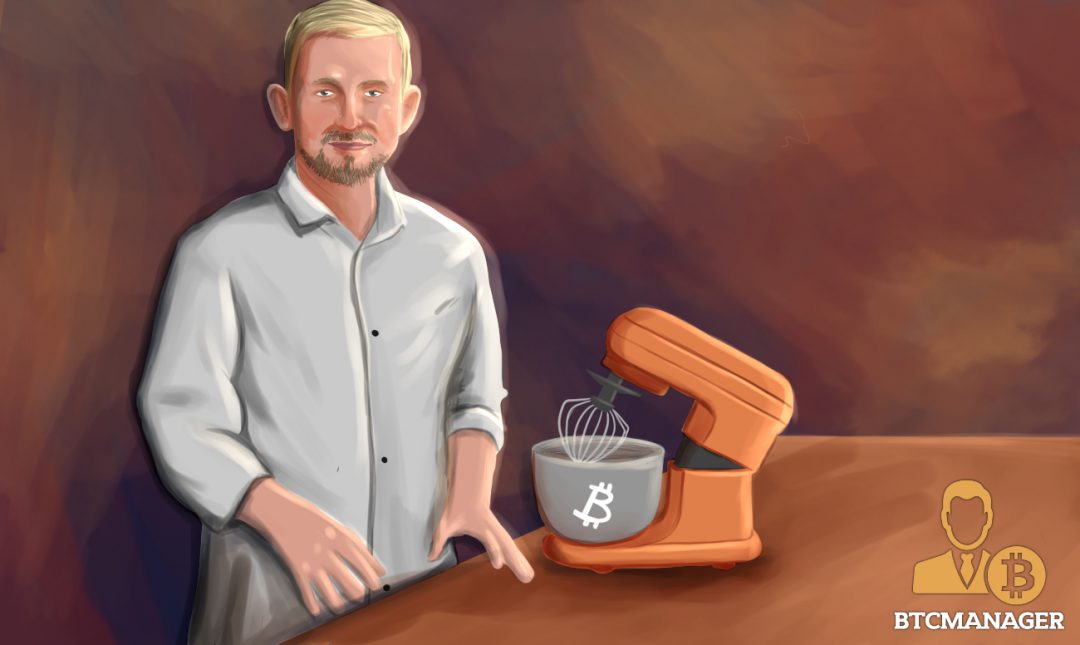 As previously reported by BTCManager, BitMixer, the most popular bitcoin mixing service announced their shutdown on July 21. Mixing is an anonymous tool for hiding the trail of cryptocurrency transactions by pooling them with multiple users. This practice is seen as controversial in some circles as it has been recognized by Europol and Interpol as an illegal tool which could be used for the intentional anonymization of funds.
In a feature interview with BTCManager, Pawel Kuskowski, CEO and Co-founder of Coinfirm, a compliance and verification platform for financial institutions briefly explores the practice of mixing and the risks associated with it. He also offers an update on what he sees on the horizon in terms of global regulatory trends in the Blockchain/Crypto space.
What is "Mixing" and Why has this Practice been such a Big Deal of late?
'Mixing' means utilizing virtual currency addresses which through various scenarios like multiple inputs and outputs of funds generate transactions aimed to conceal the real source/destination of the funds. An example is the proceeds from Ransomware; if transferred to a mixer, no one knows the eventual destination of the funds. Therefore 'dirty' and 'clean' money from different sources are mixed together and cannot be differentiated. Mixing is not accidental but rather intentional. In other words, it is knowingly used by the user.
What are some Recent Developments around "Mixing" and What is Coinfirm's Stance?
Bitmixer addresses have become a growing part of illicit activity connected with large virtual currency exchanges. They are well recognized via graphical transaction pattern analysis and are usually clearly visible as a group of addresses with a density of transactions higher than surrounding entropy. They frequently distinguish themselves by transaction intervals and the number of newly created addresses. In following AML/CTF regulations and guidance from agencies like Interpol, we are of the opinion that these transactions are of high risk.
Can you Describe the Risks Crypto Users Face when Attempting to Hide Transactions through this Practice?
There is the risk that their funds and the addresses they used can be treated as coming from illicit sources or are connected with criminal activity etc. This can impact their standing, ability to interact with other companies especially in the traditional sector and lead to regulatory or FIU questions.
What Do You Say to Those Who Feel that these sort of Regulatory Stances Obstruct Personal Freedom and Innovation?
They are not impacted. Your identity tied to your address is only available to you, so your privacy is not affected. Personal freedom and innovation need to coexist with general rules of wider society. But also Coinfirm is not there to hinder anyone's rights let alone make decisions for anyone. We are here to solve particular problems faced by the industry to help it grow.  
Are there any Emerging Trends You believe we'll see in the Crypto/Blockchain Space over the Next 12-18 Months?
I see the ecosystem connected with crypto/blockchain space growing very rapidly with greater integration with more major or traditional market players. Key players will very quickly align with the standard market requirements, rules and regulations. We will see more 'industry self-regulations' to provide standards to the market. An effort to self-regulate will be a natural outgrowth of efforts on the part for good players to protect their businesses. Finally, I believe we'll see growth in ICO projects and platforms that can provide services to this ecosystem to further fuel its expansion.