MonetaGo Dumps Hyperledger for R3's Corda Blockchain Platform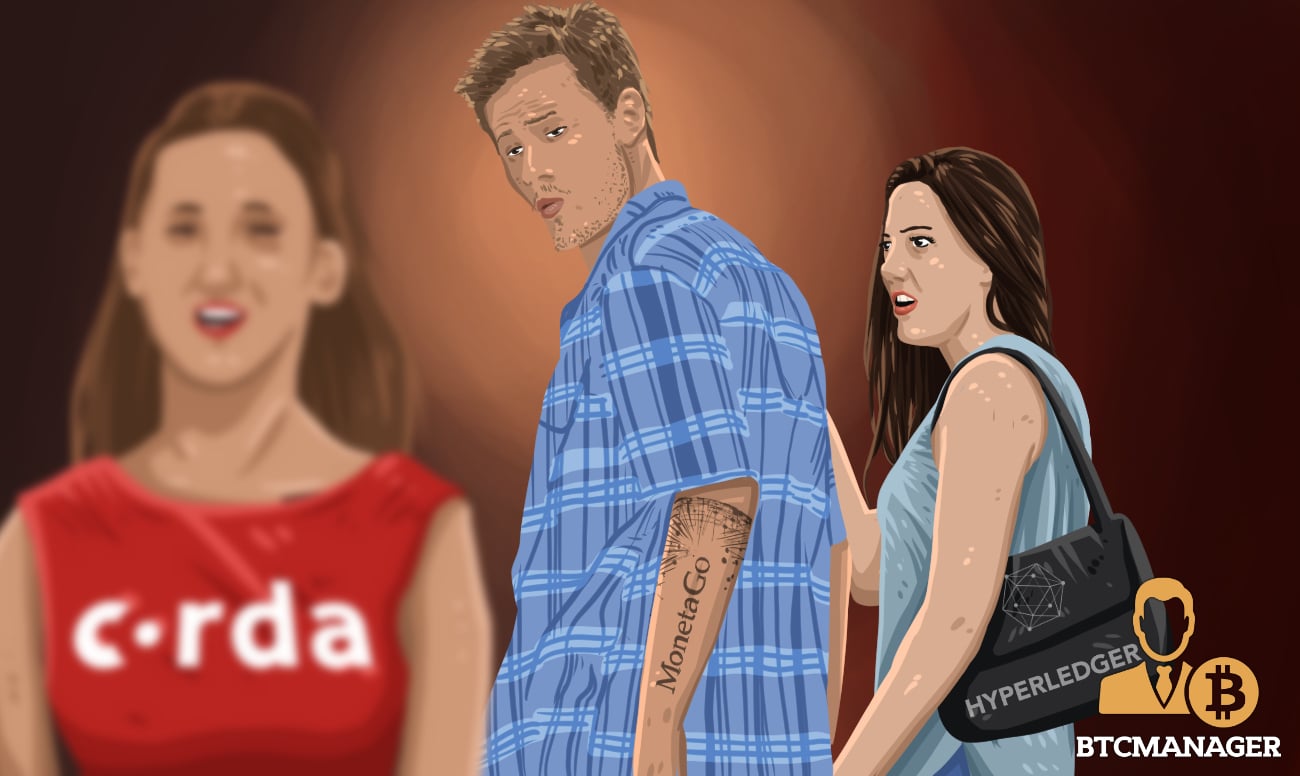 MonetaGo, a New York-based firm that claims to help businesses resolve challenges in supply chain financing and corporate issuances, is moving its fraud mitigating network from Hyperledger Fabric to R3's Corda enterprise blockchain, reports Global Trade Review on February 26, 2019.
MonetaGo Integrates Corda 
Per sources close to the matter, Hyperledger Fabric, an open source distributed ledger technology (DLT) platform for enterprises created by the Linux Foundation is no longer the network of choice for MonetaGo.
The New York startup has announced plans to move its blockchain-powered fraud mitigation network to the Corda open source blockchain.
Explaining its choice, the team noted that the Corda architecture is more suited for the project, adding "because we are not just publishing anonymized hashes anymore, having the architecture for them to actually participate in the blockchain makes a lot of sense."
The MonetaGo Advantage
According to the firm, the fraud mitigation network makes it possible for banks to reduce fraud in receivables financing by allowing participating institutions to check if invoices have already been financed, as well as verifying the authenticity of electronic waybills.
The firm says the blockchain-based platform enables banks to hash some parts of the invoice and formulate a unique fingerprint for it before publishing it to the network.
Once the invoice gets published on the network, different states are set for the invoice, including "financed" or "registered" and the team has hinted that more rules will be added shortly.
At current, MonetaGo claims Swift in India is piloting its fraud mitigation network, and the next wave of the solution which it plans to deploy in Mexico and other Latin American states will be built upon the Corda blockchain.
Commenting on the development, Jesse Chenard, CEO of MonetaGo, noted that:
"With the new deployments that are set to go live in Mexico and other Latin American nations, the regulators themselves are even interested in adopting this system and Corda architecture for that. It has become clear R3 is emerging as the leader in the financial services industry, and we are poised to take advantage of this momentum."
As reported by BTCManager in January 2019, R3 revealed that the system would be managed by its non-profit, the Corda Network Foundation. It's worth noting that this is not the first time a firm has migrated to the R3 Corda platform from Hyperledger.
In June 2018, reports emerged that B3i, a consortium of 13 insurance firm, had also moved to Corda, leaving the Hyperledger Fabric.