MonkeyLeague, Buff Gaming Partner to Bring Web2 and Web3 Together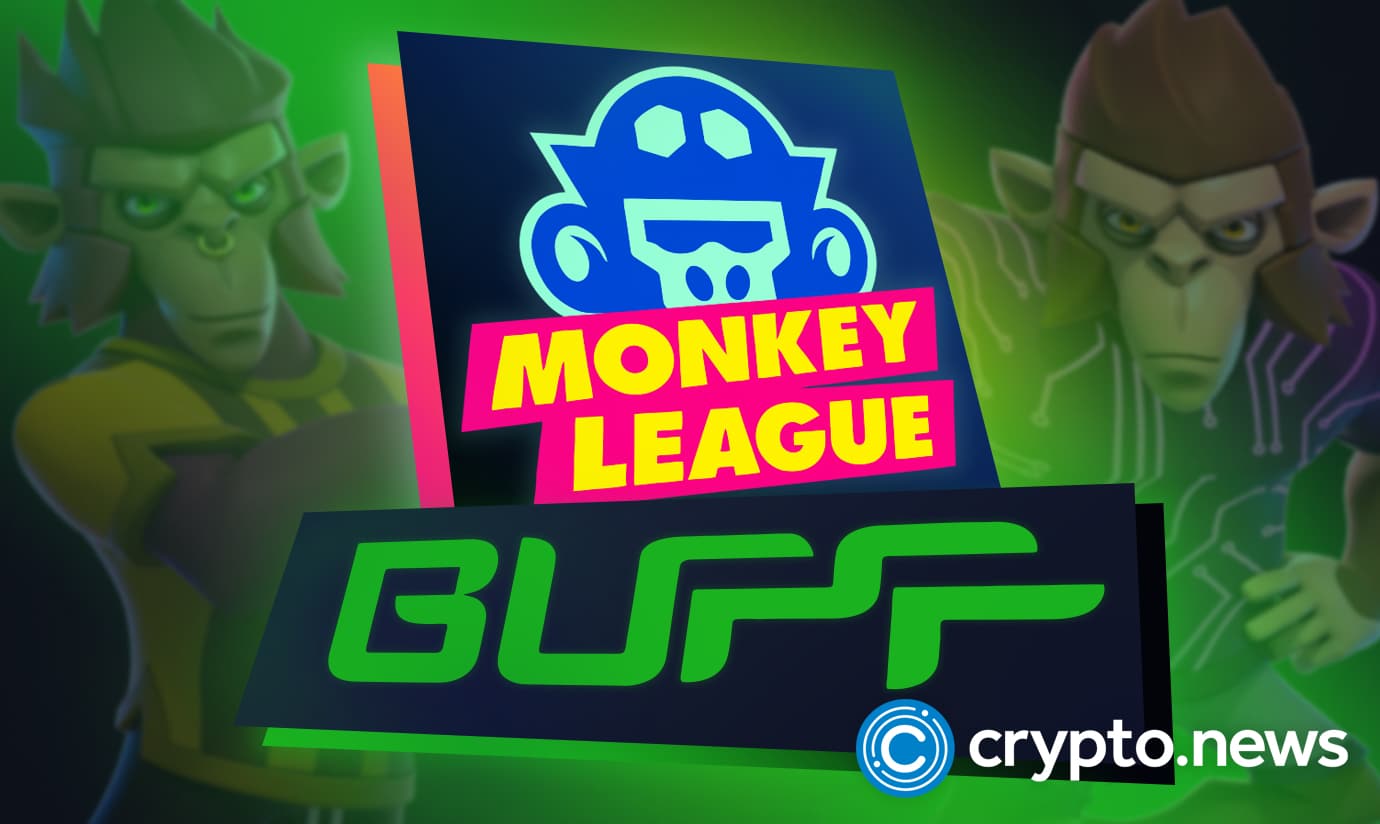 MonkeyLeague and Buff Gaming Platform have signed a partnership deal that will enable the integration of special edition Monkey NFTs into the BUFF gaming community, effectively uniting Web2 with Web3. 
MonkeyLeague, Buff, Bring NFTs to Web2 Gaming
MonkeyLeague, a Solana-based next-gen Web3 gaming platform that enables players to Play, Compete, and Earn, has joined forces with Buff Gaming Platform to merge Web2 and Web3. Specifically, the alliance will introduce special edition NFTs from the Monkey League ecosystem to the BUFF community, thereby expanding the appeal of blockchain-based digital collectibles and Web3 potential.
With partnerships with top play-to-earn gaming metaverses such as YGG, UNIX Gaming, Breeder DAO, Avocado DAO, and others already secured, MonkeyLeague says it remains determined to continue pushing the boundaries of GameFi and its sights are now set on the Web2 gaming ecosystem starting with Buff Gaming.
Developed by Buff Technologies, Buff Gaming rewards players for playing their favorite games. The Buff Gaming platform offers loyalty rewards to players of Fortnite, Valorant, Counter-Strike, and league of legends, among other titles.
Buff Gaming is tailored to the needs of individual gamers and its issuance of both real-life and loyalty rewards to gamers based on their in-game activities has helped to forge global communities for these games.
A Formidable Alliance
Buff claims to offer more than six million gamers across the world an opportunity to earn while doing what they know how to do best. The platform boasts over 430,000 daily active players across more than three million game instances, making it the play-to-earn model of Web2.
Additionally, Buff has launched its BUFFpay card, which the team says is designed to bridge the digital and real world. These sterling qualities have made Buff Gaming a top-tier partner for the MonkeyLeague team.
Elay de Beer, the CEO of Buff Technologies said:
"Blockchain games market is accelerating and maintains a big growth potential. Buff decided to explore this space by partnering with the best gams in the industry and MonkeyLeeague is certainly one of them. Buff will expose its millions of global players to new games and continue to lead as the 'loyalty platform for the gamers' community."
Importantly, the partnership between Buff and MonkeyLeague is expected to unlock more doors of opportunities for both projects and lead to exciting developments across eSports, AMAs, contests, streaming, community building, and more.
With the new alliance, special edition Monkey NFTs will now be integrated into the Buff community, an essential first step in bridging the gulf between Web2 and Web3.
Oren Langberg, MonkeyLeague Head of Markeing & Partnerships said:
"MonkeyLeague has an unprecedented vision for Web3 gaming and nothing will stop us from achieving it. We are constantly seeking to partner with the best that support that vision and BUFF is a strategic long-term partnership that will be the first bridge between Web2 and Web3. We are beyond excited for what the future holds for this partnership."
The MonkeyLeague team acknowledges that partnerships are an integral part of the building blocks of Web3 and it's now looking to build high-quality games with huge adoption potential, essentially transcending the barriers between crypto and Web2.
MonkeyLeague's MonkeyBall game combines high-production-value, multiplayer gaming with Solana blockchain, NFTs, and DeFi to deliver an exciting, turn-based, play-and-earn soccer game that's easy to learn yet hard to master.