OpenSea Secures Its Platform Further Against NFT Fraud and Scams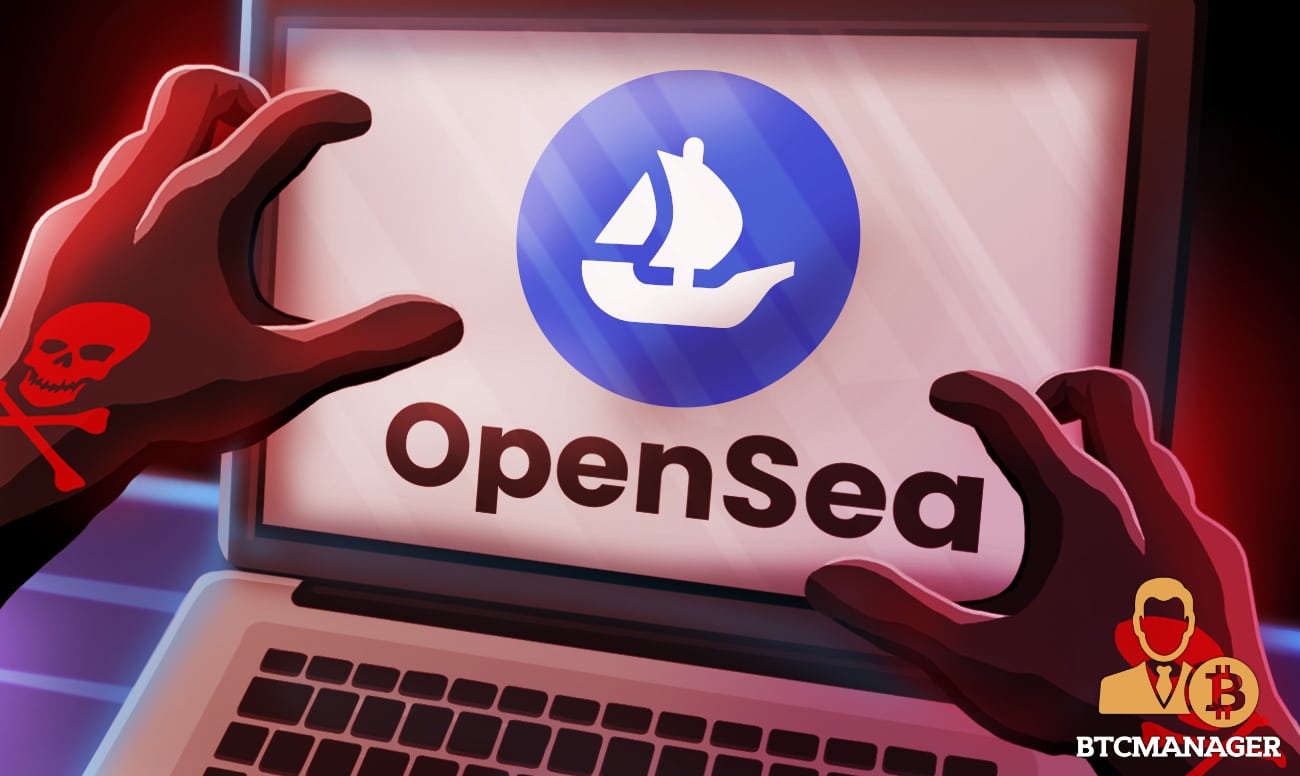 OpenSea, the most popular NFT marketplace announced on Tuesday that it has released a new feature against the increasing rate of NFT fraud and hacks. The platform took the step when it noticed that users of its platform were frequently becoming victims of scams.
OpenSea Releases Features Aimed at Hiding Untrusted NFT Movements
The latest feature is set to automatically conceal any suspicious NFT movement to the core trust of addresses on OpenSea.
OpenSea says it has been working to improve safety and trust on its platform. OpenSea is planning a significant safety and trust investment in some major areas this year. That includes scam and theft prevention, IP hacks throughout the internet, reduction of critical response time, as well as scaling moderation and reviews.
The announcement was made via OpenSea's website where it stated what the newly released feature does. It automatically conceals untrusted NFT movements as soon as they are sighted in the marketplace.
The Hole in Easy-To-Use Blockchain Systems
As a matter of fact, a blockchain system such as Ethereum which is flexible and open could aid unexpected NFT movement. Fraudsters use these sets of NFTs to attract unsuspecting users to view a listing. Those listing would contain links to harmful external websites.
OpenSea CEO, Devin Finzer, took to his Twitter page to explain that it is possible to get NFT transfers from unknown people. He linked it to how one receives spam emails.
Finzer said further that the platform has recently seen these scammers use those kinds of transfers to draw users to enter malicious external sites. He said the newly released features will help to counter the new kind of scam.
Treating the Most Important
There are 3 updates available in the feature. They are the intermittent notification of any suspicious transfer to users, and filter options labeled "Auto-hidden" and "Hidden by you." The last is an automatic movement of all suspicious NFTs sent to a hidden place.
OpenSea says it will begin to release the new feature over the coming weeks and months. Importantly, OpenSea has advised users to immediately report any strange activity following the update. Customers are able to reach the company's support team if they need further help.
NFT Trading Falls on OpenSea Due to Hacks and Fraudulent Activities
OpenSea suffered a sharp drop in the volume of NFTs traded on its platform as a result of increasing scams. The Bored Ape Yacht Club NFT sued OpenSea for the theft of its NFT.
Importantly, arresting Nathaniel Chastain, a former executive at OpenSea, on money-laundering allegations, escalated the company's problems. Therefore, OpenSea is planning to work more on the platform's safety and trust mechanisms.
The NFT Market
NFTs are also tanking under the weight of the unstable macro economy like the crypto market. According to Bloomberg's report, the NFT market has corrected by 23% as of Monday.