Moonshot Week 11: OMG!! OmiseGO is the Moonshot!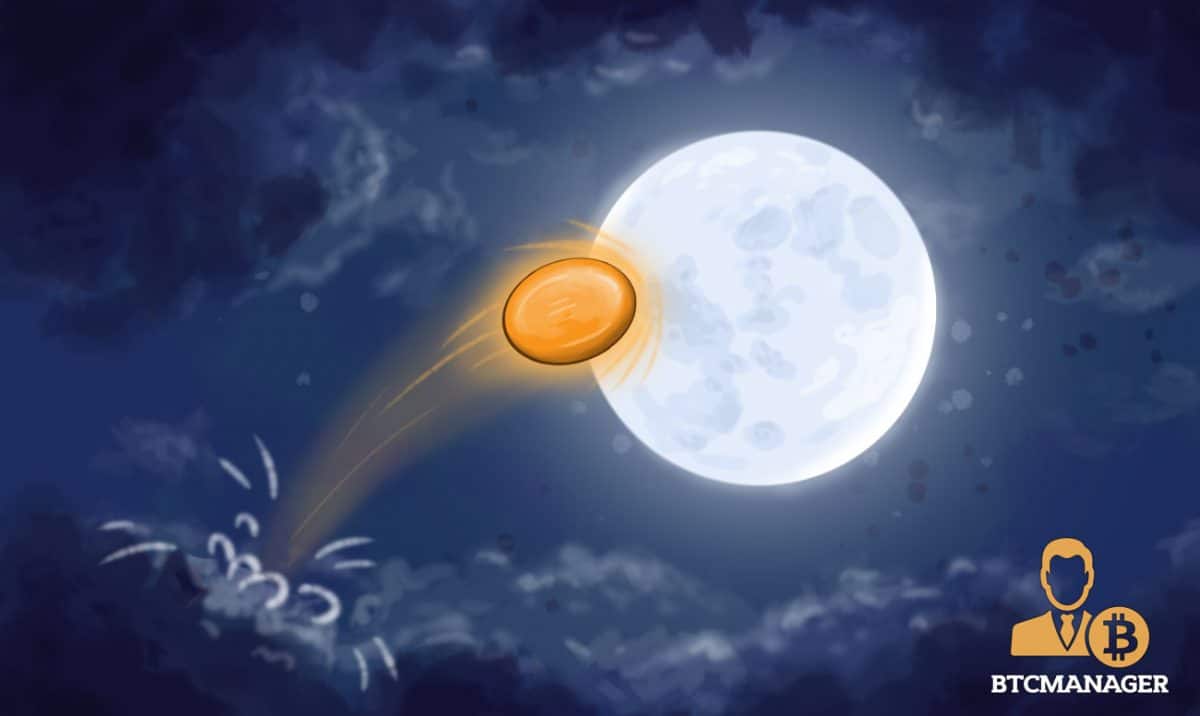 Read the tenth part of our Moonshot series, which focuses on Bread, here.
Each week BTCManager and the JaketheCryptoKing are going to explore a new moonshot opportunity. We are in week eleven of this moonshot experiment! Markets just suffered a major correction providing the perfect opportunity for some moonshot shopping at discounted prices. The moonshot for the week beginning April 8, 2018, is; OMG.
What is a Moonshot?
A moonshot is an altcoin that can yield returns multiple times greater than the leading cryptocurrencies if their roadmap deadlines are met. With over 1,400 cryptocurrencies and many ambitious goals, it is obvious there will be some true "moon" opportunities.  Moonshots can include both smaller and medium cap cryptos. These particular coins exist in the cryptocurrency marketplaces; they solely need to be found. Moonshots are very different than most cryptos as they are meant to be purchased and held. Moonshot principles are vastly different than those implemented by day traders and short-term holders. They are cryptocurrencies that you see their long-term value and expect returns of hundreds if not thousands of percent.  
The Moonshot for the week beginning April 9 is OMG. OmiseGO has a major quarter two planned with events that will both add utility to the OMG platform and also spread publicity while increasing market adoption. The biggest problem OMG is currently facing is not one caused by OMG, but the overall market correction.
OmiseGO: OMG (SDK Wallet, Plasma Speed, Proof of Stake)
OmiseGO (OMG) is the largest cap cryptocurrency that has been highlighted as a moonshot. OMG is valued at $9.50 per coin with a market cap of $970 million. OMG actually corrected less than most other altcoins in the space having fallen from a high of $24 to its current price of just under $10. What makes OMG a great opportunity is not the reality it has corrected more than 60 percent since its all-time high, but the roadmap deadlines coming up in quarter two of 2018.
The second quarter of 2018 is packed for OMG. They are planning on releasing their SDK wallet, "plasma speed," and their Proof of Stake algorithm. OMG is based on the Ethereum platform as an ERC-20 token. Currently, there is a circulating supply of 102 million with 140 million total supply. OMG is an exchange, decentralized bank, and blockchain gateway. Quarter two of 2018 is when OMG either solidifies their relevancy or fades into oblivion.
As a moonshot, the perfect time is to get on board prior to the results of quarter two becoming clear. Before getting into why OMG will have a huge quarter two it is important to analyze who represents the OMG team. The OmiseGo team has already been recognized by Forbes in Fintech Rockstars. If the team was not impressive enough the advisors are even more impressive. The OmiseGo advisory board boasts the co-founders of Ethereum, Golem, and even Lightning Network advisors. If there was a culmination of crypto superstars in one location, it would be OMG. With a team as stacked as this, it seems evident that quarter two should be very exciting.
The model for OMG is unique as the OMG wallet application will also hold OMG tokens. OMG tokens are critical to the OMG ecosystem as the wallet users will be confirming blocks as valid and adding them to the blockchain. By holding a specified number of OMG, wallet users will earn the right to confirm blocks. The transaction fees will be distributed among the wallets that helped confirm the transaction. The greater the number of OMG held, the greater the percentage of fees a user will receive. OMG already has a predetermined utility once their wallet is being used by the populous.
The SDK wallet is on the horizon for OMG. A software developer kit (SDK) is a collection of programming functions that allow developers to code faster and more efficiently. OMG is releasing a free open-source, white label "eWallet" SDK model that allows developers to create and design their own app integrations easily. The end result will be wallets that can handle cross-platform transactions, payments, transfers and eventually reward points. Developers will now be able to develop and design their own wallets with application integrations of their choice. This will greatly increase the rate at which wallets develop for the OMG platform.
The founder of OMG tweeted that OMG's plasma speed will "change the entire landscape" of the crypto ecosystem. Rumors are swirling that the speed with be in excess of one million transfers per second (TPS). These rumors may be a bit exaggerated, but if OMG increases speed's beyond the majority of other cryptos, it should provide a significant catalyst for mass adoption. Plasma Speed is likely to have received its name for good reason. Sometime in quarter two, the crypto community will have a better understanding regarding how fast plasma speed actually is.
With advanced proof of stake algorithms, an SDK wallet, plasma speed, a top-tier team, and partnerships with the Thai government and McDonalds OMG seems poised to moon in 2018. Very few other cryptocurrencies have as many important events in such a short period. The market has provided an entry point significantly lower than where OMG was trading months' prior. Quarter two should provide the numerous catalysts needed to reverse the bear market trends and allow OMG to begin its bull market rally. A market rebound some point in 2018 should only amplify the positive news of OMG in quarter two.
To read the King's prior articles, to find out which ICOs he currently recommends, or to get in contact directly with the King, you can on Twitter (@JbtheCryptoKing) or Reddit (ICO updates and Daily Reports).
You can read the entire Moonshot series here.