Morgan Stanley Joins the Bitcoin Derivatives Party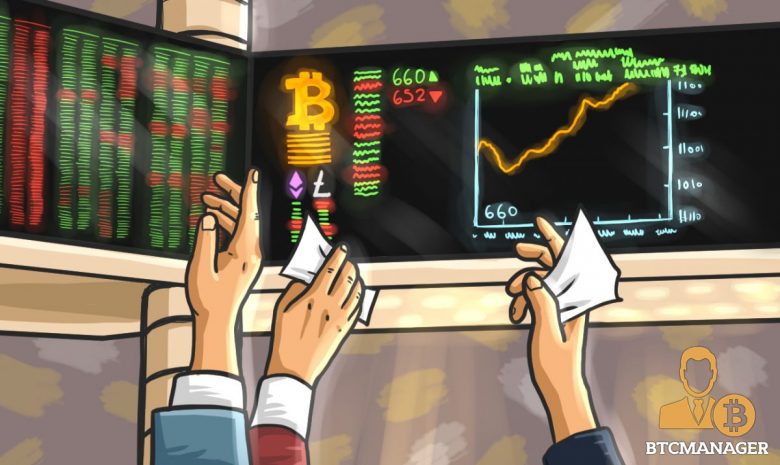 An anonymous source revealed on September 13, 2018, that Morgan Stanley will soon launch a Bitcoin derivative available to institutional investors. Interested parties will have actionable "synthetic exposure" to the leading cryptocurrency's market movements. The announcement ties neatly into the recent news of Citigroup's digital asset receipts and Goldman Sach's non-deliverable forwards.
Morgan Stanley Eager to Join
As per Bloomberg, the sizeable American bank will develop a complex derivative product based on Bitcoin's performance. Investors eager to join the market, but unsure or averse to risk, will now be able to short and long the crypto markets favorite token. Morgan Stanley will reportedly turn a profit on the "spread of each transaction," according to the report.
While the information has been neither confirmed nor denied by the firm, the anonymous source explained that the bank is equipped to begin trading pending institutional demand. The push also awaits an internal approval regime.
The source explained that the derivatives will be tied to Bitcoin futures contracts and that Morgan Stanley will not be holding any actual cryptocurrency. The synthetic exposure granted to trading agents will be helped along by the banks work to clear futures from both CME and CBOE. This September announcement now places them neck and neck with many other wall street financial groups.
The bullish news is highly welcome in the red water market that shows no real signs of stopping. At time of press, bitcoin is trading at a tabled price of ~$6,471.
Another Derivative
As major financial institutions wake up to the push and pull of the cryptocurrency market, many are developing ways in which they can get paid to play. The arrival of second and third degree Bitcoin products mean that these firms reduce risk and enjoy the profits of the nascent market. Naturally, this has sparked some animosity among spectators.
Morgan Stanley is planning to give clients synthetic exposure to Bitcoin via price return swaps.

This is banker speak for "this is how we can get paid."

Morgan Stanley should give clients the ability to directly buy Bitcoin. They'll make less money, but better serve customers.

— Pomp 🌪 (@APompliano) September 13, 2018
As reported by BTCManager, both Citigroup and Goldman Sachs have also lanced similar crypto derivatives. The former announced on September 9, 2018, their DARs, which function similarly to American Depository Receipts (ADRs). The certificate will represent the holding of a specific quantity of cryptocurrencies or tokens without exposing the investor to the cryptocurrency itself.
Goldman Sachs CFO Martin Chavez explained his firm's interest in a Non-Deliverable Forward (NDF) which are understood as short-term futures contracts often used to hedge against foreign currencies which aren't internationally traded.
These announcements arrive at a time when market commentators are interested in any sort of revival. Almost exactly a decade after the 2008 financial crisis and the arrival of the same agents who conjured the disaster, however, should also conjure at least a shade of concern.