Morgan Stanley Investing in Overstock's Cryptocurrency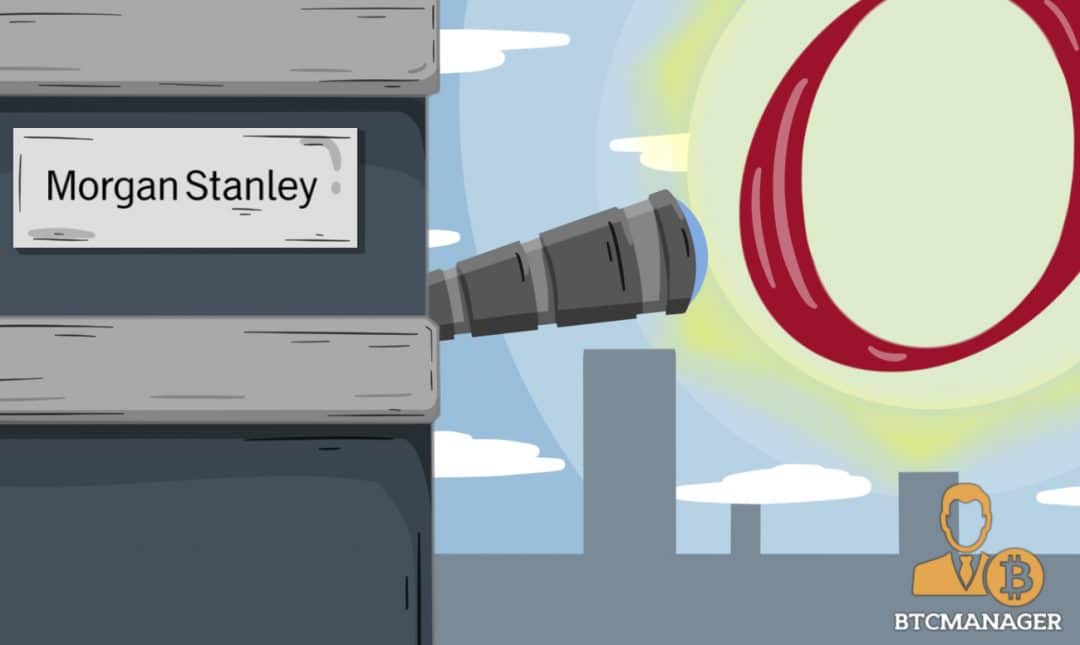 As speculators rally towards bitcoin, many of the old guards are attempting to figure out how to get their share of the crypto-pie. Banks and investment firms are notoriously conservative when it comes to new technologies, but for the past few years Overstock.com – the first major retailer accepting bitcoin – has been seen as sort of a middle ground between the crypto marketplace and the old ways of doing business.
The Wall Street bank Morgan Stanley is one of those that have taken advantage of this and have just purchased an 11.4 percent stake in the company just before Overstock's newest crypto trading endeavor going live.
In October 2017, Overstock.com announced an ICO they will be holding for the Overstock subsidiary tZERO. The goal will be to create the first regulated US trading platform for ICO tokens. The news of this ICO, hoping to raise $500 million, sent the shares of Overstock.com up even before Morgan Stanley's interest in what the company is doing.
If the tZERO ICO is successful, it will nearly double the current record of $257 million set by Filecoin.
Engine of Persuasion 
Overstock has been a forerunner in bringing cryptocurrencies into the mainstream, making big news back in 2014 when they became the first significant retailer to accept Bitcoin as payment. Due to this, it has become an excellent proxy for those who wish to invest in cryptos, without doing so directly.
After the news of Morgan Stanley's stake in the online discounter, Overstock's shares shot up 22 percent to $55. That puts them at 270 percent since June 12. Morgan Stanley's shares, on the other hand, fell slightly by 12 cents down to $52.77.
Morgan Stanley, however, is just one of many banks trying to get in on the bitcoin mania that has shot up to over 17 times January 2017's value. Goldman Sachs may begin trading in the digital currency, while JPMorgan Chase is not even sure they want to deal with clients who buy and sell it.
Patrick Byrne, Overstock's Chief Executive, has always been a very vocal backer of cryptocurrencies and has even led the development of the tZERO, which will be ending its ICO December 31. They have also recently decided to keep half of all cryptocurrencies used for purchases at Overstock as an investment, though they have yet to disclose how much bitcoin they actually hold at the moment.
No matter the outcome of the tZERO ICO, large retailers getting this involved with the Bitcoin market bodes only good things for the legitimacy and the ever-growing market value of cryptocurrencies. What's more is that if this investment turns out well for Morgan Stanley, expect to see other Wall Street banks rallying to invest in crypto-related companies.