Nasdaq Set to Debut Bitcoin and Ethereum Indices for Real-time Spot Price Discovery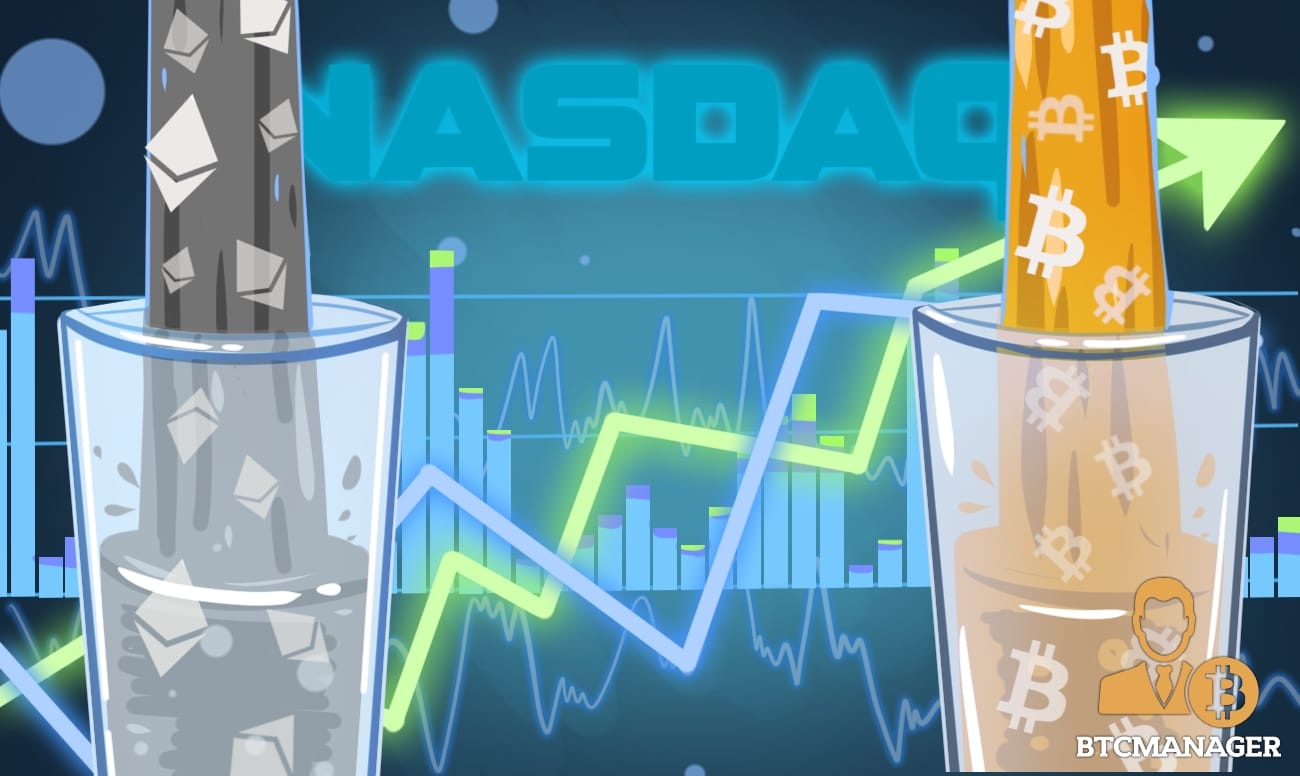 On February 11, 2019, Nasdaq, in partnership with New Zealand-based blockchain startup Brave New Coin (BNC), announced the introduction of Bitcoin and Ethereum indices as part of its global index service (GIDS). This move indicates yet another example of the company's continually increasing presence in the emerging cryptocurrency narrative.
Real-time USD Reference Rates for Bitcoin and Ethereum
The U.S. stock exchange operator giant announced the news in a statement published on its website on February 11. According to the announcement, Nasdaq will be bitcoin and ether indices created by BNC to its GIDS catalog.
Dubbed the Bitcoin Liquid Index (BLX) and the Ethereum Liquid Index (ELX), Nasdaq plans to offer real-time USD reference rates for both cryptocurrencies based on their spot prices as seen in their most liquid markets. An excerpt from the announcement reads:
"Both indices are calculated using a methodology that has been independently audited against key IOSCO principles. The BLX is one of the most widely-referenced BTC indices among crypto traders and has been calculated back to 2010. Likewise, the ELX has been calculated back to 2014."
According to the statement, subscribers of the company's GIDS platform will begin to receive real-time USD reference rates for bitcoin and ether starting from Monday, February 25, 2019. Nasdaq becomes the latest to launch an index service for cryptocurrencies following the likes of Bitwise and CME among others.
Real-time spot prices for cryptocurrencies sourced from their most liquid markets could lead to the establishment of a universal price benchmark for virtual currencies. Such a development could increase the appeal of bitcoin, ether, and cryptos in general in the eyes of mainstream investors.
Nasdaq Broadening its Cryptocurrency Position
By introducing its virtual currency index service, Nasdaq is once again increasing its presence in the developing cryptocurrency ecosystem. Like in previous instances of its involvement, the launch of an index service for bitcoin and ether underscores the company's attempt to introduce institutional-grade elements into the digital asset trading arena.
Already, Nasdaq offers its robust market surveillance technology to a handful of bitcoin exchange platforms. Back in November 2018, the company declared that it could lead the fight against wash trading and other iterations of market manipulation via the use of tools like its legacy SMARTS technology and others in its proprietary market technology catalog.
As part of the process, the company says it utilizes a robust vetting process on platforms that apply to use its technology. Recently, Nasdaq revealed that seven platforms are already using its tools, having successfully navigated the vetting process.
Apart from market surveillance, Nasdaq also plans to launch a bitcoin futures trading platform in 2019. In December 2018, the company, along with Fidelity Investments, led a fundraising round for a new cryptocurrency exchange platform.