National Bank of Egypt Joins 200 Financial Institutions in the 'R3 Blockchain Alliance'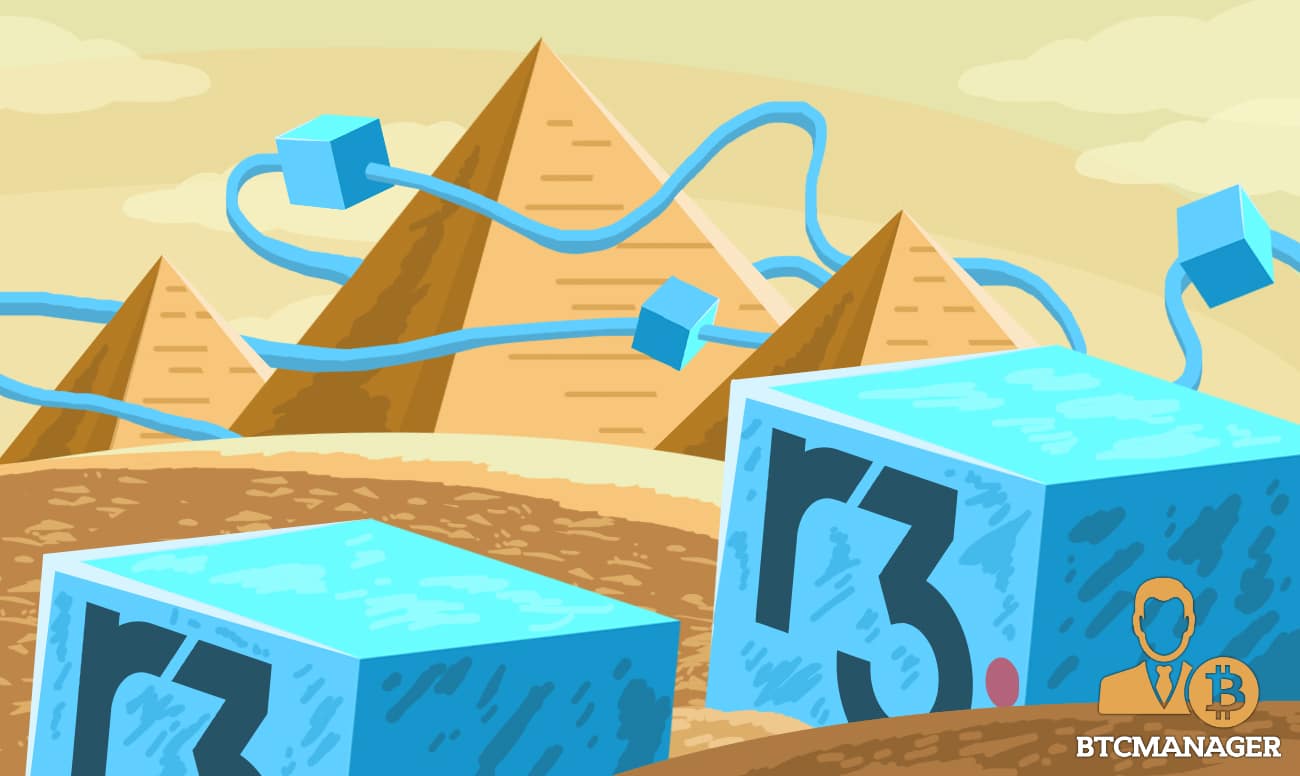 In a bid to encourage cryptocurrency and blockchain adoption in Egypt, the National Bank of Egypt (NBE) announced that it has joined the R3 Blockchain Consortium on April 22, 2018. R3 is a software enterprise firm that is working closely with over 200 financial institutions to develop its blockchain platform designed specifically for commercial use.
Benefits of collaboration
With the move, the NBE has now joined a number of other financial institutions that are already a part of the consortium. Together, they aim to explore commercial applications of blockchain technology. The bank's decision to join this alliance will likely help it better understand developments in distributed ledger technology.
The staff at NBE will also be trained to work with Corda, the custom blockchain developed by R3. Hisham Okasha, NBE chairperson, said: "By joining this initiative together with world banks and companies, we will be able to closely monitor and engage directly in global blockchain developments."
"We can better assess the value this technology can bring to the banking industry and the impact it can have on faster and more cost-effective services to our customers for future implementation."
The CEO of R3, David Rutter, also welcomed NBE, "The addition of the National Bank of Egypt to our ever-growing Corda network enhances our engagement with the global financial industry, particularly in the MENA region. Our partners are developing cutting-edge blockchain applications on Corda that will change the way the world does business."
The R3 Blockchain Consortium
The team at R3 said, "Realizing early on that traditional public blockchain technologies were not the right starting point for the problems we aspired to solve in business, we rethought the blockchain concept from top to bottom and uncovered a revolutionary new approach to linking businesses that massively reduces cost, risk, and duplication."
Members of this R3 blockchain technology consortium succeeded in developing Corda, their commercial blockchain after two years of work.
"Corda records, manages and executes institutions' financial agreements in perfect synchrony with their peers, creating a world of frictionless commerce."
CBE stand on cryptocurrencies
The Central Bank of Egypt (CBE) had warned Egyptians on January 9, 2018, against dealing in bitcoin or any other cryptocurrencies. The press release cautioned that since any government does not back cryptocurrencies, they have no intrinsic value. It also emphasized that the national currency will also be the only official form of legal tender within Egypt. After all, if citizens were to move undeclared cash to buy and hold bitcoin, it would become difficult for regulators to track every user on the blockchain.
In January 2018, Egyptian media reported that the Grand Mufti of Egypt, Shawki Allam, had issued a fatwa against bitcoin and other cryptocurrencies, terming them as 'un-Islamic' and forbidden as per the Sharia laws.
It is possible that the Islamic leader's statement was motivated by bitcoin's controversial history of being used for a range of illegal activities that are also considered to be taboo as per the Quran.