NFT Theft: OpenSea Updates Policy to Tackle NFT Fraud and Theft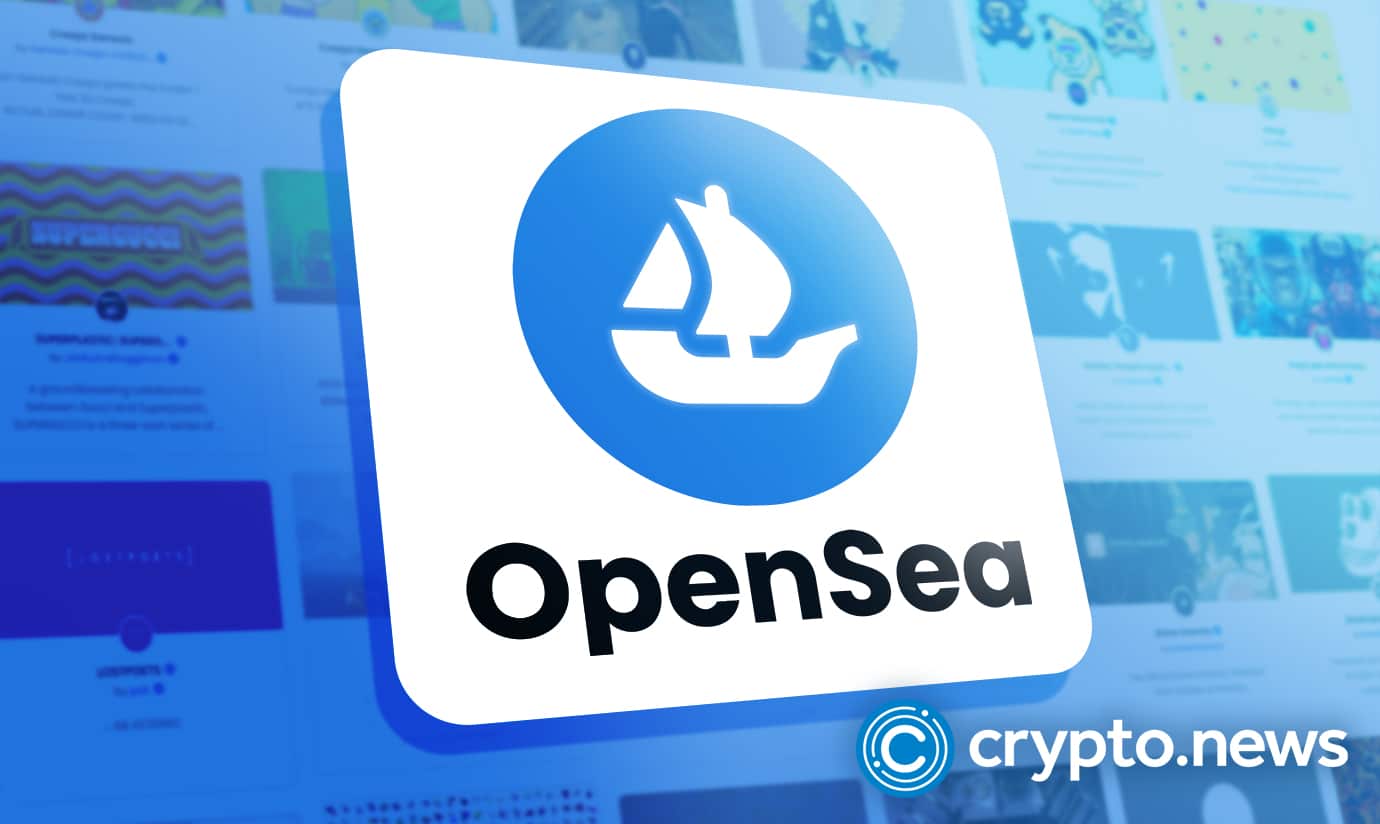 OpenSea non-fungible tokens (NFTs) and digital collectibles marketplace has updated its policy in a bid to combat the sale of stolen NFTs on the platform. The new policy requires OpenSea users to submit a police report within seven days of losing their NFTs.
OpenSea NFT Policy Update
OpenSea, the world's leading non-fungible tokens (NFT) and digital collectibles marketplace, has introduced a new clause in its user policy, in a bid to tackle the issue of scams and NFT theft on its platform.
The issue of NFT theft and scams has been on the rise in recent times and a good number of OpenSea users have fallen victim to these dark practices, losing millions of dollars to bad actors.
In a Twitter thread posted on August 10, 2022, the OpenSea team reiterated that while its policy is designed to function in the best interest of its community, the rules have adversely affected some users, damaging their trust in the platform.
Police Report Mandatory
OpenSea says its policy is crafted in accordance with US laws, which prohibit the sale of stolen items. As part of the new OpenSea scam elimination measures, the platform has now expanded the scope of police reports in its ecosystem.
While police reports were only used in escalated disputes on OpenSea previously, users whose NFTs get stolen on the platform are now required to obtain and submit a police report within seven days of the incident.
What's more, the team has also made it clear that it's working on a new measure that will make it possible for users who reported an item stolen to re-enable buying and selling without getting a letter from a notary public.
The team has also hinted that it's working with other players in the blockchain ecosystem to disincentivize and prevent theft, as well as other illicit practices on the platform.
As reported by crypto.news earlier in June 2022, Nathaniel Chastain, the former Head of Product at OpenSea got indicted for conducting insider trading, wire fraud, and other illegal practices on OpenSea.
While NFT trading volumes have crashed drastically this year, more and more brands have continued to latch onto the digital collectibles movement.
Electronics giant Samsung recently announced that it is now rewarding buyers of its premium smartphones with NFTs.