OpenSea Allegedly Blocks User Who Used Tornado Cash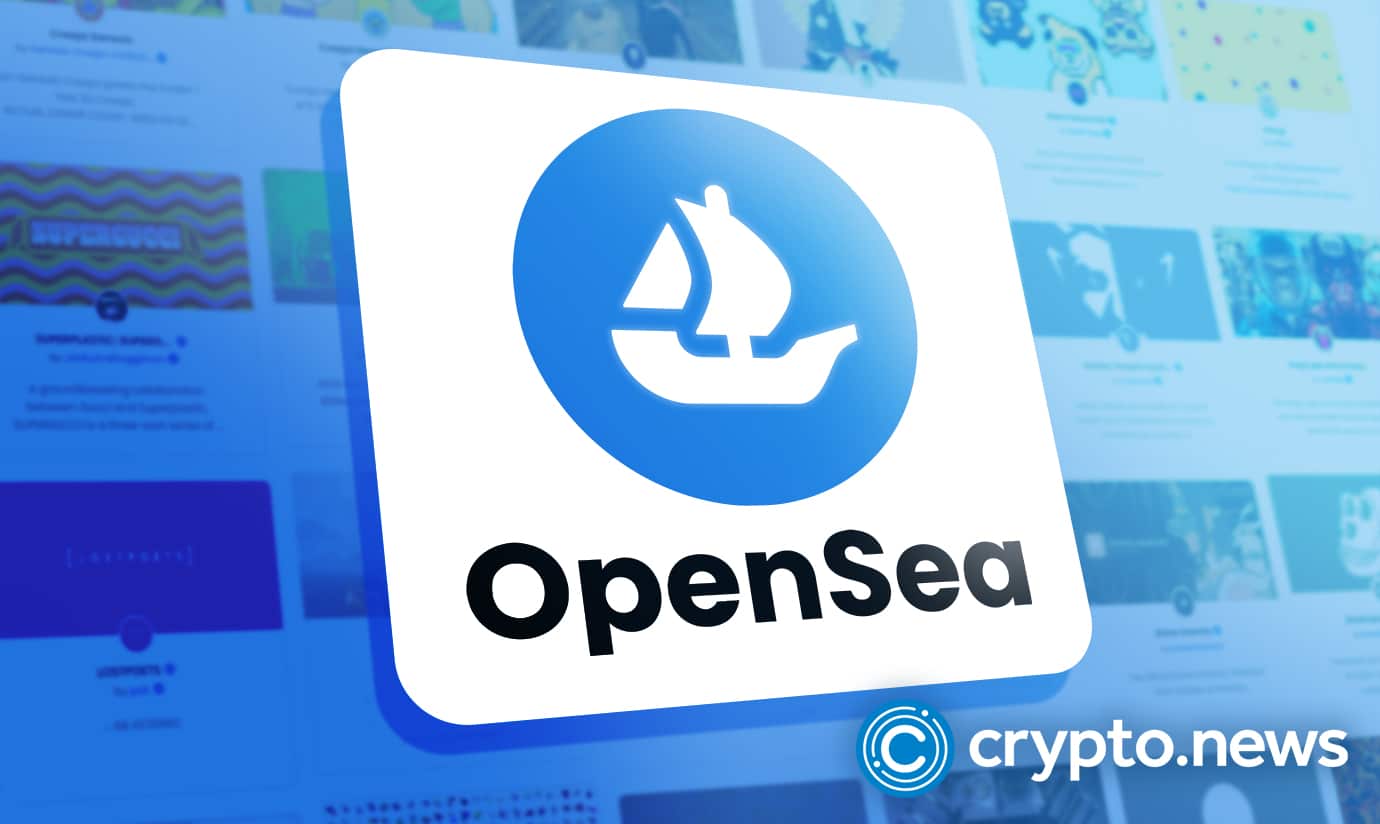 NFT marketplace giant OpenSea has reportedly blacklisted a customer for interacting with Ethereum-based cryptocurrency mixer, Tornado Cash, which was recently sanctioned by the U.S. Treasury.
Is OpenSea Next to Wield the Hammer on Tornado Cash Users?
An OpenSea user took to Twitter to express shock about his account being banned by the platform. A screenshot shared by the customer showed a message from the OpenSea team that said:
"Your account with the wallet address of…has been banned because it goes against our Terms of Service. This means you no longer have access to your OpenSea account. Your collection and any items in those collections have been delisted and won't be discoverable by others. You can cancel any active offers and listings you made using OpenSea."
While the NFT marketplace did not state how the account violated the company's policy, the user believed that the action could be because he used Tornado Cash.
As previously reported by crypto.news, the U.S. Department of the Treasury's Office of the Foreign Assets Control (OFAC) added Tornado Cash to its specially designated nationals (SDN) list, blacklisting ETH and USDC addresses linked to the mixer.
The Treasury Department stated that the crypto mixer, which obfuscates cryptocurrency transactions, was used by the notorious North Korean hacking group, Lazarus Group. According to a statement from Brian Nelson, Under Secretary of the Treasury for Terrorism and Financial Intelligence:
"Despite public assurances otherwise, Tornado Cash has repeatedly failed to impose effective controls designed to stop it from laundering funds for malicious cyber actors on a regular basis and without basic measures to address its risks."
Crypto Mixer Facing Multiple Blacklistings From Centralized Services
Following the OFAC sanction, stablecoin issuer Circle froze 75,000 USDC linked to the blacklisted addresses. Circle CEO Jeremy also admitted that the company complied with the sanction, with a statement from Allaire in a blog post, saying:
"Circle also complied with these sanctions and blocked the addresses on our platform, cutting off USDC access from Circle Accounts to and from the Tornado Cash sanctioned addresses.  We expect that nearly every responsible digital asset service provider in the world has also followed suit and blocked access to Tornado Cash addresses."
Centralized API and node providers like Alchemy and Infura have also blocked access to Tornado Cash. These services provide access to blockchain servers for users who are not running their full nodes.
They also help decentralized apps to connect to the blockchain as well. Alchemy and Infura blocked access to their Ethereum API from Tornado Cash's front-end code but users can use a command line interface procedure to interact with the crypto mixing service.
Tornado Cash has also seen its website, email, and GitHub accounts taken down in the wake of the OFAC sanctions. The situation has led to increased calls for complete decentralization of the crypto space with commentators saying centralized services will remain single points of censorship for state actors