NFTs surge following SEC's failure to appeal Grayscale ETF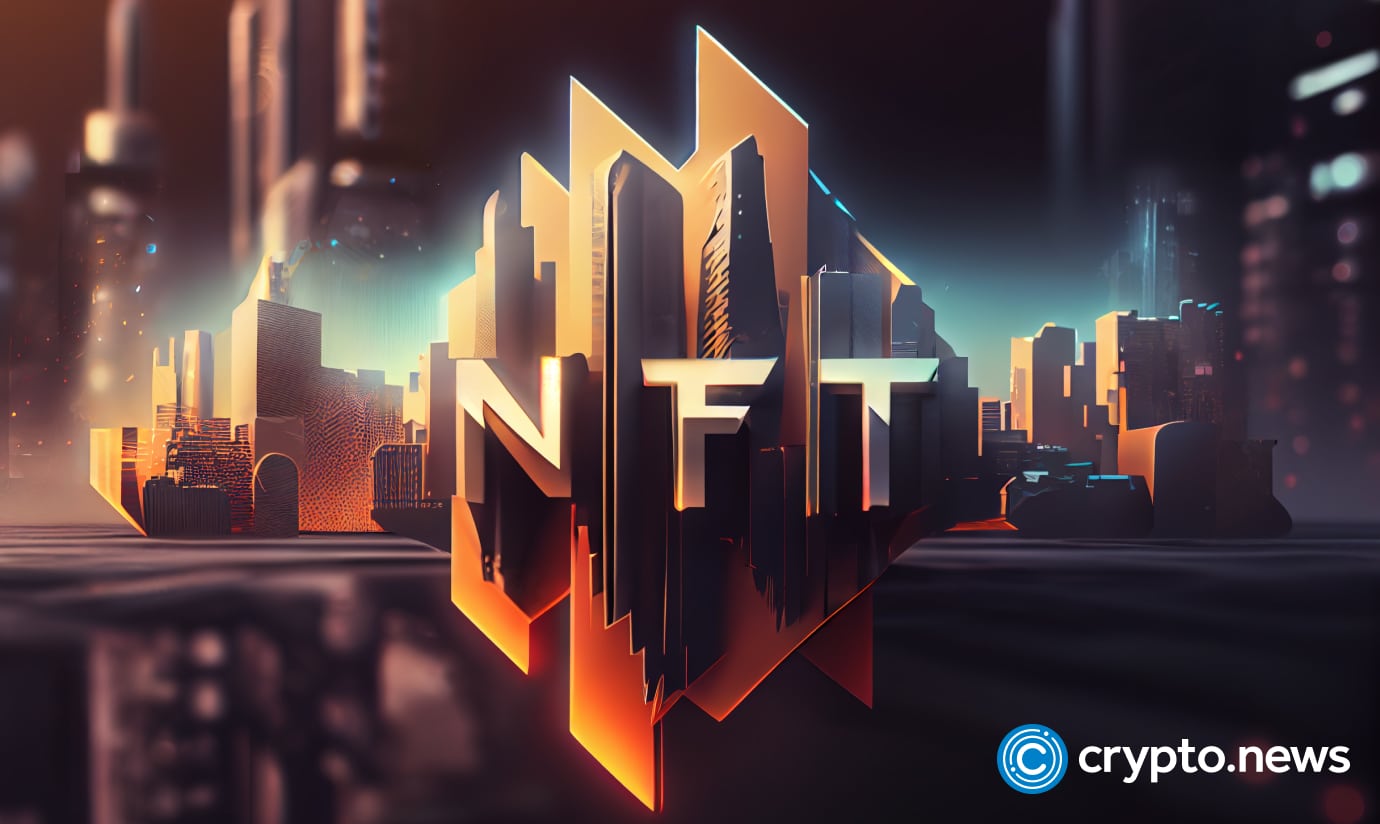 Non-fungible tokens (NFTs) witnessed a 15% surge in trading volumes thanks to the U.S. Securities and Exchange Commission's (SEC) failure to file an appeal in the Grayscale Bitcoin Trust case.
According to on-chain data aggregator CryptoSlam.io, the NFT ecosystem encountered a substantial 15% uptick in the past 24 hours. Total trading volume topped $9.7 million. Notably, there has also been a 5.9% increase in the number of investors actively acquiring NFTs.
Ethereum-based NFT collections exhibited a noteworthy 26.7% increase in sales, contributing $5.2 million in trading proceeds over the same 24-hour period.
Digital collectibles on the Mythos Chain and Solana blockchain have also registered notable spikes, accumulating trading sales of $1.3 million and $1 million, respectively. Mythos Chain NFTs recorded a 4.5% increase, while Solana-based NFTs exhibited an impressive 23.5% rise.
Grayscale vs. SEC
Grayscale, a digital currency asset management company, has been at loggerheads with the SEC following the latter's rejection of its push to convert its Bitcoin Trust into a more investor-friendly spot BTC ETF. 
In June 2022, Grayscale initiated a legal dispute against the regulator after its initial rejection of the proposed Bitcoin ETF without providing a specific reason. In August, a Washington, D.C. appeals panel declared the SEC's decision invalid and arbitrary, indicating that the SEC should review its actions as they were incorrect.
The future of Grayscale's spot Bitcoin ETF remains uncertain. Its approval carries significant implications for the crypto market and, indirectly, the NFT space. As both are interconnected, the decision on Grayscale's ETF approval will likely have a substantial impact on the NFT market.
UK calls for NFT copyright protection
Separately, a cross-party committee of the U.K. Parliament has urged the government to take measures to safeguard the rights of artists and consumers in the NFT market.
The committee's members expressed concerns regarding fan tokens in sports, a type of digital token that provides fans with special access and rewards from their favorite teams. Their findings, detailed in a 500-page report, highlight the impact of blockchain and NFTs on art and culture.
The report commends the NFT technology for creating fresh opportunities for artists, such as reaching new audiences, encouraging creativity, and establishing ownership and originality. However, it also raised concerns about NFTs, including fraudulent activities and potential legal violations.
Nearly 95% of NFTs hold no market value
Adding to the NFT market's ongoing evolution, dappGambl reports that nearly 95% of NFTs now possess no market value. According to their estimate, a staggering 69,795 out of 73,257 digital collections have a market capitalization of zeo Ethereum (ETH).
This revelation paints a stark picture of the current state of the NFT market. A significant majority of collections remain unsold. Only 20% of identified collections have been able to secure full ownership, underscoring the challenging landscape that NFT creators and buyers now face.