North Korea Using Cryptocurrencies to Circumvent U.S. Sanctions According to Experts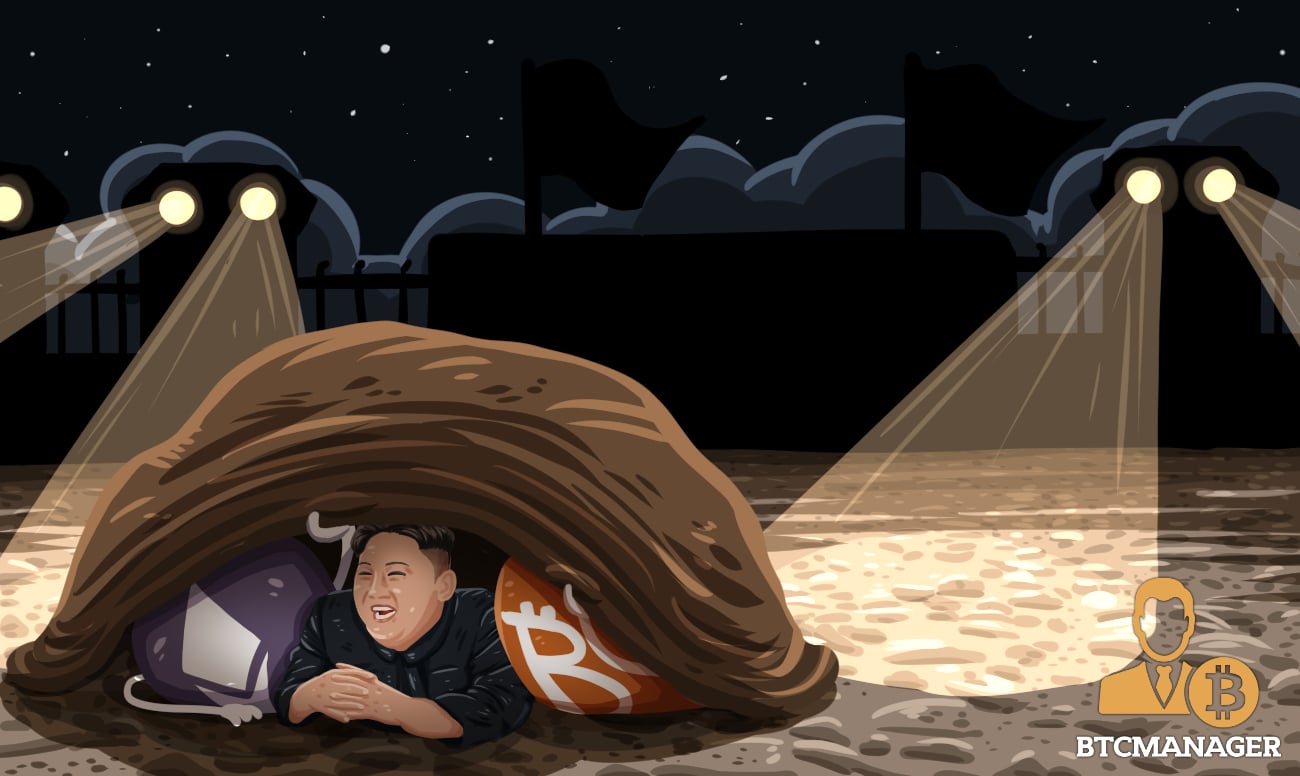 Two U.S-based financial crimes and intelligence experts, Lourdes Miranda and Ross Delston, have said that it is likely that North Korea is using both established DLT-based digital assets like bitcoin and ether to bypass U.S sanctions, reported Asia Times on September 24, 2018.
North Korea Overcoming Sanctions with Bitcoin
While the United States President Donald Trump has been making efforts to entirely disarm and denuclearize the Democratic People's Republic of North Korea (DPRK), the region remains a red-hot threat to the world. Amidst that backdrop, earlier in June 2018, Trump extended existing sanctions on North Korea for a year.
However, in a bid to cushion the effect of the international sanctions on its economy, the DPRK has reportedly turned to cryptocurrencies.
Per Asia Times, Ross Delston, a Washington-based attorney and expert witness specializing in anti-money laundering (AML) and combating the financing of terrorism (CFT), and Lourdes Miranda, an independent financial intelligence analyst and financial crimes investigator, have made it clear that it is possible that North Korea is engaging in extensive bitcoin trading activities as well as mining cryptocurrency.
The two experts have suggested that the nation may be using a vast array of international cryptocurrency exchanges, as well as digital assets mixing and tumbling services to aid their money laundering operations and exploit financial institutions that have correspondent banking relationships with the U.S.
"DPRK can develop their own cryptocurrencies or use established cryptoassets like bitcoin," the pair told Asia Times, adding that creating their own blockchain-based virtual currency "would facilitate their ability to open online accounts under the guise of a non-adversarial nation using anonymous communication to conceal the user's locations and usage on the internet."
DPRK Blockchain Network and Online Crypto Wallets
Delston and Miranda also stated that the DPRK could also create its dedicated online cryptocurrency wallets and virtual bank accounts to carry out cryptocurrency transactions with Europe-based wallets with neither know-your-customer (KYC) requirements nor existing U.S. sanctions imposed on them.
"North Korea could create an online wallet using a Russia-based service, transfer its cryptoassets into a Bulgaria-based wallet service and then transfer it again into a wallet located in Greece, using anonymous communication and using their blockchain network," they explained.
While it may still be effortless for bad actors to perpetrate financial crimes using privacy-centric digital assets and cryptocurrency exchanges with no strict AML/KYC requirements, monetary authorities from all over the globe have begun formulating crypto regulatory frameworks to put this menace in check.
On September 23, 2018, BTCManager informed that U.S Congressman, Tom Emmer said that he would be introducing three robust, pro-DLT and cryptocurrency bills to regulate the U.S cryptospace.