Not Your key, not Your Coin, Says Antonopoulos about Bitcoin ETF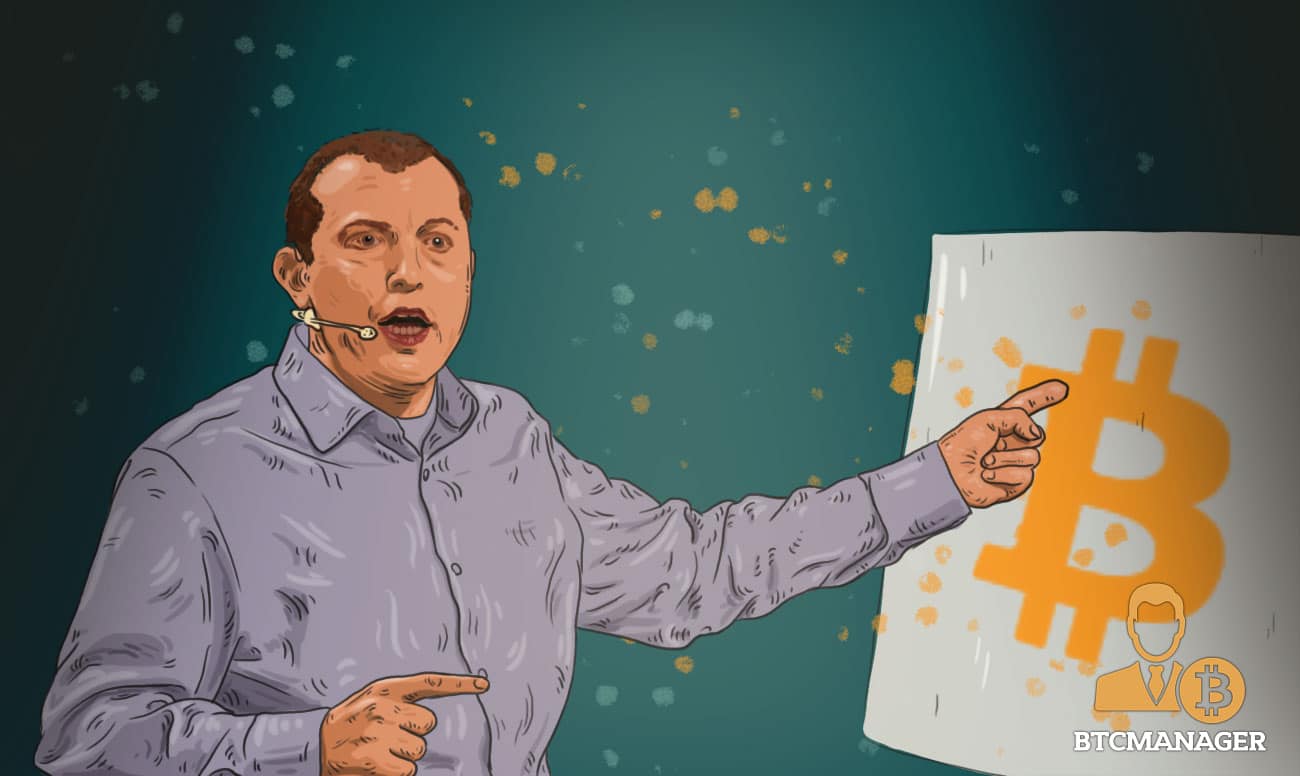 Tech entrepreneur and Bitcoin evangelist Andreas Antonopoulos has warned that the much-awaited crypto exchange-traded fund (ETF) would perpetuate a flood of new capital into the market. He believes this could actually increase the volatility while decreasing individual control.
A Growing Community
Cryptocurrencies are now squarely in the mind of potential investors. Since the inception of Bitcoin and blockchain technology in 2008, there has been a small tightly-knit group which has dedicated themselves to adopting, utilizing, and holding cryptocurrencies. Among this community, there is a shared ethos of decentralization and individual liberty through p2p financing. As the community has grown, several voices have risen in popularity as harbingers of future trends.
Recently, two of these key voices have revealed warnings over the potential Bitcoin ETF decision by the U.S. Securities and Exchange Commission (SEC). Coinbase's Brian Armstrong stated that the mass adoption of Bitcoin, for instance, could take far longer than anticipated. This prompted Antonopoulos to lodge his concerns about new funds adding further destability to the already volatile crypto market while robbing current holders of their liberty.
Currently, the SEC is deciding whether to give the green light to a Bitcoin ETF. This request came from the Chicago Board of Exchange (CBOE) by the blockchain platform SolidX. It was postponed until late September, but many expect that it is only a matter of time before a Bitcoin ETF arrives.
Previously, the SEC was set to decide in August, which pushed the price of Bitcoin to over $8,000. Of course, the price fell once the decision was delayed.
More to the point, bitcoin has dropped below the $6,000 barrier twice in the last year. This, along with the fact that the price of the world's largest cryptocurrency is down almost 70 percent from its 2017 high, could signal dire straits for the crypto community. To Andreas Antonopoulos though, this is not the real threat to the crypto ecosystem.
Seeing the Trees from the Forest
Antonopoulos posted his warning last week in a Youtube video, during which he stated that he believed that though an ETF would probably happen, he felt it was a "terrible idea." He said that it would be bad for the ecosystem because it could change the nature of bitcoin and cryptocurrencies in general.
One of his main problems with the ETF decision is that exchange-traded funds allow the global marketplace to be manipulated. It would also create a sizeable custodial holder of available crypto ETFs which gives no rights or responsibilities to their investors which would typically be guarded by holders of bitcoin. Essentially, investors would lose control over their keys and therefore over their money.
According to Antonopoulos, the Bitcoin ETF is a natural progression in the space, but it will drain power from private Bitcoin holders. To him, adoption and use are preferable to accessing traditional financial markets. With the SEC's decision a little over a month away, holders of Bitcoin can only wait and see how the market reacts to the potentiality of such a financial product.