Vitalik Buterin Terms Crypto ETF "a Distraction"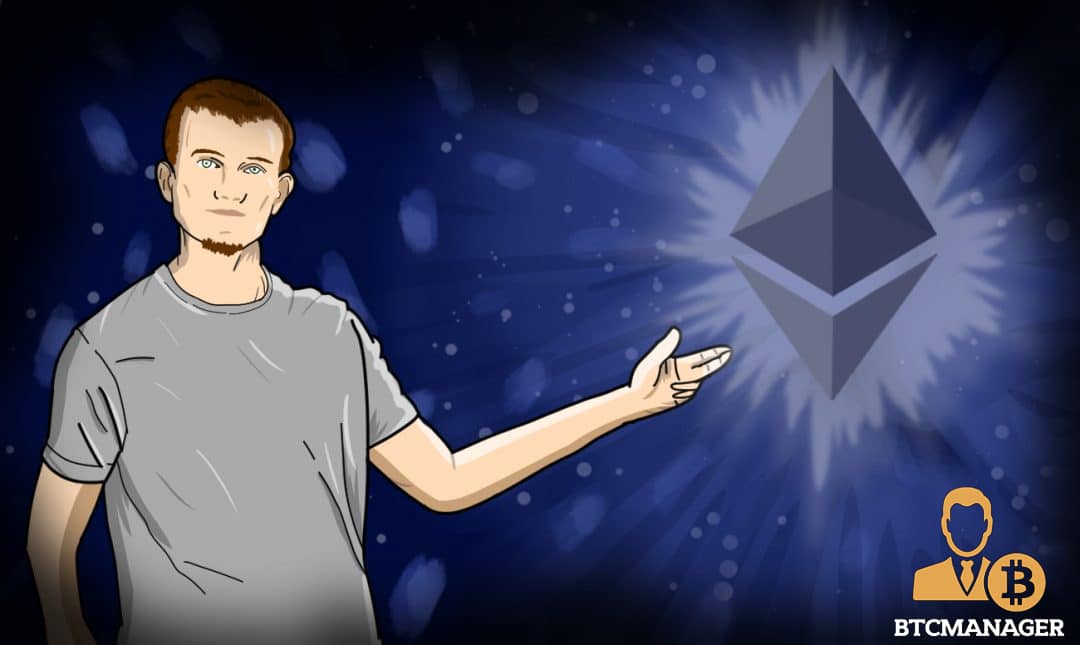 Bitcoin and other cryptocurrencies have witnessed higher than average trading volumes over the past two weeks. This is partly due to investor enthusiasm as the Securities and Exchange Commission (SEC) is expected to announce its long-awaited decision on a crypto ETF. Amidst this discussion though, Ethereum co-founder Vitalik Buterin has asked the crypto and blockchain community to focus on making it easier for people to use digital currencies rather than giving too much emphasis on the upcoming crypto ETF decisions.
Need to Focus on "Basics of Crypto"
In a tweet, Vitalik Buterin asserted that the upcoming crypto ETF should not distract the cryptocurrency community from its primary ideologies. "I think there's too much emphasis on BTC/ETH/whatever ETFs, and not enough emphasis on making it easier for people to buy $5 to $100 in cryptocurrency via cards at corner stores," said Buterin.
His comments reflect the current landscape in the digital currency industry where the focus has shifted away from "banking the unbanked" and kindling a financial revolution. The crypto ETF has dominated headlines as both Wall Street and regulators are analyzing the impact of an approval by the SEC.
Developers should also not be affected by the introduction of bitcoin or other cryptocurrency-based financial products. Buterin rightly pointed out that the ETF, if approved, would only affect liquidity in the open market and have no result on the principle of digital currencies. He compared the ETF with other efforts of trying to take cryptocurrencies mainstream. He said:
"The former is better for pumping price, but the latter is much better for actual adoption."
SEC and Bitcoin ETF
In related news, the SEC rejected a second application filed by Winklevoss brothers for a bitcoin-based ETF. The commission still is not convinced by the arguments made in favor of a crypto ETF by the Winklevoss twins.
Analysts, investors and the entire cryptocurrency community were waiting for August 10, 2018, when the SEC would announce its decision on a bitcoin ETF filed by CBOE. The SEC then decided to reschedule the date for its decision to September 2018.
CBOE was the first operator to offer trading in bitcoin futures and derivatives and is now looking to publicly list the first ever crypto ETF.
ETF is an acronym for Exchange Traded Fund that tracks a broader index, commodity, or asset. ETFs trade on exchanges in a way similar to stocks and provide more liquidity to smaller investors. It is presumed that more retail investors will invest their savings in digital currencies when the ETF is approved and gets listed for trading.
Reaction to ETF Speculation
Investors reacted positively to initial reports of the crypto ETF application being filed with SEC. After a tepid year so far, bitcoin rallied from $6,300 to over $8,200.
Trading prices of the oldest cryptocurrency have now cooled off after trading at around $8,000 for a few days. Ether and other digital currencies also rallied after a sharp increase in bitcoin prices. Other cryptocurrencies have also witnessed higher than usual trading volumes as investors speculate the outcome of SEC decision which was initially scheduled for August 10, 2018.