Ontology Partners with Opera to Grow the Blockchain DeFi Ecosystem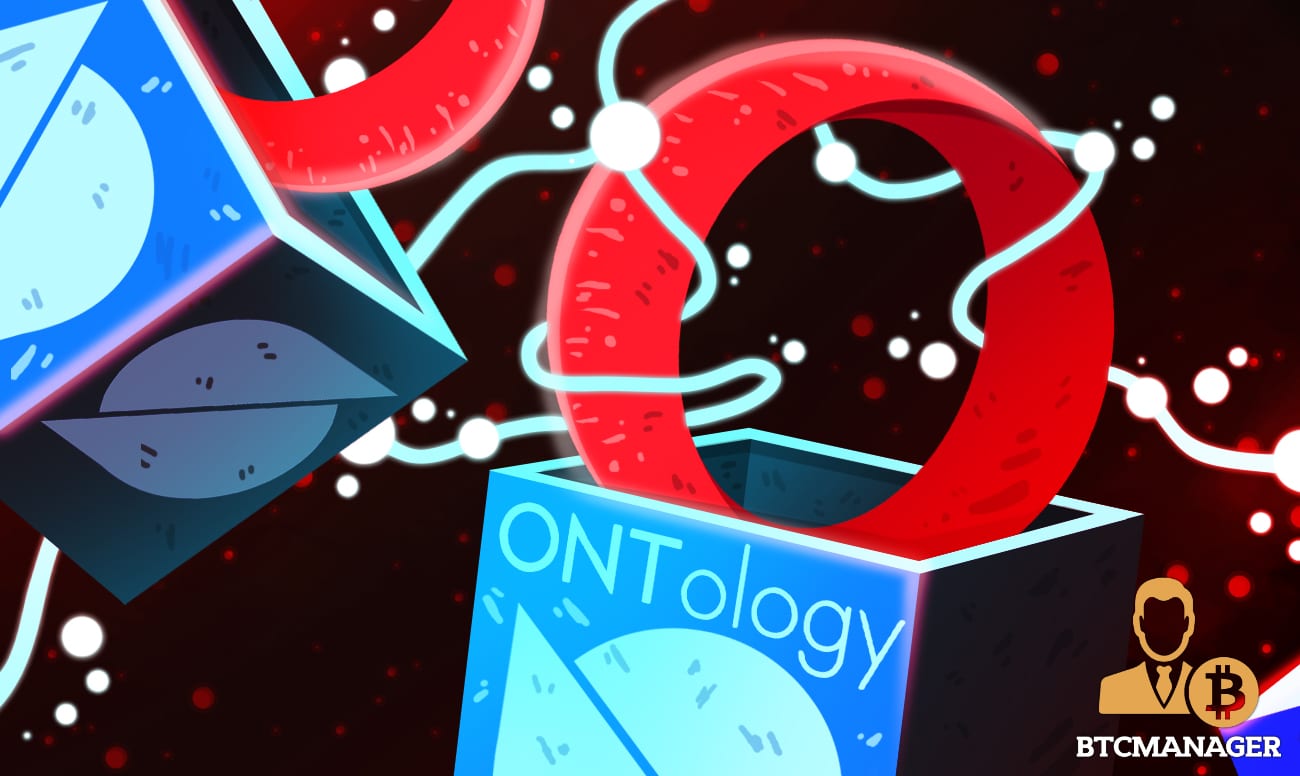 Ontology (ONT), a distributed ledger technology (DLT) project that claims to be focused on building a high-performance public blockchain and a distributed trust collaboration platform, has joined forces with Opera web browser, to facilitate the growth of decentralized finance (DeFi) and decentralized applications (dApps), according to a Medium blog post on July 2, 2019. 
Opera Ally with Ontology 
Ontology (ONT), the blockchain project powering the 24th largest cryptoasset in the world, has inked a strategic partnership deal with Opera browser in a bid to expand its platform.
Reportedly, the collaboration will enable Opera to integrate Ontology's public chain technology into its browser and make it easier for more ONT ID users to access the Ontology distributed ledger. For the uninitiated, the ONT ID is a decentralized identification protocol that supports self-management, privacy protection, security, decentralization, and ease of use.
The ONT ID protocol is powered by smart contracts in the Ontology blockchain and ONT ID follows a decoupled design that makes it implementable on a vast array of blockchains. 
The Ontology team firmly believes that the collaboration with Opera will enable it to build a solid bridge for the latter's 320 million users and all credible businesses looking to tap into blockchain technology. 
Since launching its mainnet a year ago, Ontology has continued to gain significant traction in the blockchain ecosystem. In April 2019, reports emerged that the Paxos team had chosen Ontology as the preferred network for the launch of the Paxos stablecoin. On June 2, 2019, the Ontology team announced the partnership with Hexlant, a South Korea-based blockchain technology and cryptocurrency laboratory, as part of a larger plan to boost Ontology adoption.
At press time, ontology (ONT) has a market capitalization of $692 million, with a price of $1.40 per token as seen on CoinMarketCap. 
Opera Fostering Mainstream Crypto Adoption 
Since it joined the blockchain technology and cryptocurrency bandwagon by integrating a cryptocurrency wallet in its browser earlier in July 2018, Opera has been digging deeper into the decentralized and borderless world of cryptos.
At the time, Opera made it clear that it was determined to use its platform to support the mainstream adoption of dApps and the world's first Web 3.0 compliant browser has been fulfilling that promise.
Earlier in May 2019, BTCManager reported that Opera had announced plans to integrate TRON (TRX) and other TRC-standard tokens into its crypto wallet and on June 26, Opera launched the iOS version of its blockchain-ready browser called Opera Touch.