OpenSea integrates BNB Chain, to spur NFT activity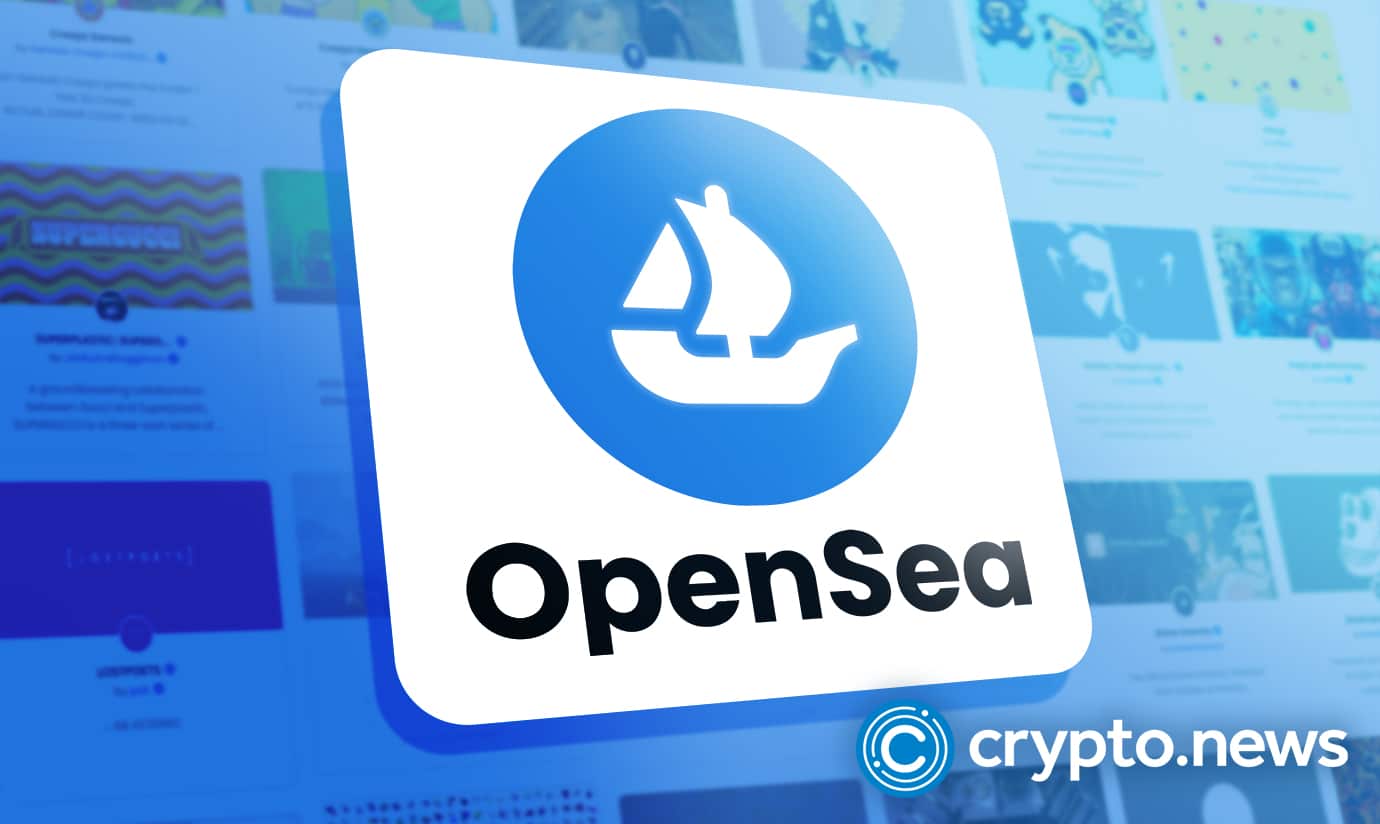 Crypto collectibles and nonfungible token (NFT) marketplace OpenSea took to Twitter yesterday, 29 November 2022, to announce the integration of the BNB chain to their seaport protocol.
OpenSea had earlier in September announced that it would be expanding support for additional blockchains and languages to retain its standing as the world's largest NFT marketplace. Its platform onboards NFTs from Ethereum, Polygon, Klaytn, Solana, Arbitrum, Avalanche, and Optimism.
Yesterday, the popular NFT marketplace, OpenSea, announced the time of BNB chains and their famous creator. It plans to integrate the BNB Chain on its Web3 NFT marketplace protocol by the end of 2022. The integration with Seaport Protocol will allow users to buy, list, and trade BNB Chain NFTs on OpenSea.
BNB creators finally get the spotlights
OpenSea, after their announcement, tagged some builders in the BNB community, congratulating them on this new opportunity.
This new move is important to the creator community as the OpenSea seaport protocol provides multiple creator payouts, collection management, and other benefits for BNB Chain creators looking to list and sell digital collectibles on OpenSea's marketplace.
Gwendolyn Regina, investment director at BNB Chain, one of the largest blockchains by daily active users, explained the intent is to deliver better experiences to NFT creators and users. She stated, "The integration will bring a large number of creators into the wider ecosystem, as well as empower the creators and NFT initiatives inside the BNB Chain ecosystem."
The integration also aims to lower gas fees, provide easier signature confirmation actions and eliminate setup fees. In addition to the BNB Chain, OpenSea plans to leverage Seaport across multiple blockchains to reach more users.
BNB Chain is a product of Binance, built to operate as a Web3-focused blockchain network powered by the exchange's in-house token,
Today, The BNB ecosystem already supports over 1,300 dapps across multiple categories, including decentralized finance (DeFi), metaverse, blockchain gaming, and NFTs. Last month, it launched a $10 million fund to incentivize growth on the blockchain.
OpenSea's regulations continue.
Earlier this month, OpenSea announced it was considering a move away from enforced royalties, as well, following moves by marketplaces like X2Y2, Blur, and LooksRare to make them optional.
But they were immediately faced with backlash and criticism from NFT creators. Bored Ape Yacht Club maker Yuga Labs and streetwear brand The Hundreds all canceled their planned NFT drop on the marketplace.
Later, OpenSea changed course and said it would continue to enforce creator royalties on all new and old projects, including those using its blocklist product.