Opera Browser Officially Integrates TRON (TRX) Wallet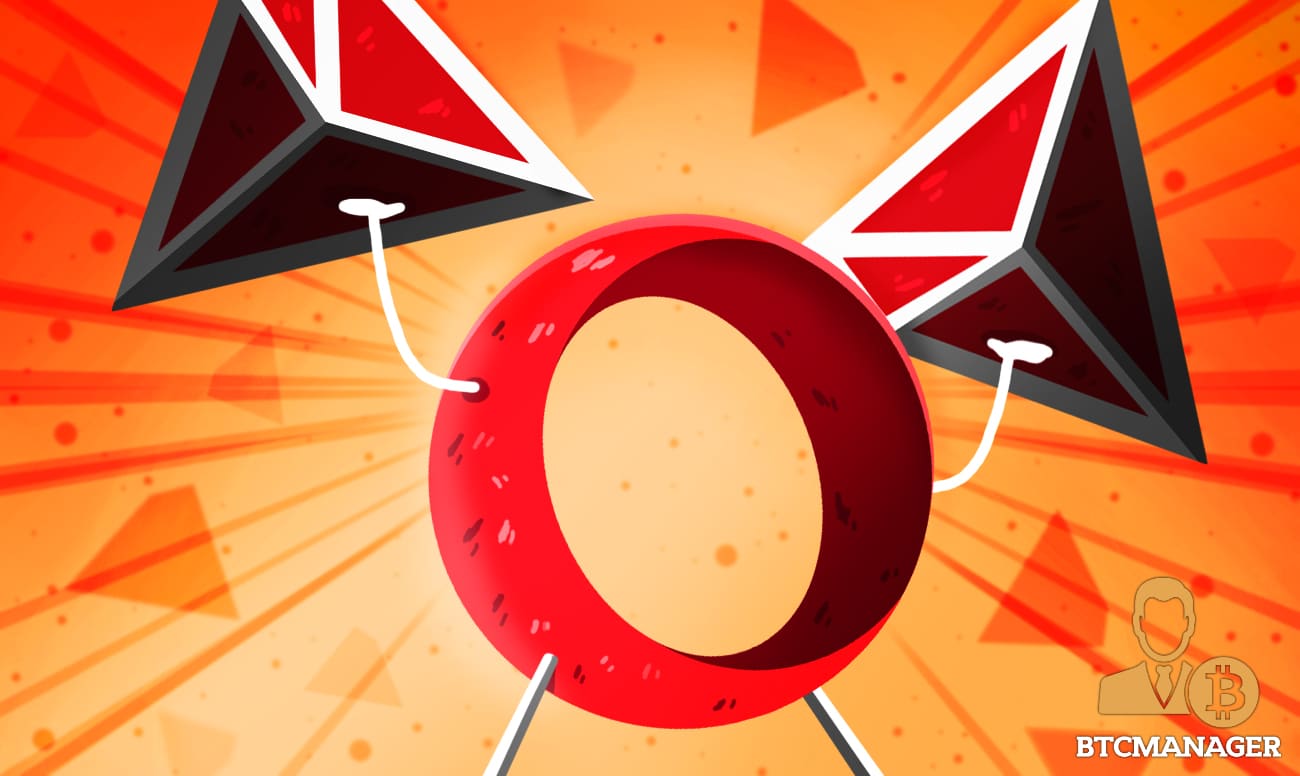 Opera Browser, a leading web browser with a massive 350 million users across the globe, has fully integrated TRON (TRX) into its browser. TRON (TRX) users will now be able to easily send and receive TRX or access their favorite decentralized applications (dApps) right from the built-in dApps store, according to a press release on October 22, 2019.
TRON (TRX) Alive on Opera 
Following the smooth and frictionless integration of bitcoin (BTC) and ether (ETH) into its browser, as part of efforts to accelerate the growth of decentralized finance, the Opera team has now added full support for TRON (TRX).
As reported by BTCManager earlier in July, Opera integrated TRON into the beta version of its browser, making it possible for a select group of users to access their TRX tokens as well as supported dApps.
However, with today's announcement, Opera, which currently occupies the number three spot in the Techradar best web browsers ranking list, has now added full support for TRON, allowing all its 350 million users around the world to enjoy the freedom that comes with DeFi and use TRON dApps anywhere they may be.
Fostering Mainstream Adoption 
Opera says its decision to add full support for TRON, the second largest blockchain network that houses a vast array of gaming, gambling and trading dApps, is in a bid to make decentralized applications more easily accessible. 
Commenting on the latest development, Justin Sun, TRON founder and BitTorrent CEO, expressed his excitement over the successful integration, adding that Opera's push to expose millions of users to blockchain technology and cryptos is a move in the right direction.
In his words:
"Opera is one of the most important software companies in the world. They are bringing security, privacy, and dynamic crypto capabilities to hundreds of millions of users. We are proud to connect the largest, active blockchain ecosystem to the best web browser ever built."
Just like the innovative blockchain-powered Brave browser project, which is dedicated to fostering online privacy for its users, Opera has also added a slew of privacy-protection features including a free VPN, ad blocker and a host of others.
At press time, the price of TRON (TRX) is up by 0.94 percent, with a market cap of $1.04 billion as seen on CoinMarketCap.