Oracle Releases Its Blockchain Cloud Service to the Public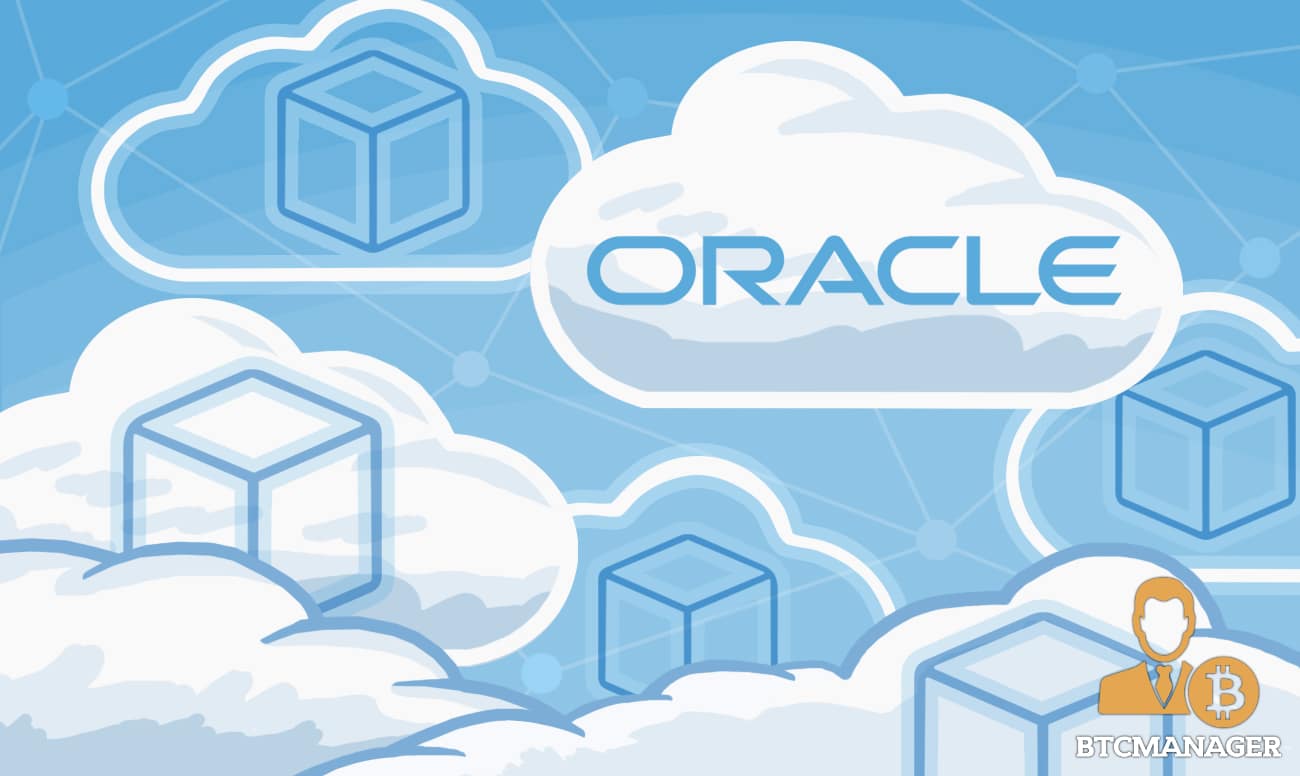 Oracle, the computer giant and software service provider, released its blockchain cloud service to the general public on July 16. This indicates one of the largest enterprise blockchain service releases to date. The technology was already being utilized in early stages by private corporations, but it is now available on a pay-for basis to the general public.
Oracle at the Front of Enterprise Blockchain
Computer technology and software giant, Oracle, released the first general version of their blockchain cloud, which essentially enables users to begin toying with blockchain as a service. The service was previously released privately to corporations in banking and supply chain management, so this release is quite monumental as the service is available for public usage now. Oracle is only one of a number of notable tech giants that have been developing a blockchain service for the masses to get their hands on.
The service will be released as a connection to Oracle's Cloud Platform, the reputable cloud storage and usage provider. Speaking on behalf of the team's developments, Amit Zavery, the EVP of the Oracle Cloud platform, told ZDNet, "It's still early stages no doubt," but emphasized, "I don't think there's any question about the applicability and interest around it."
Blockchain Service Industry Thrives as Crypto Prices Sink
Many have stated their disdain for cryptocurrency while maintaining a keen interest in blockchain technology. Notably, the prices of cryptocurrency have remained shaky within most of 2018, while the demand for blockchain frameworks and services has boomed. Blockchain-built cloud frameworks have received enormous funding opportunities so far, seeing some huge investments from notable firms such as Binance Labs and LD capital.
Oracle's blockchain platform had exposure prior to its recent public release. ZDNet also reported that Solar Site Design, the solar energy provider, and the shipping enterprise, CargoSmart, have already adopted the platform's internal framework. With blockchain integration, these companies will be able to deliver transparency and immutable data records to the public and enable a faster—and hopefully more efficient— system of item tracking, transaction processing, and query answering.
Oracle's blockchain service also works through an effective pricing mechanism. Rather than exorbitant usage costs that central systems employ, users of Oracle's new blockchain cloud service simply pay the standard fees associated with transaction and ledger costs. This way, users pay as they go. In contrast, many existing blockchain frameworks have membership costs and thus essentially fail to utilize the decentralized framework that many believe revolutionizes the monetary system.
The Future of Blockchain Services and Why They Are Needed for Enterprises
There is an increasing amount of interest when it comes to blockchain in an enterprise setting. People are becoming reluctant to adopt new technologies nowadays if there's no notion of 'blockchain' somewhere in it, which says a lot about the phenomenon. Multiple reasons make blockchain so attractive to corporations and enterprises, but it mainly comes down to cost, efficiency, and security.
Centralized systems have fallen victim to heavy costs placed by middlemen, slow confirmation speeds, and security risks. Blockchain enables solutions to these issues, which makes them appealing to these corporations. Imagine a system where data and information are immutable and confirmed as legitimate by each and every single person in a network; that's what blockchain does. It also eliminates a large need for auditors and lifts a heavy weight off of their shoulders. Public availability of Oracle's blockchain cloud service indicates that the opportunities have now become limitless.