Overstock Founder Says Blockchain Can Radically Transform Government Services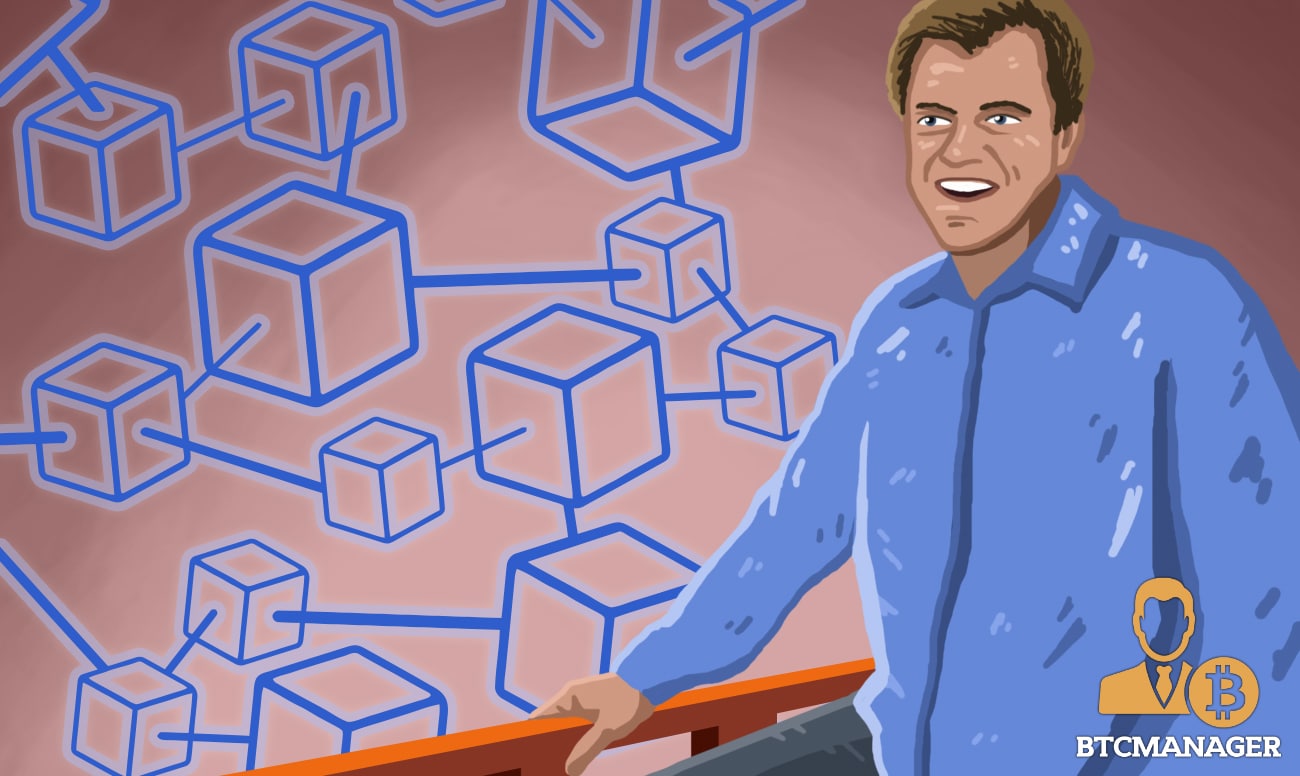 The founder and CEO of Overstock.com and the chairman of tZero, a subsidiary of Medici Ventures, Patrick Byrne, is going all-in on blockchain technology, saying it has the potential to "radically" transform government services worldwide, Market Watch reported on February 12, 2019.
Patrick Byrne Pitches Radical Transformation of Govt Services Via Blockchain
Patrick Byrne, founder and CEO of Overstock
(Source: Bloomberg)
Patrick Byrne, CEO of Overstock.com and the chairman of tZero, has some bold plans for his company Overstock in the distributed-ledger field, which he believes will be the key to the governments of the future.
According to a February 12 report from Market Watch, Byrne said that government services have reached a turning point for a fundamental change of their structure. He believes that the optimal solution to this ever-increasing problem is blockchain technology.
Byrne told MarketWatch:
"I am focusing on the idea of building government-as-a-service, a set of applications and companies that, between them, can bring blockchain to different services that governments provide."
His services will be able to make governments extremely efficient, inexpensive and incapable of being bribed, Byrne added.
Some frontier nations are already embracing the technology – Medici's land-governance service has titled nearly 50,000 homes using blockchain technology in Zambia and said the government there has given it rights for another 300,000 homes.
Medici Ventures is building a platform where can interact with the government paperlessly, Byrne told Market Watch. He also anticipates that the company will be able to do it to the entire country.
Untapped Blockchain Potential Can Redefine Governments As We Know Them
According to Byrne, there's an overwhelming need to overhaul current government structures. The best example for this, he said, is Venezuela. The South American country is currently facing an unprecedented political and economic crisis, which is a direct consequence of the country's corrupt government. Add to that an outdated, dysfunctional financial system, and you have a recipe for disaster.
Byrne believes that blockchain could be used to create not only a functioning society, but arguably one with the most advanced government systems in the world. To illustrate the relative ease with which this could be done, Byrne said the entire country could be reorganized from the ground up with "six laptops."
He explained:
"We could bring them a central bank on the laptop. Everyone in Venezuela downloads a free app, and suddenly you have the most advanced monetary system on the planet."