ParaX integrates Chainlink's CCIP to enhance accuracy and gas efficiency in NFT oracles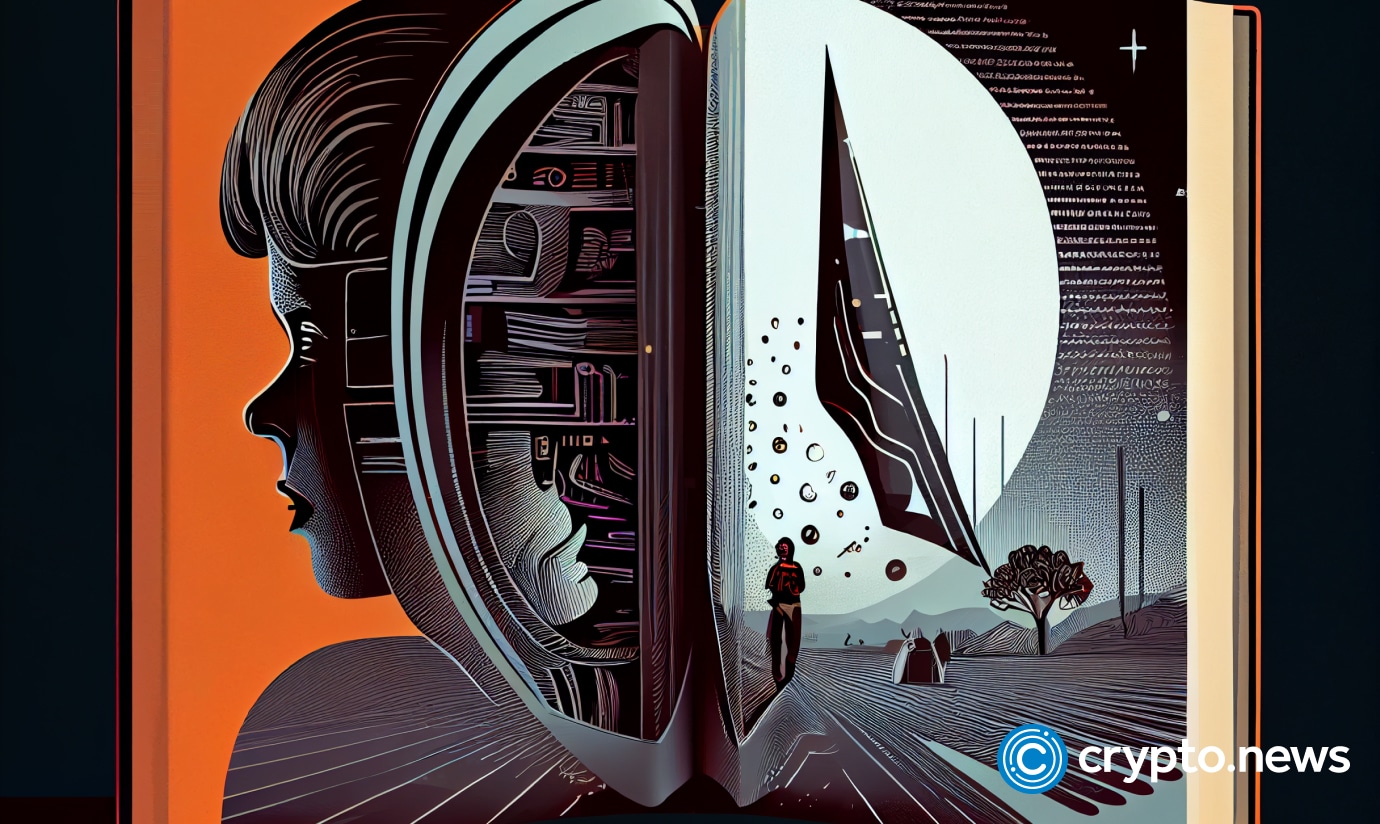 Non-fungible token (NFT) lending relies heavily on oracles to ensure accurate pricing, risk mitigation, and cost-effectiveness. Because of Chainlink's NFT oracles driven by its unique algorithm reliant on the platform's risk management and mitigation systems, ParaX, formerly ParaSpace, has the lowest number of liquidations among competitors. 
Even so, Chainlink's Oracle algorithm has privacy shortcomings, which is crucial for NFT lending. Inaccurate pricing can lead to unhealthy accounts, lower borrowing amounts, and other issues.
ParaX has attempted to address this by creating their NFT oracles presently used for the Bored Ape Yacht Club (BAYC) and other collections. However, developing these oracles has proved costly, considering the gas consumption involved, which is a significant expense for a protocol that requires price data for over 20 NFT collections.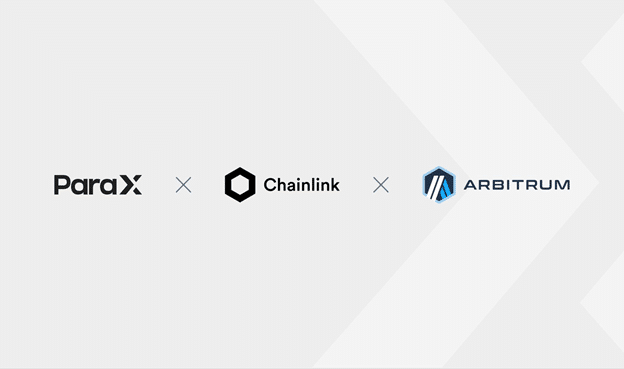 However, with Chainlink's CCIP, ParaX has found a new NFT oracle solution.
Yubo Ruan, founder of ParaX, said:
"ParaX's new open-source NFT oracles will now be more accurate and gas efficient while maintaining best-in-class risk management systems. Using Chainlink's CCIP (Cross-Chain Interoperability Protocol), ParaX can create interoperable NFT oracles that feed price data between Layer 2, such as Arbitrum and Ethereum. Feeding price data on Arbitrum enables greater price accuracy and reduces gas consumption by over 50% due to Arbitrum's minimal gas fees."
ParaX has adopted Chainlink's Cross-Chain Interoperability Protocol (CCIP) to transfer floor price data of cross-chain NFTs.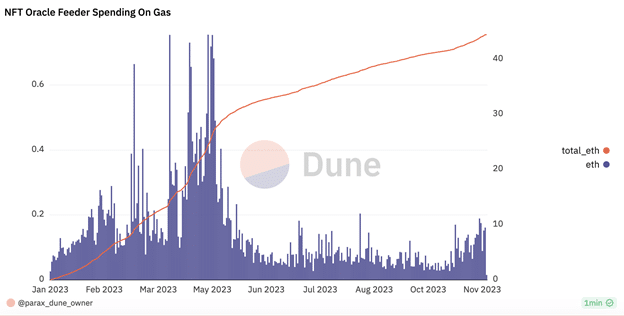 The traditional method involved feeding the price data on Ethereum through three clients, which consumed a large amount of gas. However, with CCIP, ParaX can transmit NFT price data between a layer-2 protocol such as Arbitrum and Ethereum.
The process involves using three clients on Arbitrum to feed price data to ParaX's NFTFloorOracleProvider. The Finalize Price is then generated and transferred cross-chain to the NFTFloorOracle contract on Ethereum. 
The Lending Pool accesses the contract to pull price data and updates the oracles on the app. As gas fees are cheaper on Arbitrum, the new oracles provide quicker and cheaper data updates than any alternative, resulting in more precise price data at a lower consumption rate.
Using Chainlink's CCIP, ParaX's new oracles provide accurate, efficient, and gas-optimized NFT pricing data while maintaining proper risk management strategies.
Subsequently, this enables ParaX to better serve its users and other NFTfi protocols due to their open-sourced architecture.
About ParaX:
ParaX is a company created from the merger of ParaSpace and Parallel Finance. They are a player in the web3 movement and aim to become the ultimate solution.
ParaX is focused on making web3 accessible to everyone, leveraging account abstraction and zkVM technology. With a total value locked (TVL) of $140 million, ParaX is developing mini-applications powered by the advanced ParaVM infrastructure.
By fostering the development of "mini apps" and embracing web3's potential, ParaX aims to change the finance landscape. Their objective is to offer users a more inclusive, innovative, and decentralized financial platform.
For more information, please visit: Website | Twitter | Discord | Blog
Contact:
Yubo Ruan
Disclosure: This content is provided by a third party. crypto.news does not endorse any product mentioned on this page. Users must do their own research before taking any actions related to the company.