People's Insurance Company of China Partners with VeChain for Implementing Thor Blockchain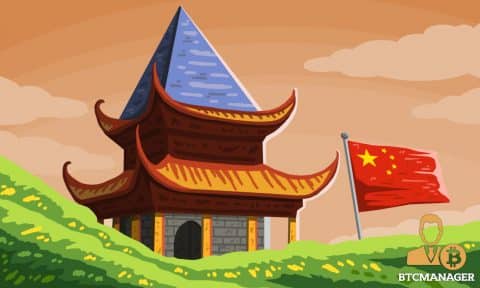 The People's Insurance Company of China (PICC), regarded as one of the largest insurers in the world, with over $126 billion in assets has recently partnered with DNV GL and VeChain to bring blockchain technology to the insurance industry. According to the announcement on September 1, 2018, PICC believes that blockchain technology can transform the existing system
Legacy claim management system and provide significant benefits for every stakeholder involved.
Improve Existing Legacy Claim Management System
Insurance companies currently use legacy claim management systems that produce a large number of paper trails on insufficiently validated data. The inefficiencies that exist within this method of data collection, verification and auditing lead to a lot of problems such as price increases for all policy owners.
The PICC believe that blockchain technology can help transform the existing legacy management claim system into one with greater efficiencies which can result in reduced turnaround times, premiums, instances of fraud, and can even improve the know your customer (KYC) compliance and claim experience.
Furthermore, the introduction of the internet of things (IoT) devices and smart contract in the insurance industry can also bring "instant compensation," which can lead to more profitable business models.
PICC selected VeChain as their partner due to VeChain's extensive real-life experience with large corporations and Governments, especially their existing solutions with DNV GL, a global assurance risk management company that is operating in more than 100 countries.
VeChain's Prominence 
VeChain's public blockchain VeChainThor also provides necessary tools, governance, and securities to help them control their assets while working together across some industries, vertical and countries.
By leveraging VeChain's blockchain and DNV GL's assurance services, PICC is keen to upgrade their legacy claim management system and undergo a true digital transformation.
"The role DNV GL plays is to ensure data integrity from the business operation perspective, said George Kang, the CEO of DNV GL Business Assurance Greater China Region. "In conjunction with VeChain ThorPlatform, we will provide a robust digital trust platform to assist PICC with enhanced data management and efficient data processing."
The combined efforts of DNV GL, VeChain, and PICC will add significant new value propositions to the insurance industry.
"Collaborating with PICC expands our business within the insurance industry," said Sunny Lu, the co-founder of VeChain. "We are confident we will provide great service and products to PICC, together with DNV GL."