Phemex Announces Contract Trading Fee Adjustments, Traders Can Now Earn More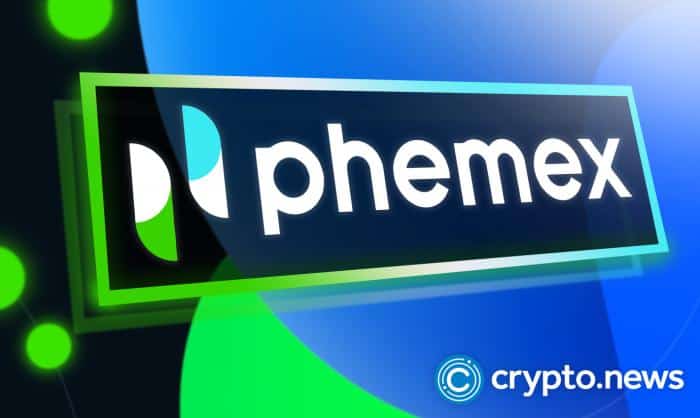 Phemex crypto exchange announced trading fee adjustments as they aim to offer affordable trading fees within the crypto market. This came as the crypto market continued to be riddled with heavy transaction charges imposed. With these new lowered fees, traders will maximize their incomes. 
Phemex Announces Trading Fee Adjustments
On Friday last week, Phemex, a cryptocurrency trading platform, announced a new set of adjustments to their contract trading fees. The announcement marked the reduction of contract transaction fees from low to even lower to help investors maximize their trading earnings. 
According to the announcement, Phemex reduced the contract trading fees, with the Takers fee reduced from 0.075% to 0.06%. Moreover, Phemex Makers' fees were adjusted from -0.025% to 0.010%.
According to one of their reports, the adjusted fees are 5-10 times less than what many other contract exchange platforms have been charging.
While announcing the trading fee adjustment, Phemex also announced a new VIP program to lower trading fees for high-volume traders. Their blog statement read in part;
As of August 22, our new VIP program has also been released! It rewards traders with lower fees for bigger volume. If you're trading huge volumes, you can enjoy as low as 0.0325% contract taker fees and no maker fees at all! So check out our VIP program and start earning yourself discounts.
Essentially this move by Phemex is likely targeted toward traders who complete large volumes. They can enjoy further discounts.
Traders to Maximize Incomes by saving Transaction Fees
Phemex adjusted the transaction fees to help crypto traders maximize their incomes by reducing average transaction expenses. Many other exchanges within the crypto landscape tend to charge hefty transaction fees, even for small trades. This eats up investors' expected profits.
Kraken, for instance, one of the largest exchanges today, charges a maker's and taker's fee of 0.16% and 0.26%, respectively. Coinbase, another crypto exchange platform, charges super high, starting from as low as 0.05% for makers and 0.15% for takers. FTX charges 0.02% and 0.07% makers and takers fees, while others like OKX and Kucoin also have higher fees
Basically, for high-frequency crypto traders, trading fees are a very vital consideration. Every penny they save is a penny earned. The better the trading fees they get, the better the profits and capital.
Hence, Phemex is giving investors a better option where they can enjoy lower trading fees hence earning more income. Moreover, the move to further reduce the trading fees from the original still increases the gains.
Centralized and Decentralized Exchanges Trading Fees
While decentralized exchanges offer various advantages, they suffer from high gas fees, which often depend on the blockchain used. Centralized exchanges like Phenex come with many advantages, offering fixed transaction fees.