Plaid Launches Wallet Onboard to Empower Web3 Developers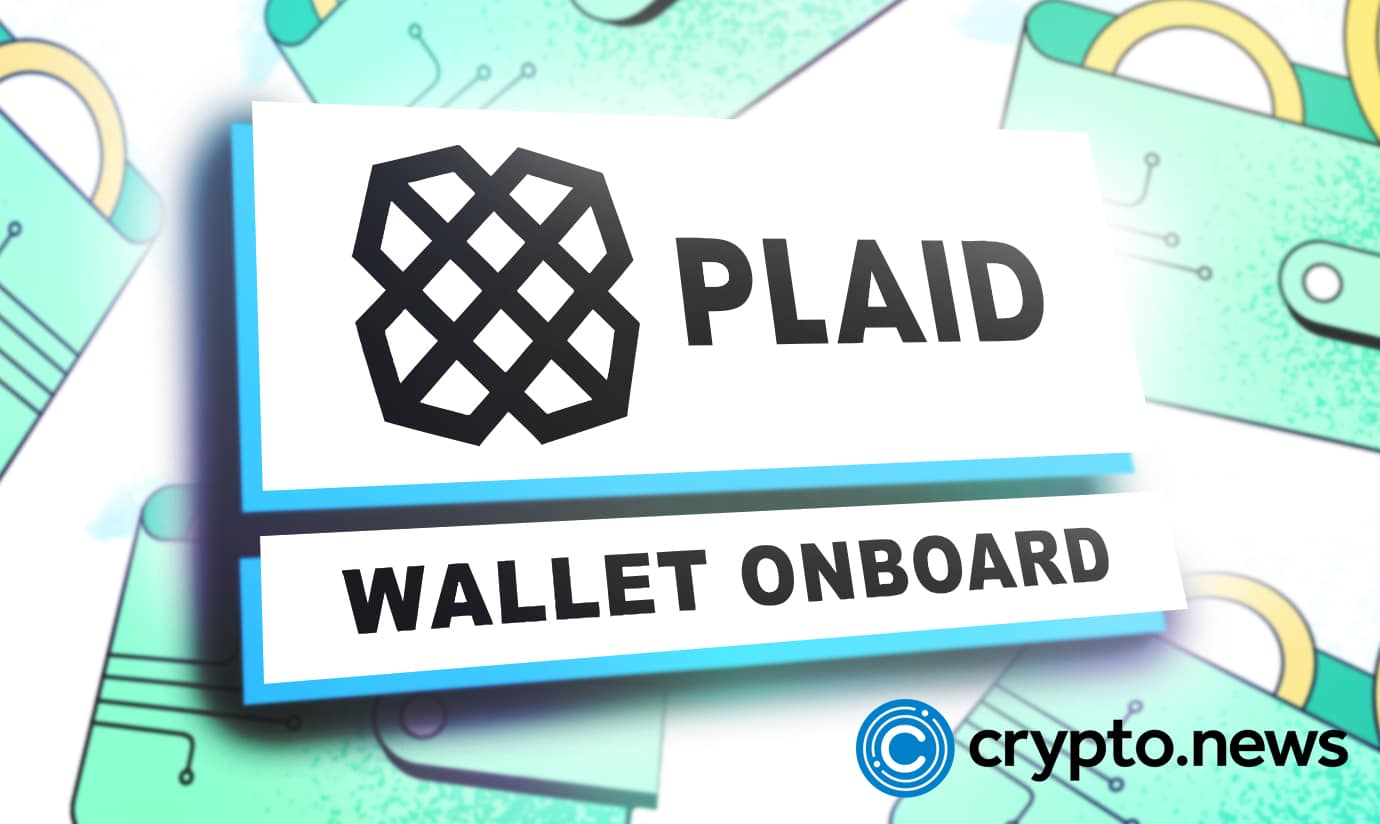 Plaid announces the release of its first crypto-native tool, designed to simplify the tasks of Web3 developers and integrate with over 300 wallets.
Plaid Launches Wallet Onboard, a Dynamic Crypto Wallet Connector
Plaid, a popular fintech banking giant, announced the release of its first-ever crypto-native tool, Wallet Onboard recently, on 20th October 2022 in a blog post. Wallet Onboard is a state-of-the-art dynamic crypto wallet connector that has the unique ability to enable Web3 developers to seamlessly access over 300 wallets, including MetaMask, Ledger, Coinbase Wallet, and Trust Wallet.
This tool allows Web3 developers to connect over 300 wallets in one integration efficiently, thus helping them save time and money.
Wallet Onboard is designed to enable Web3 developers connect their crypto to any available blockchain-based application, such as a lender, exchange, game, or NFT marketplace, similar to Paid Link, Plaid's popular traditional finance tool that helps connect consumers' bank accounts with various online payment platforms. Plaid's release of this new product marks its first venture into the crypto world.
Wallet Onboard to Make Web3 Developers Work Efficiently
Plaid stated in a blog post released today that Wallet Onboard was designed to help Web3 developers save time and money and make their crypto-related activities easier than they used to be. Normally, these developers will have to build custom wallet connections to their apps, increasing their development budget and potentially exposing them to security risks, like bugs or exploits. Wallet Onboard can host various kinds of wallets, such as browser plugins, applications, and hardware wallets, and also takes safety and privacy measures by not storing wallet addresses.
Alain Meier, Plaid's head of identity, stated while presenting the sales pitch for Wallet Onboard that:
"The new tool utilizes new identity verification features that were rolled out across Plaid services in the previous week. One such tool is the new autofill function, which verifies a user's identity through phone number and date of birth; the other is behavioral analytics which can tell when a user's device may be compromised."
All these security measures are taken to ensure the safety and security of Wallet Onboard users.
Plaid Improves the Security of Crypto Wallet Integration
Plaid's primary aim in launching something unique in the crypto world is to offer a safe, secure, and stress-free customer experience for Web3 developers. During the unveiling of this product, the company stated, "We know from experience that integrating with multiple wallets and managing them on an ongoing basis is a complex technical challenge. Our goal is to help developers focus on building new web3 product experiences for consumers by abstracting the technical work required to onboard and manage wallet connections".
Secondly, Wallet Onboard makes it possible to seamlessly conduct a single SDK integration for 300+ wallets, such as MetaMask, Coinbase Wallet, Trust Wallet, and Ledger, which has never been possible before now.
Thirdly, Wallet Onboard performs automated wallet updates and optimizations, which removes the stress of developers having to manually stay up to date and manage multiple libraries to integrate new wallets into the onboarding experience.