President Trump Yet to Accept $4.6 Million Cryptocurrency Lunch Invitation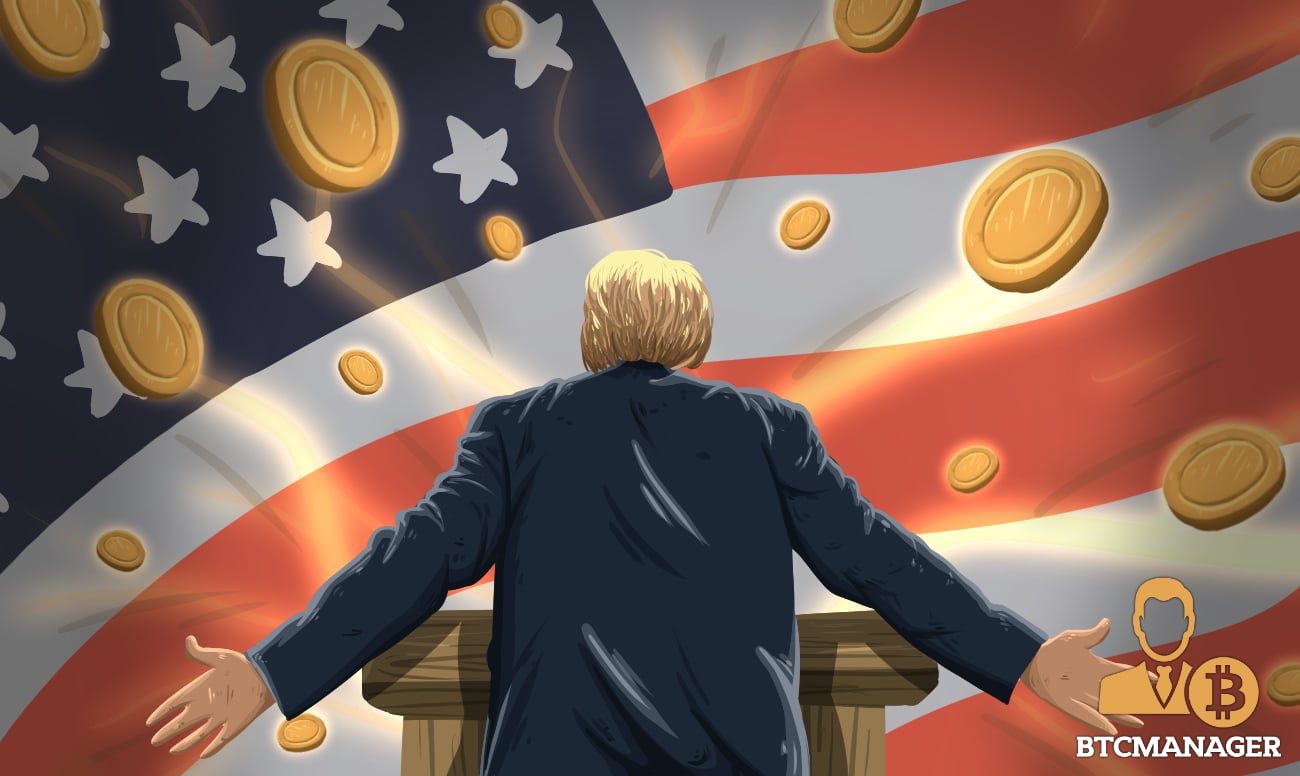 Justin Sun has reinvited some friends from the cryptocurrency industry to join him at the rescheduled lunch with Warren Buffet. Apart from the crypto juggernauts that would be in attendance, the Tron CEO also invited U.S. President Donald Trump; although the South China Morning Post reports on September 10, 2019, that Trump is yet to reject or accept the invitation.
Two 'Nocoiners' with One Lunch
Back in June 2019, BTCManager reported that Tron founder, Justin Sun, through a charity auction, won the opportunity to have lunch with Warren Buffett, CEO of Berkshire Hathaway and "Oracle of Omaha".
According to Sun at the time, the lunch would provide the opportunity to change Buffett's negative views about bitcoin and cryptocurrency generally.
Part of the invitees to the charity lunch included United States President, Donald Trump. The invite came after the U.S. President stated categorically that he wasn't a fan of bitcoin and other virtual currencies, as they were not considered as money and were highly volatile. Trump added that the only recognized currency in the U.S. was the dollar.
Just like Warren Buffet, one of bitcoin's greatest opponents, who at one time referred to the number one cryptocurrency as "rat poison squared", Trump isn't a lover of bitcoin. According to the U.S. President, the highly unregulated crypto industry serves as the perfect tool for bad actors to carry out illicit activities.
Following a postponement of the lunch by Sun, who stated he was diagnosed with kidney stones, the Tron CEO rescheduled the meeting and has been trying to get everyone back together. The list of reinvited guests includes cryptocurrency heads from Ethereum, Binance, Huobi, Circle, eToro, and Litecoin and Donald Trump.
The U.S. President, however, is yet to respond to the invite. But if Uncle Sam eventually attends, there are hopes that the Tron CEO and other cryptocurrency giants in attendance would be able to convince Warren and Trump that bitcoin isn't as black as the media paints it.
U.S. Government not Keen on Cryptocurrency
The cryptocurrency industry in the U.S. isn't receiving the needed support compared to other countries. The U.S. government has at different times, expressed skepticism concerning bitcoin and other digital currencies. Currently, there is no robust regulatory framework for cryptocurrency and blockchain technology in the country.
In May 2019, U.S. Congressman, Bradley Sherman, a famous bitcoin critic, sought to introduce a bill that would ban bitcoin and other cryptocurrencies. According to Sherman, the presence of cryptocurrencies removes the power the dollar possesses.
Also, the U.S. Treasury Secretary. Steve Mnuchin, expressed doubts about bitcoin, as the government official believes that cryptocurrency can be used for money laundering and other illicit activities.