Privacy Cryptocurrency Dash Becomes Choice of Currency for Venezuelans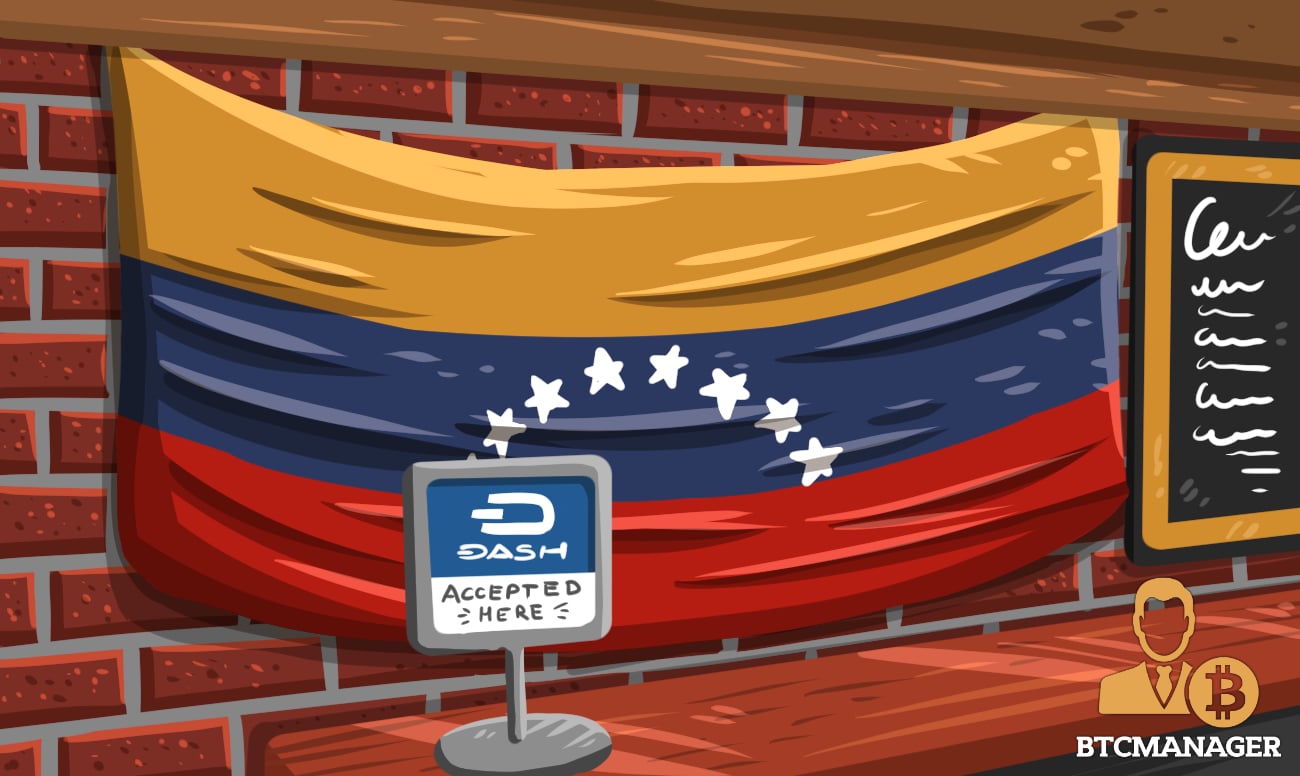 In a bid to mitigate the adverse effects of hyperinflation on the Venezuelan economy, President Nicolas Maduro introduced the oil-backed petro crypto earlier in 2018.
Now, as reported by Business Insider on August 22, 2018, other altcoins are beginning to gain massive adoption in the region, with dash leading the way.
Dash Goes Live in Venezuela
According to a Business Insider report, Dash, the 14th largest cryptocurrency in the world is gaining broad adoption in the embattled South American nation.
Per the Dash team, the altcoin has seen a significant surge in new merchant sign-ups, as well as wallet downloads and the nation, has now become dash's second largest market as analysts predict a 1 million percent inflation rate for Venezuela this year.
"Earlier this year, Venezuela became our No.2 market, even ahead of China and Russia, which are, of course, huge into cryptocurrency right now," said the CEO of the Dash Core Group, Ryan Taylor.
Taylor further noted that the rate of new merchants sign-ups on the DiscoverDash.com platform has almost doubled since Maduro announced the nation's crypto-focused economic plans recently, pushing dash merchants sign-ups from the usual 50 merchants per week to a massive 94.
As previously reported by BTCManager, on August 14, 2018, Maduro made it clear that the petro crypto asset would officially become the second unit of account in the nation after a successful monetary conversion aimed at devaluing the bolivar and creating a new national banknote called the 'soverign Bolivar,' linked to the petro.
Per a Bloomberg report on August 20, 2018, the bolivar devaluation exercise was successfully carried out, and one petro is now valued at 3,600 sovereign bolivars (roughly $60 at the time).
The Dash Advantage
While there are a vast array of cryptocurrencies on the market, with much more springing up with each passing day, just a few of them can function as money, due to their scalability limitations.
Some of the many factors that give dash an edge over other altcoins in the cryptospace are its meager transaction fees, fast transaction execution within seconds and more.
On August 9, 2018, BTCManager informed that Arizona State University (ASU) and Dash had published the result of their research on blockchain scalability.
The team simulated the Dash network with three different block propagation protocols and discovered that it is entirely possible for the Dash blockchain to scale successfully to 8MB without frictions.