Prometheum and Anchorage Digital Collaborate on an SEC-Registered Alternative Trading System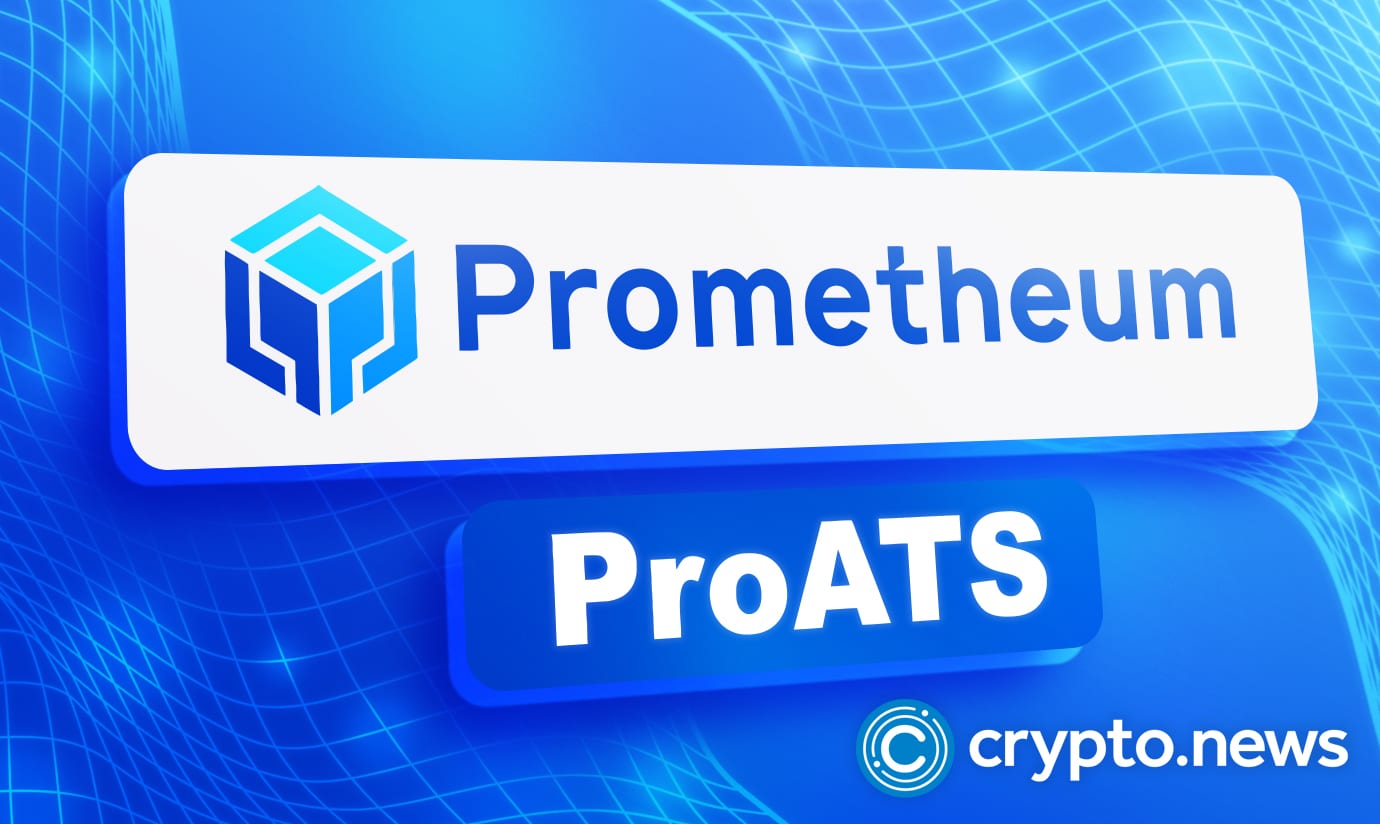 On October 26, Prometheum Ember ATS announced the launch of their alternative trading system (ATS). The new ATS is a Financial Industry Regulatory Authority member and registered with the United States Securities and Exchange Commission (SEC).
Five digital assets will first be available through the New York-based exchange's SEC-compliant trading system, seamlessly interacting with conventional securities trading systems.
What will the trading system feature
Prometheum, founded by seasoned Wall Street securities attorneys, aims to provide public access to new technology. Prometheum will be a full-service SEC and FINRA-regulated electronic market with custody and settlement offered by Anchorage Digital Bank. It will integrate both traditional and blockchain technologies for trading digital asset securities. The Prometheum Ember ATS will initially support the following digital currencies: Celo, Compound, Filecoin, The Flow, and Graph.
In a statement, co-CEO and creator of Prometheum Aaron Kaplan said:
"Prometheum distinguishes itself by retaining the ability to remain sustainably compliant under current securities rules, assuring the multi-layer protections and standards necessary on Wall Street," says the company.
According to Prometheum Ember ATS, all users can access the system's full capability independent of trading activity, volume, experience, or account size.
Prometheum Ember ATS declared its desire to gain registration in March 2021, but the road to SEC clearance was long. In 2017, the New York-based Prometheum was already functioning as a cryptocurrency exchange.
A variant of InteliClear's post-trade solution technology, which offers a clearing solution already employed by multiple conventional U.S. clearing firms, was acquired by Prometheum in September 2019. More recently, Prometheum disclosed the closing of an oversubscribed investment round, the purchase of Manorhaven Capital LLC, a registered broker-dealer, and the SEC's approval of its wholly-owned transfer agency, Spark Transfer Services.
More on Prometheum and Anchorage
Prometheum is an innovative blockchain-focused firm working to create the first compliant (regulated) end-to-end ecosystem for digital asset securities. It was founded in 2017 by a group of Wall Street attorneys. On the Prometheum network, where transactions are tracked via the Prometheum blockchain for safe clearing and settlement, digital asset securities will exist.
In this case, Anchorage is the investors' most cutting-edge digital asset platform. Anchorage provides a broad spectrum of crypto-native financial solutions designed to adapt to new blockchain use cases and changes along with the demands of investors. These solutions range from custody and trading to staking, governance, and financing. Today, Anchorage provides services to many of the most influential business brands and institutional investors in the digital asset sector.
One of several alliances Anchorage Digital Bank has created to promote its company is the one mentioned with Prometheum Ember ATS. To separate institutional client money from exchanges and place them in regulated asset vaults, Anchorage Digital announced in June that it was collaborating with Binance.US, CoinList, Blockchain.com, Strix Leviathan, and Wintermute. Diogo Mónica, president of Anchorage Digital, recently said that the bank is getting ready to enter the Asian market as the firm looks to reach greater heights in the cryptocurrency sector. Mónica has also urged the United States to have more transparent regulations.