QCP Capital does not anticipate any Bitcoin ETF approval in Q4 2023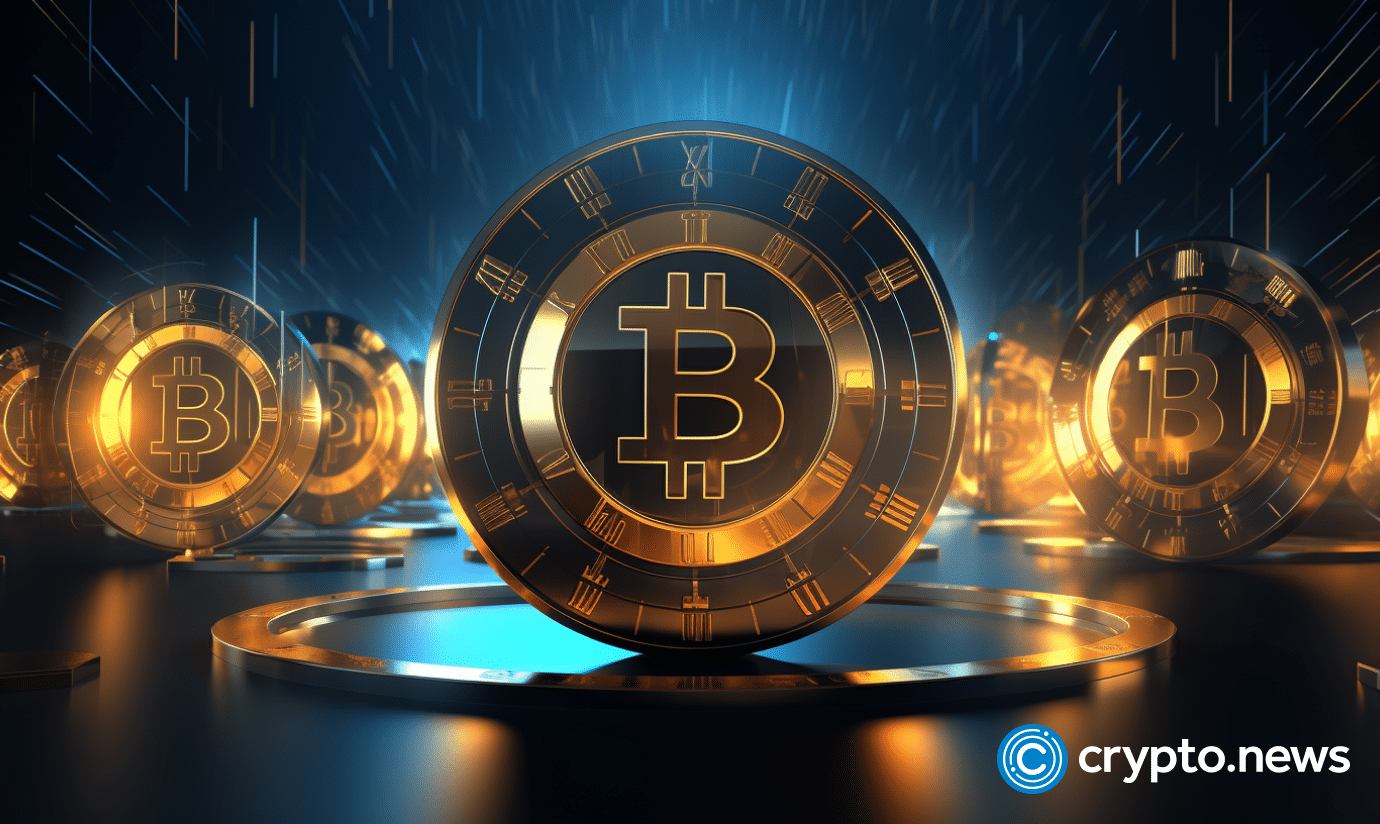 QCP Capital's Q4 2023 forecast warns of volatility in Bitcoin and equities, citing macro factors and geopolitical tensions as key drivers while dismissing hopes for ETF approval.
Singapore-based QCP Capital has issued a Q4 2023 forecast underscoring the uncertain landscape for Bitcoin (BTC) and equities. The firm indicated that Bitcoin's price is currently driven by anticipation of a BTC spot ETF approval by the SEC. However, QCP Capital does not expect any approval to happen this year, leaving Bitcoin's price at the mercy of macroeconomic conditions.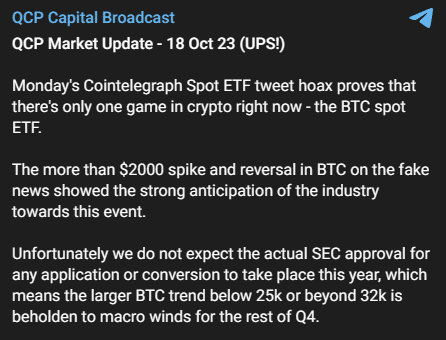 The firm is bearish on equities, citing consensus optimism about a Q4 rally as a contrarian indicator. They also flagged rising real rates in the U.S. and geopolitical tensions, including conflicts in Ukraine and Palestine, as elements likely to impact markets negatively. These factors could lead to a significant downturn in both equities and bonds, posing the risk of a "major risk-parity catastrophe."
QCP Capital also suggests that long-term traders will be watching Tesla's upcoming earnings announcement, specifically for details on whether Tesla has sold its remaining 25 percent Bitcoin holdings.
The firm advises investors to brace for a volatile Q4, whether due to macro winds or geopolitical developments. This prediction is notably unique, as other experts have forecasted a rather positive Q4 for Bitcoin. Blackrock CEO Larry Fink recently said that BTC is on a 'flight to quality', while popular crypto analyst Jason Pizzino predicted that Bitcoin could start rallying towards a new all-time high in 2023-24.

Overall, these predictions indicate a rather intriguing Q4 for the crypto market, especially for Bitcoin, as the leading token's fourth halving is set for early 2024.