Ralph Lauren, Epic Games, Launch New Digital Apparel Accessories in Fortnite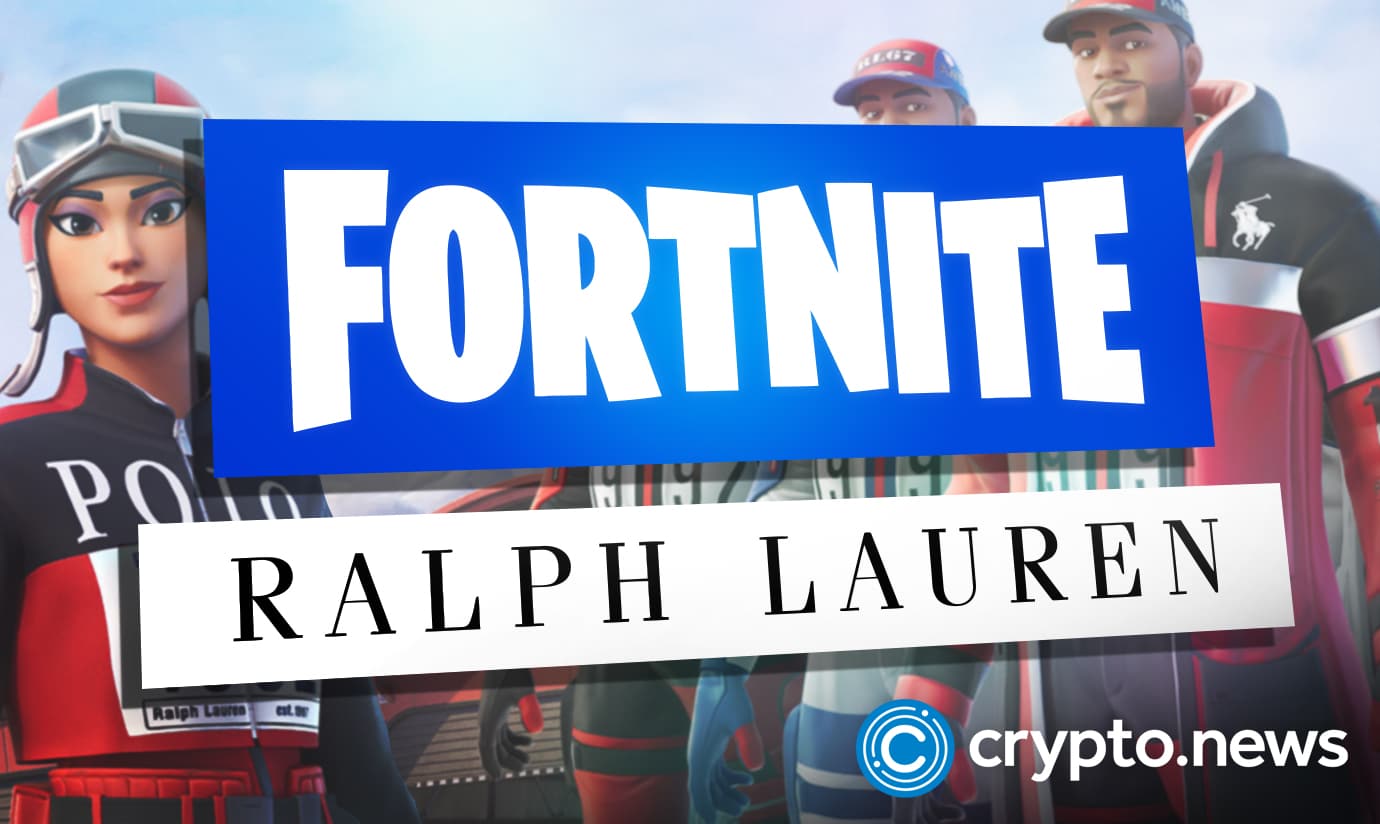 Epic Games has partnered with Ralph Lauren to launch a new digital apparel and accessories collection in the Fortnite metaverse game Item Shop. To commemorate the launch, Ralph Lauren will host a series of events for Fortnite's gaming community, including a Twitch Live-stream, player tournament co-hosting, and more.
Ralph Lauren Partners Epic Games
Ralph Lauren Corporation (NYSE: RL), a 55-year-old American publicly traded fashion company, has signed a strategic partnership deal with Epic Games, the firm behind the globally popular game, Fortnite.
Per an October 31, press release by the team, the Ralph Lauren-Epic Games alliance will see to the creation of a new digital apparel and accessories collection in the Fortnite Item Shop, alongside a physical apparel capsule inspired by the brand's digital-first collection.
As part of Ralph Lauren's latest march into the metaverse via the collaboration with Epic games, the New York-based fashion brand's iconic Polo Pony logo has been redesigned for the first time ever in its over five-decade history.
Commenting on the partnership, David Lauren, Chief Branding and Innovation Officer at Ralph Lauren said:
"Ralph Lauren has always designed dreams and created new world's and today, our collaboration with Fortnite will deliver a groundbreaking experience to a new community of next-generation players and consumers. Our partnership represents a completely fresh take on the Ralph Lauren brand – designing for the metaverse first – that is thoroughly focused on the future. We are excited to continue to lead digital exploration, building on our decades-long track record of pioneering innovation."
Ralph Lauren Brings Fashion to the Metaverse
Ralph Lauren says the new collection called Polo Stadium, is based on the concept of a digital-first capsule influenced by a gaming aesthetic. The company says the digital outfits are designed to showcase its signature artistry and craftsmanship. There will also be physical versions of the collection.
The physical component of the collection includes a Ralph Lauren Polo tee shirt, a boot, and other items and will go on sale exclusively on RalphLauren.com from November 2, 2022. The virtual items will be released in the Fortnite Item Shop on November 5.
Though the Fortnite game is not powered by blockchain, its creator, Epic Games, has been making inroads into the space. The company successfully launched its first non-fungible token (NFT) game in September 2022.
Epic Games' Fortnite is available on several mainstream gaming platforms, including PlayStation 4, Nintendo Switch, and more, boasting more than 400 million active user accounts globally. The collaboration will no doubt significantly boost Ralph Lauren's brand visibility amongst the younger generation of gamers.
Adam Sussman, President at Epic games said:
"Authentically expressing yourself is core to the player experience inside Fortnite. Ralph Lauren's iconic 'Polo' design history together with the powerful versatility of Unreal Engine and the unmistakable style of Fortnite have resulted in an inspired campaign and timeless looks the Fortnite players worldwide are sure to love."
To celebrate the partnership with Fortnite and the launch of its metaverse products, Ralph Lauren will host a series of events designed to engage the gaming community, including a Twitch Live-stream on November 3, and the Polo Stadium Cup Player Tournament in Fortnite on November 4.
Ralph Lauren is not the only top fashion brand that has joined the metaverse trend. Earlier in October 2022, crypto.news reported that Gucci has set up shop in the Sandbox metaverse.