Fortnite Creator's Epic Games Store Has Listed its First NFT Game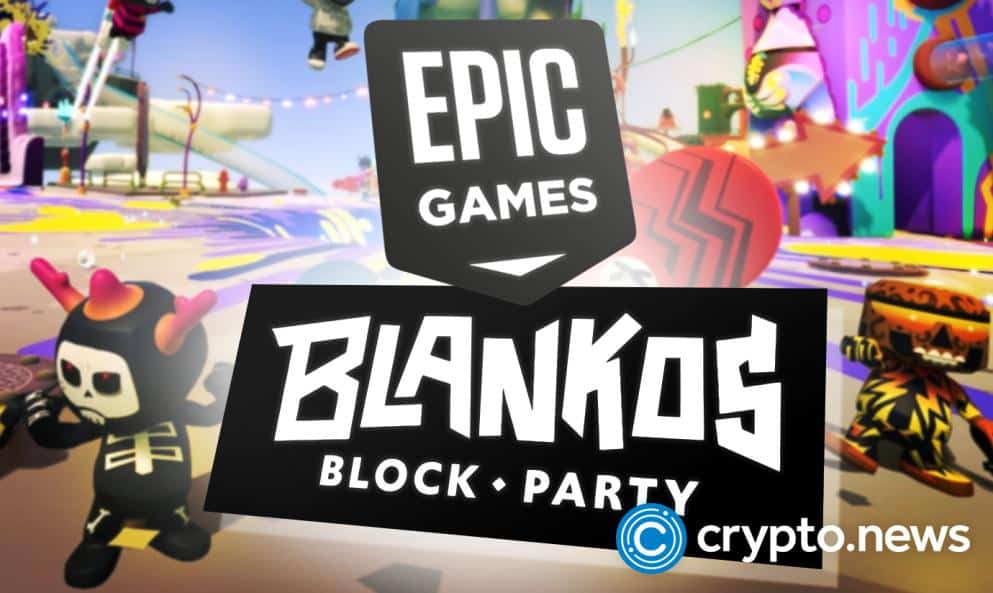 Epic Games' marketplace launched its first web 3-powered, Non-Fungible Token game on 15th September. According to a press release, Mythical Games' Blankos party, that has over one million players, will be the first to launch.
Mythical Blankos Named the First Game on the Epic Games Store
Mythical games raised over $ 150 million in a funding series. The digital asset game had earlier considered Blankos Block party while aiming for the mainstream. Now that they've got it, they aim to work with gaming veterans who developed franchises such as Guitar Hero, Word of Warcraft, Call of Duty, and Skylanders.
After launching with an open beta in December 2020, the web3 NFT-based game title was previously available from its website. Earlier in June, the company said Blankos had gathered more than one million users in its multiplayer universe.
The studio had announced in June to develop the free-to-free play title pegged on the Epic Games store this year. However, it was unclear to both the press and the users whether it would be the first kind of such game to reach the marketplace. Seemingly, Gala games had announced that Grit, its western-themed shooter, would be the first Web3 game based on the platform.
Inspired by web designer/vinyl toy culture, Blankos Block Party permits users to collaborate and play in a colorful virtual platform. Non fungible tokens are utilized in the game to represent a unique set of items, including accessories and designs, that can be traded via the game's marketplace. Nonetheless, NFT is not required to play. Since its launching, the game has made brand and artist partners join the bandwagon. The merged set is purposed for limited edition drops such as Atari, Burberry, and musician Deadmau5.
Epic Games Store's First NFT-based game
Epic Games store garnered more than 194 million users in 2021. It has now decided to invest in Web3 gaming ahead of Valve's steam marketplace, its head rival. Valve steam had earlier stated that its developers couldn't publish games that utilized crypto and NFT in their main net.
In response, Tim Sweeny, Epic Games founder, and CEO, postulated in a tweet that the store would welcome games using the blockchain technology. Nonetheless, they must disclose their terms, follow the relevant laws, and be age-rated by appropriate groups. Even though the store doesn't use crypto in its games, they welcome innovations in finance and technology areas.
The Epic Games store is a virtual storefront for games operating on Microsoft and MacOs Pcs. The digital-based organization launched the store back in 2018 as a standalone launcher and website, whereby the latter must download and play games.
Blankos Block party operated on the studio's platform, built on the EOS. Io blockchain protocol. However, it is connected to Ethereum, the leading NFT network. Mythical is on the verge of developing other games, such as Licensed NFL Rivals, and recently raised $150 million.