Reality Shares to Launch Blockchain ETFs Focused on the Chinese Market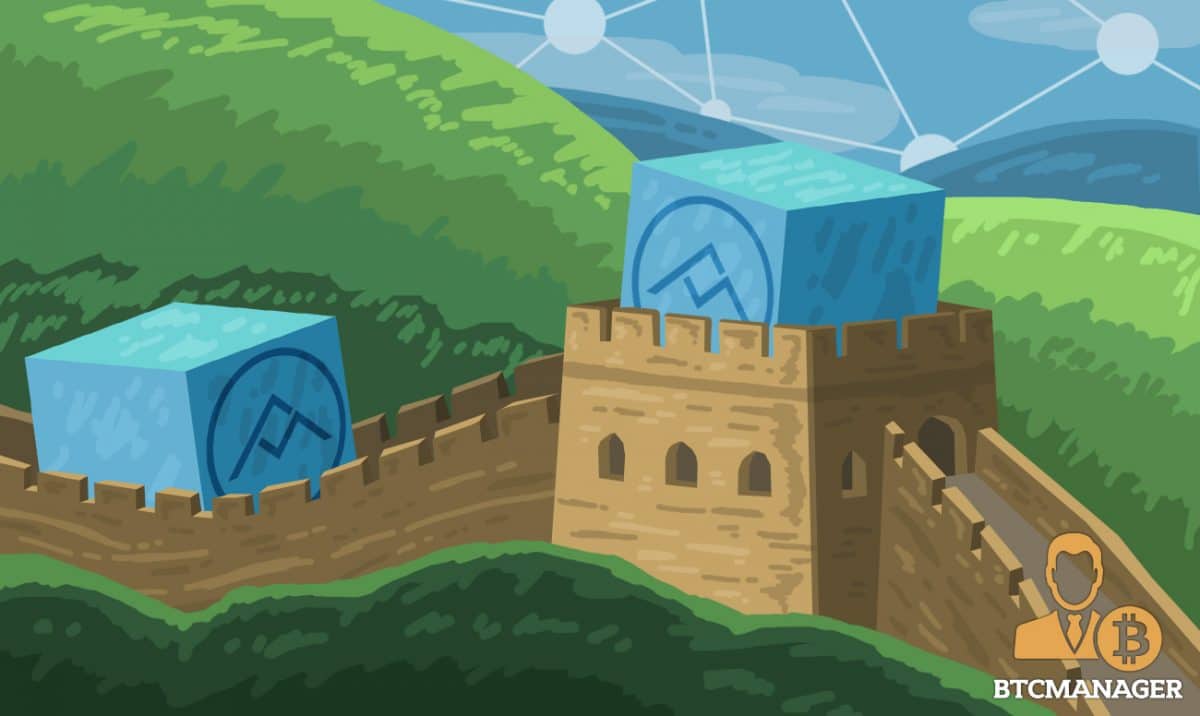 Reality Shares, the world's first company to provide bitcoin ETFs, aims to introduce another blockchain-focussed fund on the Nasdaq Stock Market. The fund would invest in, and track growth of, the promising Chinese blockchain market.
New Markets, New Opportunities
Earlier in 2018, Reality Shares made headlines when it announced the launch of its ETF: The Reality Shares Nasdaq NexGen Economy. The California headquartered company, which reportedly manages $250 million, announced the start of a new fund to target blockchain cryptocurrency startups in Hong Kong and China. Currently, the company awaits regulatory clearances.
According to the company, its blockchain focused funds are "designed to measure the returns of companies that are committing material resources to developing, researching, supporting, innovating, or utilizing blockchain technology."
Wall Street Notices Reality Shares Performance
When Reality Shares was launched, it ended up being so popular that a total of $100 Million was invested in the fund just ten days after its launch.
The news soon reached Wall Street ears, whose "experts" questioned if such a fund could be a solid investment. To their credit, the volatility of cryptocurrencies, coupled with artificial market manipulations, looks like a wild ride to the traditional finance industry.
The industry, as of yet, is keeping away from blockchain investments but is nonetheless carefully studying the market. In a note out to clients in January 2018, UBS said that blockchain is "too nascent a technology to properly capture in a fund."
"What we believe is important to consider when investing in a fund targeting an emerging industry is that, often times, pure-plays do not exist."
Identifying What Companies to Include in the Fund
To an industry observer, it is immediately apparent that there is no company built exclusively on a blockchain; they just don't exist yet.
Hence, bitcoin and blockchain focussed ETFs and funds look to invest in small and medium-sized businesses that use the technology to some extent in their companies. This is irrespective of that company's core business.
To further explain, one of the Reality Shares blockchain ETF includes Medici Ventures, which has already been investing in blockchain startups but has its primary business in e-commerce.
Altogether popular media reports suggest that China is against cryptocurrencies and blockchain, but this sentiment is far from the truth. Under the surface, the country is quite keen on the idea of digital currencies, and the underlying blockchain technology.
"The market for blockchain in China is actually developing quickly," added Blockchain Global's Sebastian Quinn-Watson.
"Developers, founders, corporates, universities are all clamoring to build on, understand and develop use cases for blockchain."
Chinese Involvement as of Late
On April 2, 2018, China successfully utilized a blockchain to complete a gasoline shipment to Singapore. The cross-border trial marked the first step towards implementing a distributed ledger in China's energy and petrochemical industry.
On March 28, 2018, the People's Bank Of China (PBoC) laid forth an agenda that acknowledged blockchain and called for increased R&D in the central bank's digital currency. The development was classified as "top-priority" for the PBoC.
Two of China's most prominent internet players, Baidu and Tencent, are also instrumental in showing the government's support for blockchains. Baidu launched its blockchain-as-a-service (BaaS) platform in January 2018 to facilitate companies seeking to develop applications using the innovation.
Similarly, Tencent announced in March its intentions to build a "suite" of blockchain products, apart from the BaaS platform it launched in September 2017, called TrustSQL.