Report: institutional investors accumulated more bitcoin in June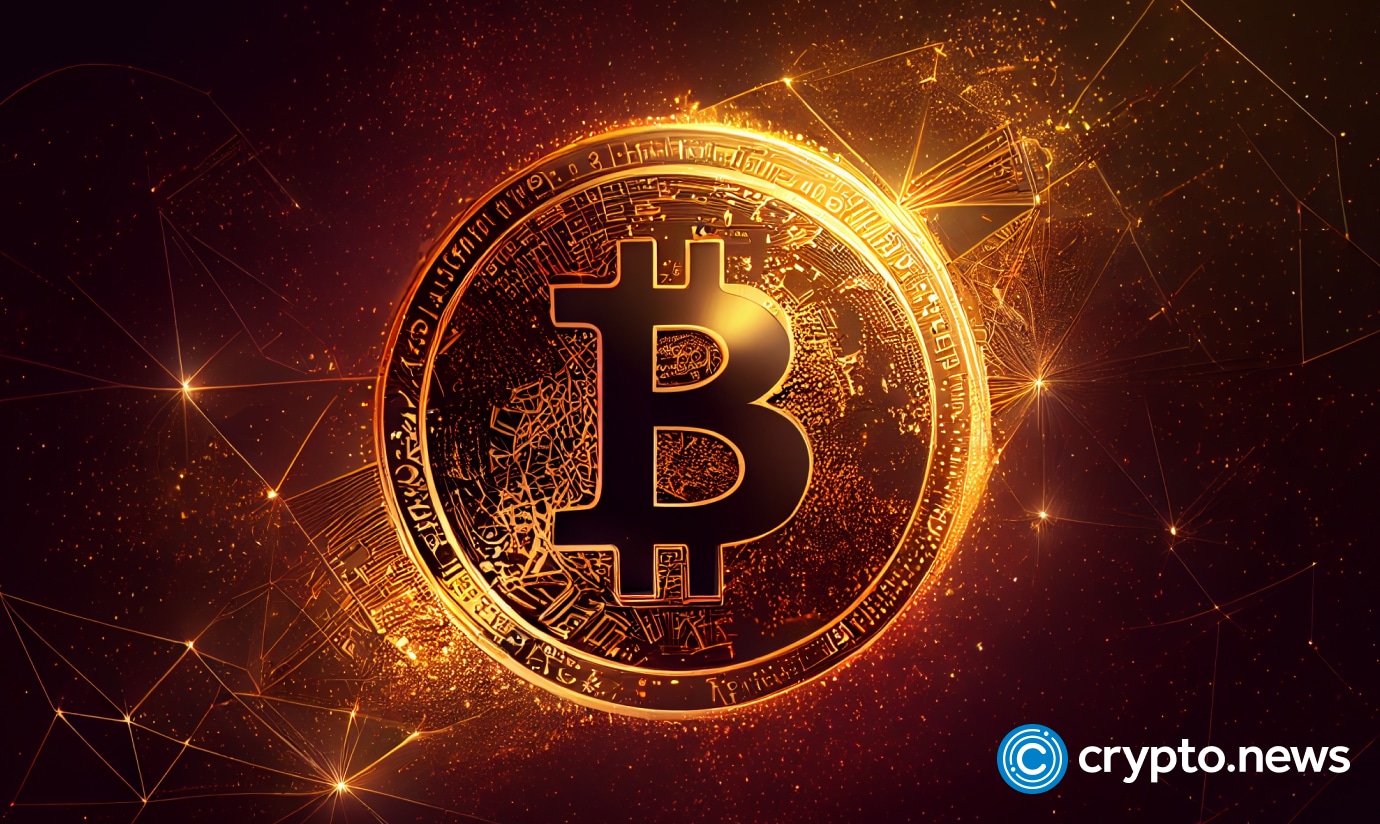 According to Ark Invest's Bitcoin Monthly report for June 2023, there has been a significant increase in bitcoin (BTC) stored on over-the-counter (OTC) trading desks. This suggests that institutional investors are more interested in buying the cryptocurrency as they consider it a safe and secure investment.
Bitcoin attracting more institutional investors
The report also sheds light on the company's earnings and details on-chain activity, transparency, and accessibility of blockchain data.
According to their evaluation, there has been a 50% rise in bitcoin transactions within the last year, highlighting a surge in demand among individual and institutional investors. Experts noted that institutional investors' increased adoption of bitcoin is a significant step forward for the digital asset. 
Bitcoin received significant support in June from the $26,200 level and its short-term holder cost basis of $27,465, resulting in it finding strong technical support at the 200-week moving average. As a result, it closed the month 14% above this benchmark. According to the team, this support was critical in enhancing bitcoin's stability and making it more appealing to investors.
A bullish June, Grayscale's GBTC soared higher
In June, there was an increase in the amount of BTC that hadn't been moved for at least a year, reaching an all-time high of around 70% of the token's total circulating supply. 
This could be attributed to factors like BlackRock's Bitcoin ETF application and indications that Grayscale had an advantage in its legal battle with the Securities and Exchange Commission (SEC), causing GBTC's discount to bitcoin's net asset value (NAV) to narrow, reaching its lowest point in a year. 
Additionally, the balance of bitcoin on over-the-counter (OTC) desks, which serves as a measure of institutional activity, reached a one-year high.
The report also focused on Grayscale's Bitcoin Trust (GBTC), a prominent asset management firm providing institutional investors access to cryptocurrencies. GBTC, the primary offering from Grayscale, enables investors to participate in share trading within trusts that hold bitcoin portfolios. 
Grayscale Bitcoin Trust (GBTC) is a way to invest in bitcoin without buying it. Each share is designed to track the current value of bitcoin.
GBTC prices have more than doubled this year, reaching $20 from January 2023. The premium on GBTC reflects a positive shift in sentiment towards the potential approval of a Bitcoin spot ETF, the report notes.
According to a report by ARK Invest, the GBTC's discount to net asset value (NAV) has decreased from 42% to 30%. This could be due to the positive sentiment around BlackRock's Bitcoin ETF filing and Grayscale's plan to move its GBTC service to a spot ETF.
The report highlights the growing number of bitcoin holders and the increasing activity on its network. It analyzed several metrics, such as mining difficulty and miner revenue, and found that 11 showed positive trends.
However, only two metrics, transaction volume and time-weighted turnover, remained relatively stable.