Research: Autonomous Trading Bots Could Be Manipulating Billions of Dollars on Centralized Exchanges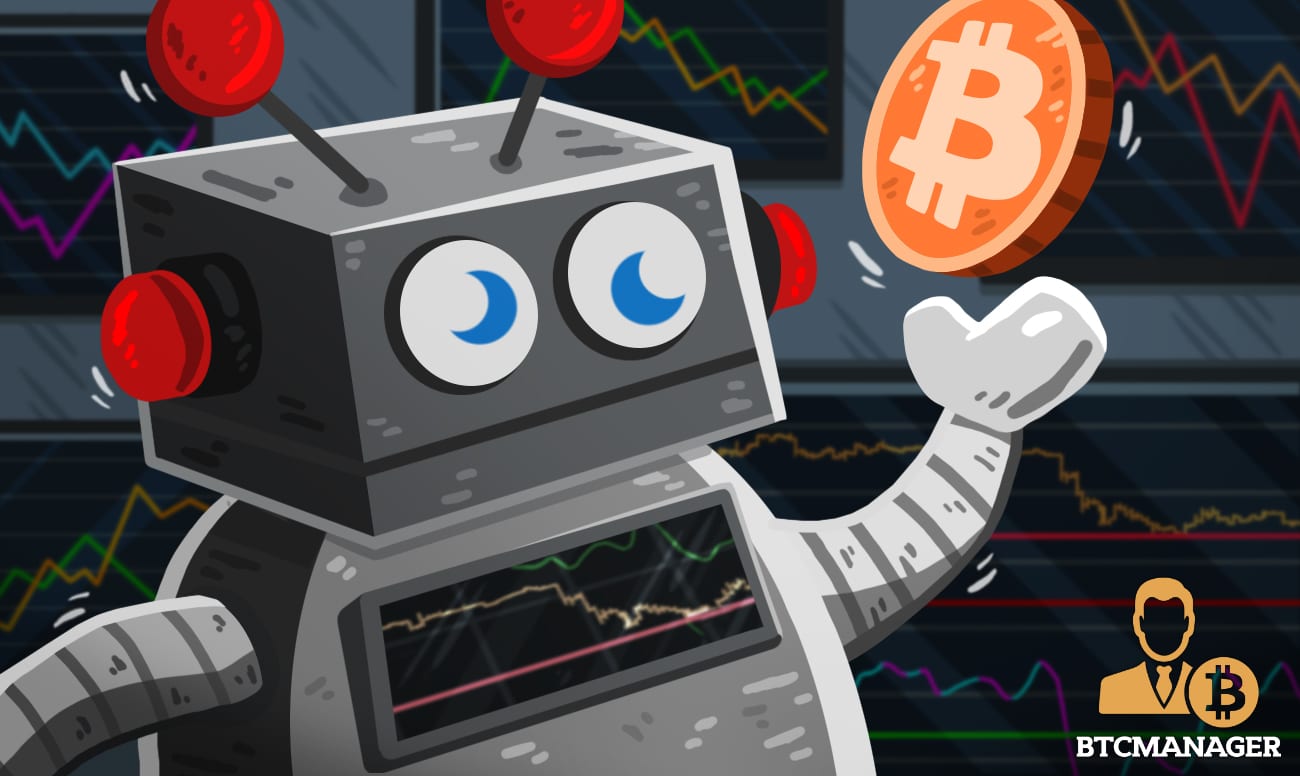 A research paper published by Cornell Tech and several other universities states that "flash boys" trading bots are likely behind cryptocurrency trading manipulation on a number of exchange platforms, reports Bloomberg, April 15, 2019.
Research Claims DEXs Are Plagued by Trading Bots
The novelty of cryptocurrencies as an asset class has often proved to be a somewhat of a burden in their journey to become a legitimate store of value. Although digital assets like Bitcoin have been in existence for almost a decade, not all pundits seem to be sold on the idea of virtual money.
New research posits that special arbitrage bots are anticipating and profiting from retail investors' trades on decentralized cryptocurrency exchanges.
According to the authors of the paper, firms that deploy autonomous trading programs manage to get a priority in ordering by paying higher fees to crypto exchanges. These firms then use this advantage to engage in practices such as front running, which essentially enables their automated trading programs to see other investors' orders and place their own orders first.
Decentralized exchanges (DEXs) are often touted as the next big thing in the cryptospace. While DEXs still only account for a minuscule fraction of overall trading volume, their prevalence is only estimated to grow exponentially with the entry of exchange giants like Binance. The Malta-based crypto exchange is set to launch its highly-anticipated DEX towards the end of April 2019.
The Malice Extends Much Beyond DEXs
However, it would be presumptuous to conclude that these unfair trading practices are only limited to DEXs.
According to Ari Juels, a professor at Cornell Tech, the flash boys-like trading manipulation practices are likely rampant on centralized exchanges as well. Speaking in a presentation during a blockchain conference at Cornell Tech's New York City campus, Juels opined that such practices on centralized exchanges "could well be on the order of billions of dollars."
In the research paper, the authors said:
"We explain that DEX design flaws threaten underlying blockchain security. These bots exhibit many similar market-exploiting behaviors — front running, aggressive latency optimization, etc. — common on Wall Street, as revealed in the popular Michael Lewis expose 'Flash Boys."'
The researchers added that exchanges where trading practices like front running take place include the likes of EtherDelta and Bancor.
Further, the paper's lead author, Philip Dain told Bloomberg that the authors have been tracking a select six DEXes in real time since October 2018. According to Dain, just on these six DEXes, the researchers spotted more than 500 automated trading bots currently minting close to $20,000 on a daily basis.
With that said, it's worrisome that such unraveling could further dent investors' trust in cryptocurrency exchanges.
As reported by BTCManager on March 25, 2019, research revealed that the majority of unregulated exchange platforms regularly partake in unethical practices such as wash trading and artificial inflation of trading volume of digital currencies.