Rihanna releases her song as NFT before Super Bowl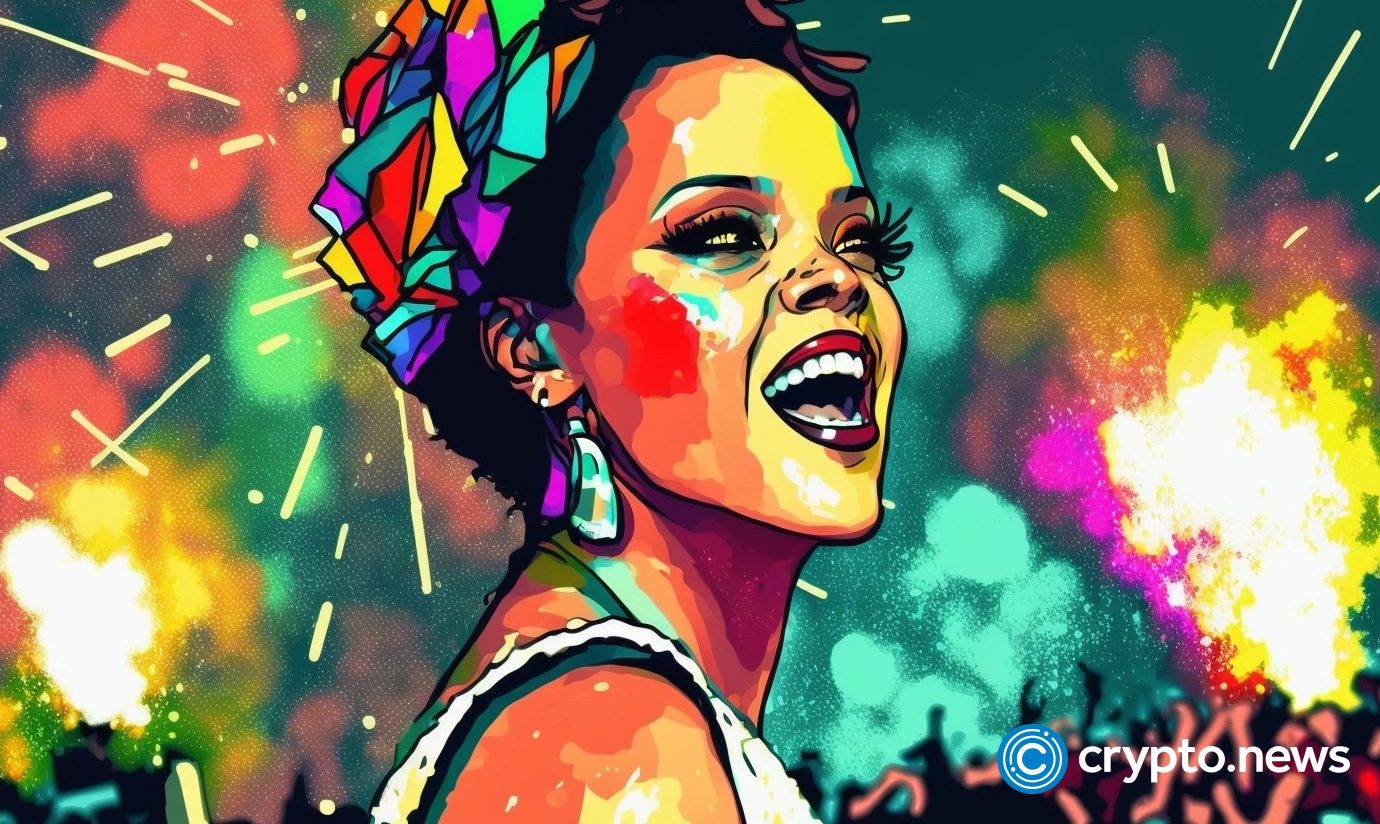 Rihanna has joined the list of NFT creators as she prepares to unveil a limited NFT collection featuring her global hit song "Bitch Better Have My Money." The NFT release comes less than three days before Rihanna's Super Bowl LVII performance.
Anotherblock, a Web3 music company, will manage the NFT. Holders will receive fractionalized NFTs as payment for their rights.
The music production company Deputy, which previously co-produced BBHMM and cooperated with famous artists like WondaGurl, Travis Scott, and Kanye West, will spare head the process and distribute these limited-edition Rihanna NFTs. The collection contains 300 NFTs in total.
According to Deputy's preliminary calculation, these NFTs are individually valued at $210, or 0.145 ETH. NFT owners now have access to 0.0033% of the song's streaming earnings with this new drop, and listeners will be able to own a portion of the song while streaming it for an improved experience.
The first payout for the first holders of the NFT is slated for Feb. 16, 2023, and subsequent payouts will come after every six months based on accrued streaming revenue.
Moreover, Rihanna's token owners can access a private Discord community, real-world events, and first dibs on new NFT releases. A personalized music track, one-of-a-kind artwork made by an NFT artist, and "a real-world legal contract outlining the terms of the streaming royalties and guaranteeing real-world ownership for the NFT holder" will be given to the NFT collectors.
"Bitch Better Have My Money" was released in 2015, went triple platinum in the United States, and was a top ten single in eight countries. The song has since had about 1 billion streams across music-sharing sites.