Ex-Ripple Advisor to Be Chosen as New OCC Head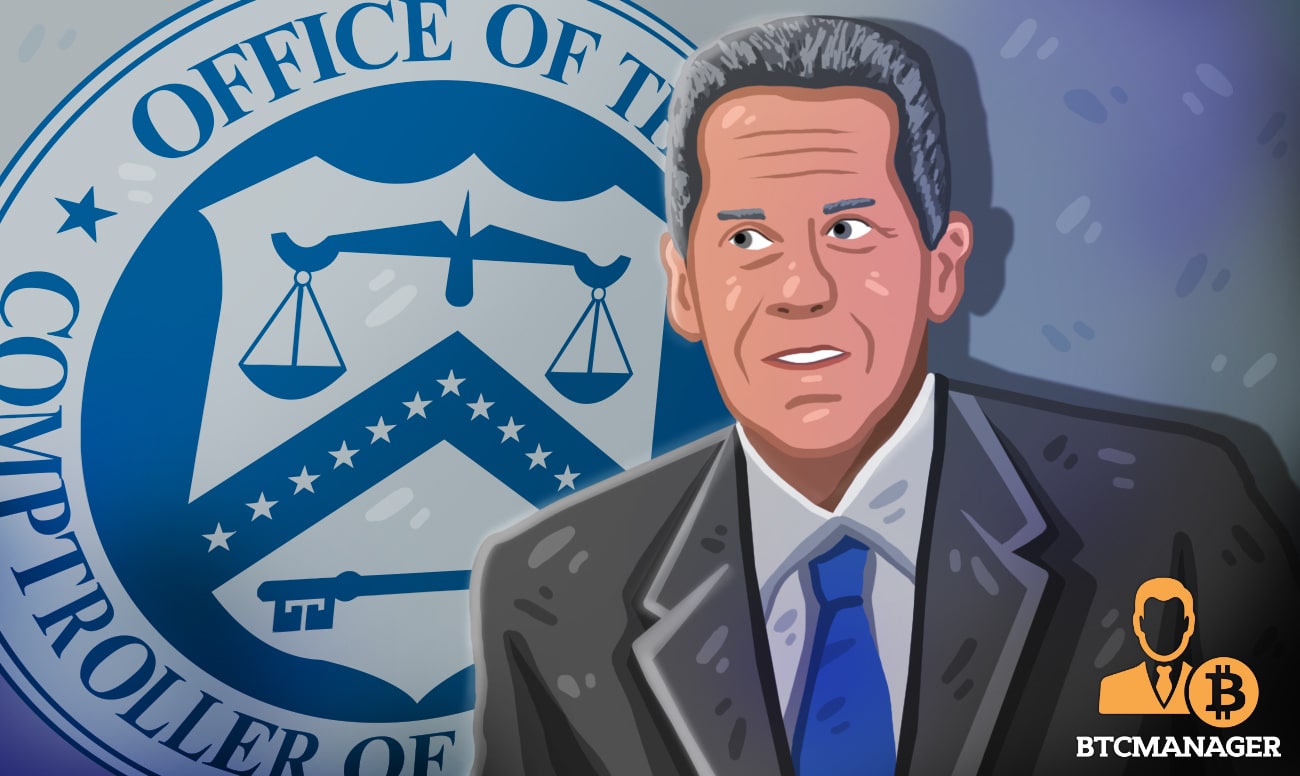 President Biden is expected to nominate Michael Barr for the position of Comptroller of the Currency – the independent bureau within the Department of Treasury in the US Govt, which is tasked with ensuring a safe banking system in the nation, according to a report by the WSJ.
Who Is Michael Barr?
Barr was an Assistant Secretary for Financial Institutions at the Treasury in 2009. And in 2015, he was also named as an advisor to Ripple Labs, and thus, has experience in the cryptocurrency field. 
Mr. Barr has had a long distinguished career and has helped draft important legislation after the 2007-08 financial crisis in the Obama administration. The former head of the OCC, Brian Brooks, was once the Chief Legal Officer at Coinbase, and has helped bring exposure to the blockchain arena, by issuing guidelines to banks and financial institutions about cryptocurrencies and stablecoins.
He did raise a few eyebrows from more conservative politicians for his rather radical stances. 
Barr's Appointment Will Have No Bearing on SEC-Ripple Case
It's worth noting that Ripple is currently under investigation by the Securities and Exchanges Commission (SEC) for the issuance of XRP tokens, which is deemed as an unregistered security by the SEC. In line with this, Ripple hasn't commented on the matter, yet. However, since Barr isn't currently an active employee of the company, there should be no conflict of interest. Furthermore, the SEC and the OCC are strictly separate government agencies. This means that Barr's appointment would have little to no bearing on the SEC case against Ripple. 
All in all, the crypto community is likely to benefit from the fact that a person who has sufficient knowledge about the industry has been selected for this important position, as this would decrease the likelihood of any crypto-related rule-making that could be done in an uninformed manner.
US Govt Freezes The Controversial FinCEN Rule As Administration Changes
In an expected move, newly elected US president Joe Biden has frozen the implementation of all Trump-era rules, pending further review by his administration. The highly controversial FinCEN rule regarding cryptocurrencies, especially stablecoins, also remains suspended.
If enacted, it requires all banks and money service businesses (sophisticated term for centralized exchanges) to keep detailed records of users/transactions and submit data to government agencies. The move would have been highly detrimental to the privacy of users of such services. Therefore, it was met with staunch opposition by the public, cryptocurrency advocacy groups, and companies.