Ripple, Cardano, NEM, and Fetch.AI Form Lobbying Group in Europe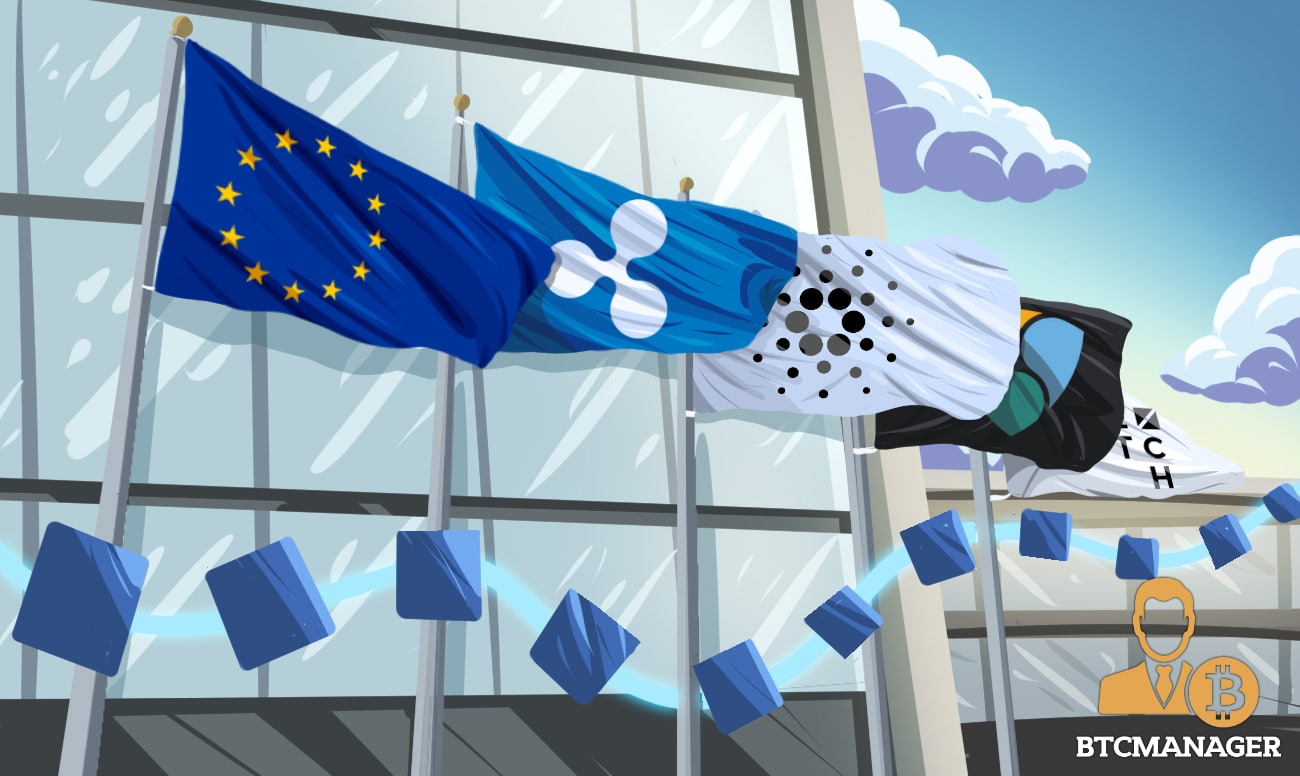 According to a report by Finance Magnets, published on December 5, 2018, Ripple (XRP), NEM, Fetch.AI, and Cardano (ADA) have come together to form a lobbying group in Europe. The aim of the group will be to "create a unified voice for the blockchain industry at the European level."
Regulations: A Necessary Evil

Seeing the aftermath of 2017's ICO frenzy, where the majority of the projects are down by 80 to 90 percent from their all-time-high valuation, crypto firms are steadily moving towards some degree of regulation to win back the confidence of investors.
It makes sense why regulation is seen as a necessity in the crypto community, as rampant ICO exit scams in recent past have duped innocent investors to the tune of hundreds of millions of dollars.

One of the cornerstones of cryptocurrencies is their libertarian grassroots, something that Satoshi Nakamoto imbibed in bitcoin to maintain distance from the shackles of Wall Street corporations and cumbersome regulations. However, seeing the current struggle of crypto markets, and regulators insistence on complete regulation, crypto projects are continually workings towards an ecosystem which is equally conducive of innovation and safety.

The newly christened lobbying group, named "Blockchain for Europe," will work with the European Union (EU) institutions to make sure the appetite for innovation within the blockchain technology space isn't extinguished under strict regulations.

Speaking on the development, Dan Morgan, Head of Regulatory Relations for Europe at Ripple, stated:

"Ripple is delighted to be a founding member of Blockchain for Europe. This is a critical time for policymakers in Europe as they seek to develop the right regulatory framework to capture the benefits of both digital assets and blockchain technology."

Reportedly, the group held its first summit at the end of November 2018. The summit saw attendance from the four largest European Union parliamentary groups.

Blockchain for Europe's long-term plans includes educating the public within the EU member states on the "true nature and potential" of blockchain technology.

Toby Simpson, CTO and co-founder of Fetch.AI, shared his thoughts regarding the lobbying group stating that unification of emerging technologies like machine learning, AI, and DLT could pave the way for a better future for the world.
Europe Leading the Global Blockchain Race
Europe has shown a smart approach while embracing cryptocurrencies and blockchain technology.
BTCManager reported on September 7, 2018, how the EU finance ministers are contemplating the introduction of a standard set of rules to regulate cryptocurrencies and ensure their growth is not stifled.

Further, the political and economic union also announced the launch of the TITANIUM consortium in July 2018 to diminish the use of cryptocurrencies for criminal activities.