Ripple case will not be affected by LBRY loss, says Crypto Law founder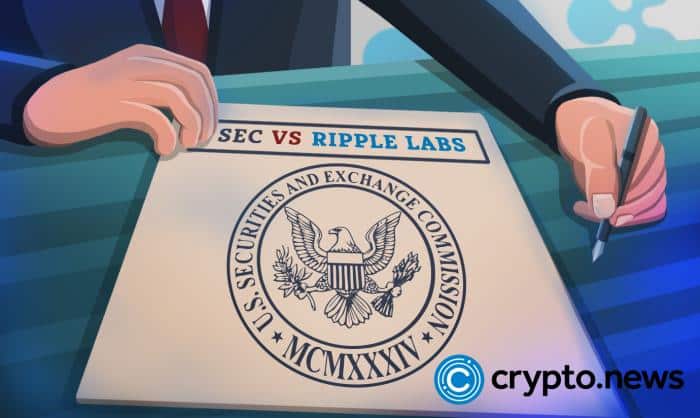 John Deaton, a U.S. lawyer who founded Crypto Law, gave legal perspectives on why the LBRY loss to the SEC will not in any way determine the outcome of the ongoing Ripple vs. SEC case.
In a recent series of tweets, the lawyer reiterated the actualization of his earlier predictions for the outcome of the LBRY case. Deaton forecasted the possibility of an after-speculation by people who know next to nothing about the case between Ripple and the SEC.
Deaton clarified that Ripple made great arguments and had a solid case backed by facts to prevail in their case eventually.
The lawyer stated that although the regulator initiated the Ripple and LBRY cases under similar headings, they were different because Ripple's case was in its "second circuit." Meanwhile, LBRY, in its defense, never contested the enterprise factor, but Ripple did otherwise.
The crypto lawyer also stated that, unlike the LBRY case, Ripple had complemented its arguments with attached copies of XRP users' testimony, so comparing both cases is entirely unnecessary.
What happened to LBRY
The SEC initially filed a case against LBRY Inc., a blockchain-based alternative to YouTube with less censorship and a creator reward system, in March 2021. The regulator alleged the company had been conducting unregistered securities offerings of its LBRY Credit (LBC) token since 2016.
LBRY lost its case against SEC last month after it failed to convince the appellate court that its LBRY tokens were not offered as unregistered securities. Following the loss, the company claimed that it would likely be 'dead' soon:
Because of LBRY's long-standing camaraderie with Ripple, there has been a lot of speculations and conjectures regarding the outcome of the expected Dec. 15 judge verdict on the Ripple and SEC case.
Significant Reactions from the Crypto community
According to a recent CoinShares report, investment products with inclinations in XRP have absorbed over $1.1 million. CoinShares analyst James Butterfill described the development as the highest in recent times and supposed that the investors were strongly betting on XRP winning the case.
In a recent video, Cardano founder Charles Hoskinson said the outcome of the rumored Dec. 15 judgment in the Ripple vs. SEC case might have a "catastrophic outcome" on the well-being of the crypto market. However, he stated that regardless of the outcome, decentralized finance (DeFi) came to stay and would be in the hands of people.