Ripple and R3 End Year-Long Legal Battle with a Settlement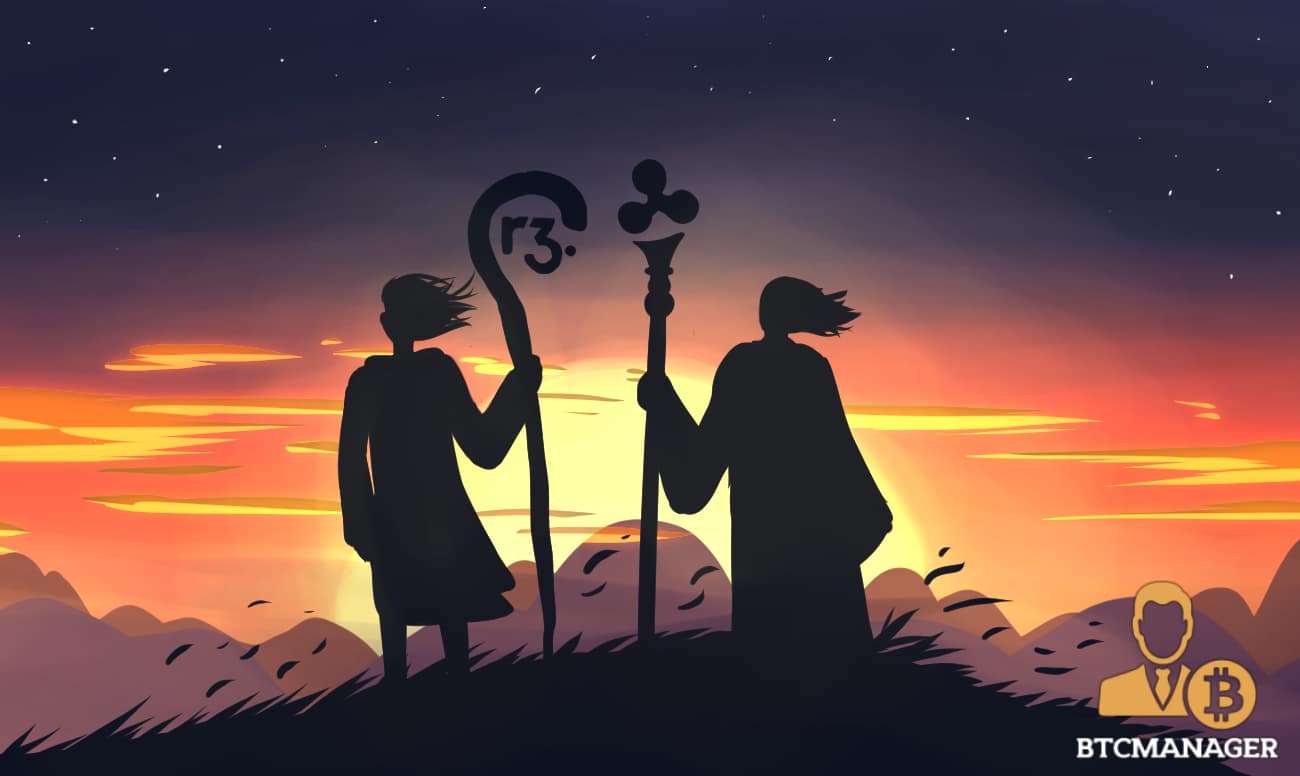 Ripple Labs and R3 Consortium released an official announcement on September 10, 2018, stating that both parties have managed to settle their year-long legal dispute.
"Happy" to Put the Dispute in the Past
Ripple Labs Inc. and XRP II, LLC released an official statement to Business Wire confirming that Ripple and R3 have reached a settlement of all outstanding legal disputes. The press release stated that the two companies are looking forward to putting the disputes behind them, while the terms of the agreement will remain confidential.
The litigation struggle between Ripple and R3 dates back to September 2017 and revolves around a botched deal to acquire five billion XRP.
According to Forbes, R3 Consortium filed a lawsuit against Ripple Labs in the state of Delaware and New York accusing Ripple Labs of violating a purchase agreement between them that involved the purchase of the XRP tokens.
The agreement allegedly enabled them to acquire the agreed amount of tokens for $0.0085 each before the end of 2019. R3 then claimed that Ripple Labs' CEO, Brad Garlinghouse, tried to call off the deal in an email sent to R3's CEO, David Rutter on June 2018. Detailed therein, Ripple filed a counter lawsuit in California, accusing R3 of breaching several agreement terms.
However, XRP has seen an explosive rise since the lawsuit as its price went up more than 3,000 percent in 2018. Now trading at more than ~$0.26, the XRP options offered to R3 are now worth more than $1 billion.
R3 was formed in 2015 when a consortium comprised of more than 80 of the world's most prominent financial institutions in research and development of blockchain technology in the financial sector has joined forces. The consortium joined big companies like Microsoft, UBS, the Deutsche Bank, and JPMorgan before entering a partnership with Ripple in 2016.
According to a Reuters report, the legal battle between the two began on September 8, 2017, when R3 slashed a complaint on Ripple in the Delaware Chancery Court.
R3 alleged that the terms of the partnership did not allow Ripple to terminate it unless both parties agreed to do so, it said in the report. The company also appealed to the court to declare that it was entitled to all the rights mentioned in the partnership, which includes allowing it to purchase XRP at any point in time until the contract legally ended.
Ripple immediately responded, filing a countersuit in the Supreme Court of California on the same day, accusing R3 of tricking them into entering a partnership whose agreements were breached shortly after signing. The complaint also stated that "R3 disappeared as a partner" almost immediately after the two companies came together.