Russia Has Finally Decided To Allow International Trade In Bitcoin and Cryptocurrency for Any Industry Without Restrictions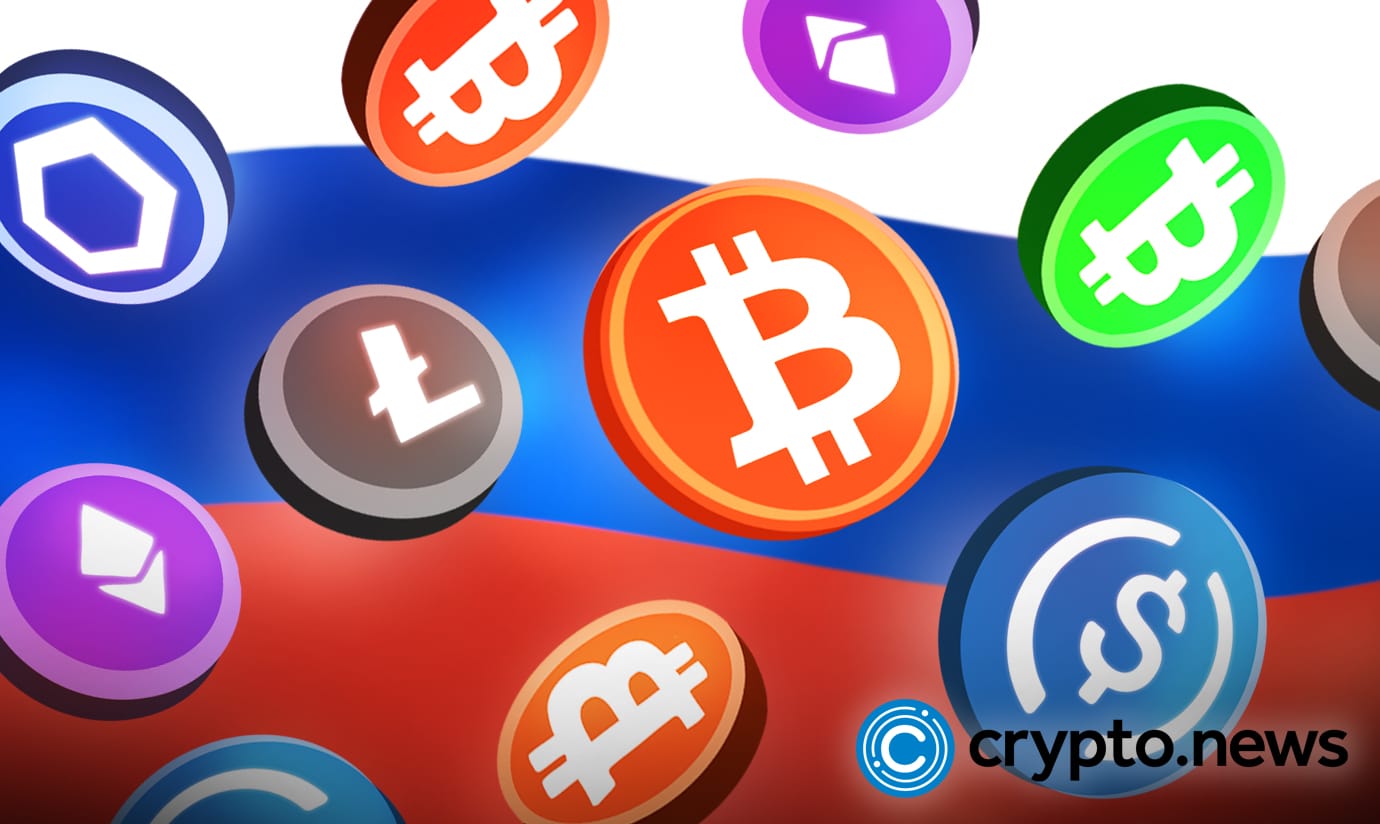 Russia is warming up to adopt bitcoin and other cryptocurrencies for financial transactions for any industry without restrictions.
The Journey to Crypto Acceptance
Before the Ukrainian invasion, Kremlin bureaucrats were against the adoption of cryptocurrency as a legal tender. With the invasion of Ukraine and sanctions by many countries that have crippled Russian access to the world's banking system, the country has shifted its position on adopting Bitcoin and cryptocurrency for transactions.
This change of heart comes after the country sought a complete ban on cryptocurrency operations, including trading, issuance, and mining, in January. Then, in July, President Vladimir Putin signed a bill banning the use of cryptocurrency as a means of payment for domestic goods and services.
Now Moscow is actively turning to crypto and planning a digital rouble early next year as it seeks to modernize its financial system and increase its clout in the global financial system.
The topic of digital financial assets, the digital rouble, and cryptocurrencies are currently intensifying in society, as Western countries are imposing sanctions and creating problems for bank transfers, including in international settlements", this was said by Anatoly Aksakov, head of the Russian Duma's financial committee.
"If we launch this, then other countries will begin to actively use it going forward, and America's control over the global financial system will effectively end," Aksakov added.
Deputy Finance Minister Alexei Moiseev said earlier last month that the Russian central bank has agreed with plans to legalize crypto for cross-border payments.
Russia To Provide Crypto Miners in Kazakhstan With Electricity
As part of its plan to adopt and foster the use of cryptocurrency, Russia is preparing to provide Kazakhstan with additional energy needed to operate crypto mining farms in the Central Asian nation. New arrangements will allow Kazakhstan's miners to buy electricity directly from the Russian power generation and distribution giant Inter RAO.
Crypto mining enterprises operating in Kazakhstan can rely on electricity produced in neighboring Russia to power their energy-hungry hardware. To allow that, the two partnering nations will amend a bilateral agreement governing the coordinated operation of their energy systems.
The government in Moscow has already ordered the necessary changes and begun preparations to organize the power supply for Kazakhstan's crypto mining sector, the crypto news page of the Russian business information portal RBC revealed.
Towards Cross-border Transactions
The Bank of Russia and the Ministry of Finance have reportedly agreed to allow the use of Bitcoin and cryptocurrencies in cross-border payment settlements. Russia-based Kommersant reported on Thursday that Russia's Deputy Finance Minister, Alexei Moiseev, said the government department has agreed "on the whole" with the central bank over a rule that would let residents send cross-border payments using cryptocurrencies.
The proposed policy change would allow Russian nationals access to digital wallets.