Russian Bank Allows Venezuelan 'Petro' Investors To Circumvent U.S. Sanctions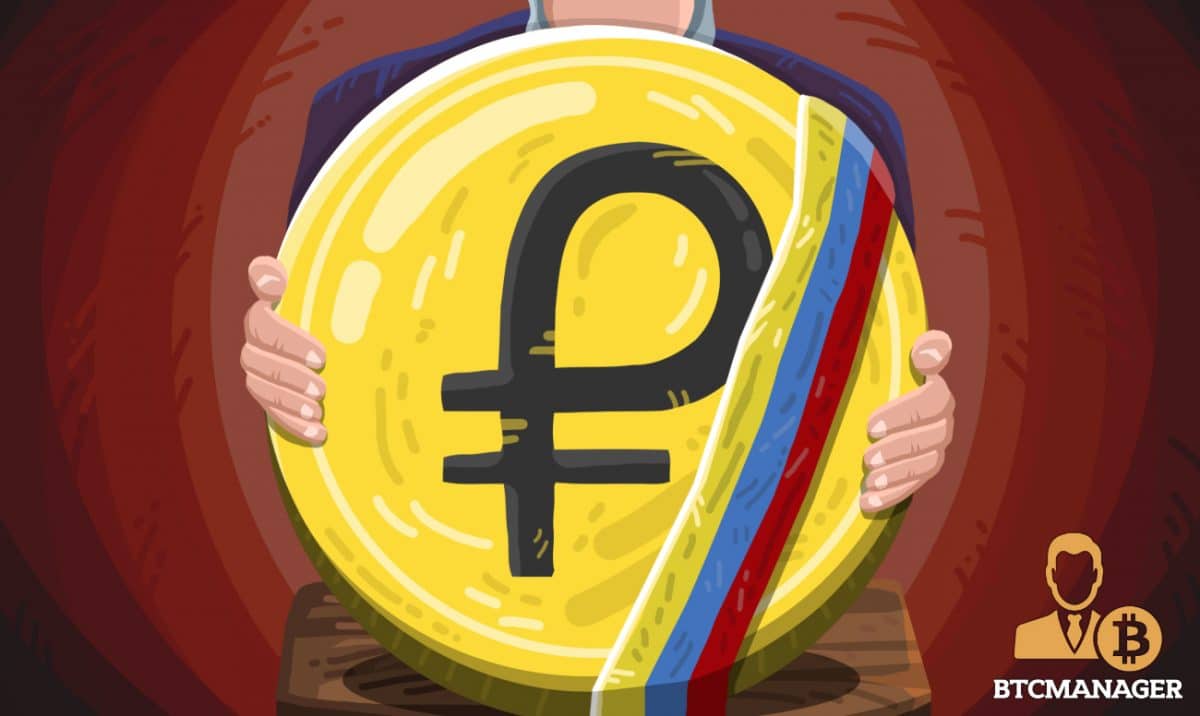 A small-time Moscow bank that boasts of President Nicolas Maduro as their largest shareholder, along with two Russian companies, is the new 'it' thing for investors that aim at investing in Venezuela's new cryptocurrency 'petro.'
Getting Around U.S. Laws
The Moscow-based bank, called Evrofinance Mosnarbank, has made a name for itself in the international financial market as being the first bank to have abolished a U.S. campaign to overturn the world's first state-backed digital currency, petro, even before its entry into the market.
Petro's potential investors, who had filed with Venezuela's government and had downloaded its wallet app available online, were invited to buy the cryptocurrency by contributing at least €1,000 ($1,179.68) to a Venezuelan government account at Evrofinance.
Russia had previously been of huge help to Venezuela, paying off millions in debts over the years and now also plays an important part of the country's oil industry.
At the launch of petro on February 21, 2018, Maduro applauded two Russians present in the audience who had previously worked with rich, Kremlin-connected businessmen. He mentioned that they were the ones who provided impetus to his otherwise 'joke' of being a 'kryptonite' against US economic supremacy and thanked their previously unrevealed startups, called Aerotrading and Zeus Exchange.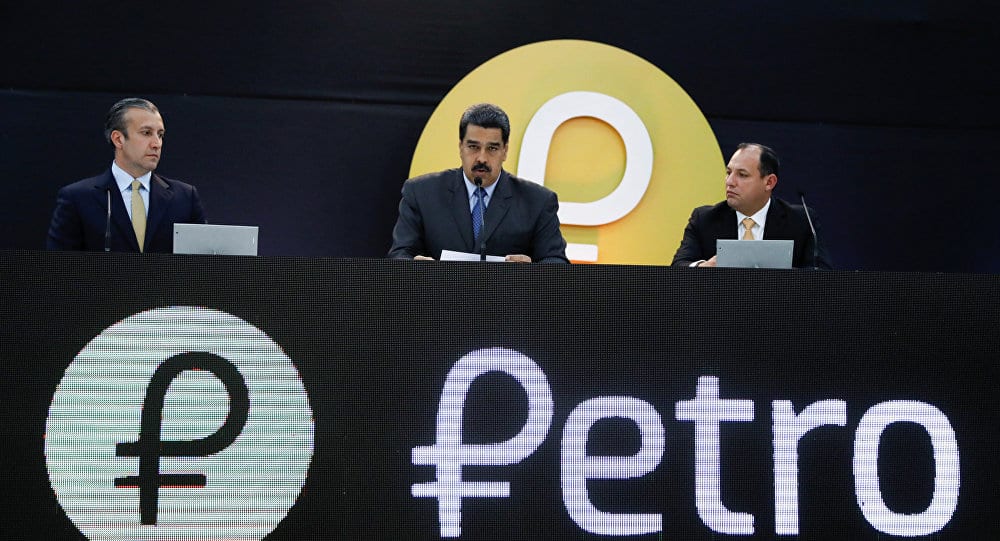 Source: Sputnik News
On February 22, Maduro sent his economy minister to Moscow to remit his Russian finance counterpart.
The Venezuelan government won an award in March 2018 from the Russian Association of Cryptocurrency and Blockchain for their role in defying the existing control of the international financial structure.
The petro wallet then went haywire, after all of its mentions being deleted, leaving potential buyers in a dilemma on how to purchase it, although it is listed for sale everywhere.
The government then took to selling them; however, the number of petros sold remains a mystery. As per Maduro, a whopping $3.3 billion were raised by the government in the presale stage. As per the blockchain, because every action of the digital currency can be publicly traced, only a small fragment of the apparently sold petros can be reflected on the buyer's list.
Petro Not In Huge Demand
Petros apparently hold minimal appeal to foreigners. Drug dealers and the underworld mafia are, however, have shown interest in the same. Also, even distant trading platforms like Bitfinex are wary of investing in petro under the terror of breaching sanctions. Petro was even termed a "scam" by ICOindex, an ICO tracking and rating platform
Alejandro Machado, a Venezuelan digital consultant for crypto startups, informed that ICOs these days cannot be trusted owing to their fraudulent promoters who scam their customers regularly. Another reason for distrust is their limited expertise in the technical domain. He concluded that the Venezuelan government faced both of these barriers.
Maduro is still hell-bent on fighting all odds that come his way of establishing petro as a legal tender in all proceedings, so far as to granting government institutions like ministries and airports, 120 days to begin using and adopting the Petro.
In a bid to make buying petros easier, Maduro took to the creation of 16 local exchanges through which Venezuelans can buy petros in exchange of their ever-devaluing bolivars – Venezuela's currency.
Another state-backed cryptocurrency is in the talks of having allied with Venezuela's gold reserves. It is now for the Venezuelan population to decide whether they are ready to accept this 'forbidden' digital currency or not.