Santander Bank Taps Ripple Technology for a new xCurrent-Based Payment Corridor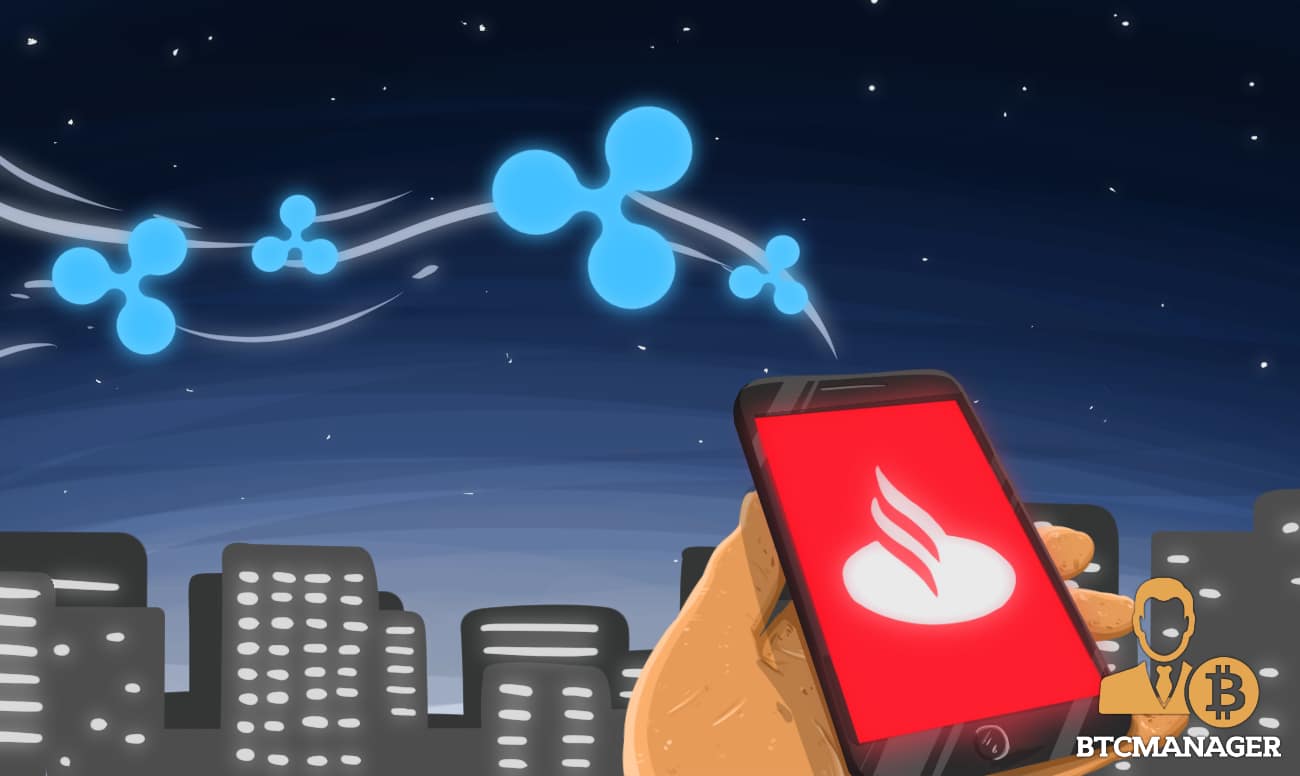 Santander Bank, a leading Spanish financial institution established in 1857, now facilitates cross-border payments between the United Kingdom and Poland free of charge, through its Pay FX digital banking app which is powered by Ripple's xCurrent, according to reports on July 14, 2019.
Santander doing More with xCurrent 
Per sources close to the matter, Ripple, a San Francisco-based financial technology (fintech) firm powered by distributed ledger technology (DLT) has reached another significant milestone in its journey towards mainstream adoption of its products.
Reportedly, Spanish banking heavyweight, Santander, has added a new payment corridor to the existing regions covered by its xCurrent-powered Pay FX digital banking app.
The highly reputed lender has announced that its Pay FX application now facilitates superfast, cheap and secure cross-border payments between the United Kingdom and Poland, making it possible for customers to move up to 10k euros every day without transaction fees.
Commenting on the exciting development, a Twitter user with the moniker @Jeremy Light3 tweeted: 
Santander UK's One Pay FX app now supports payments to Poland from U.K. – no fees, best ex rate, smooth payment experience #Santander pic.twitter.com/jp1iUMDlsy

— Jeremy Light (@JeremyLight3) July 14, 2019
In response, Ripple's senior vice president of customer success, Marcus Treacher tweeted:
Powered by Ripple & great to see this important payment corridor go live https://t.co/wVBJlQ1aZT

— Marcus Treacher (@marcus_treacher) July 14, 2019
Ripple Taking over the World of Blockchain Payments 
For the uninitiated, xCurrent is an enterprise blockchain solution that makes it easier for banks to conduct and instantly settle international payments with end-to-end tracking. 
As reported by BTCManager earlier in April 2018, Santander announced plans to adopt and integrate Ripple's xCurrent solution into its processes and that move has proven to be a forward-thinking manoeuvre so far.
In a recent interview with the Financial Times, Ana Botin, the executive chairwoman of Santander Bank revealed that Ripple's innovative technology has been powering half of Santander Group's FX payments since January 2019.
In her words:
"We're actually covering 50 percent of all the FX payments that the Santander Group does yearly. And it [xCurrent] works excellently. It's safe and fully compliant. We've made sure we comply with all local laws."
Santander's One Pay FX app that was launched on iOS in 2018, now enables users to send money to 19 nations across the globe including the United States. Interestingly, Ripple has been in the news for all the good reasons of late. 
In February 2019, BTCManager informed that Finablr, a UAE-based fintech firm had adopted RippleNet for cross-border payments.
And on April 24, 2019, reports emerged that Thailand's Siam Commercial Bank had completed a cross-border transfer within one minute using Ripple's blockchain network. 
To celebrate the company's success in the past year, Ripple's Brad Garlinghouse has hinted that the platform will airdrop 2,000,000 XRP to Ripple users shortly.