GPU Producer Sapphire Launches New Graphics Cards For Crypto Mining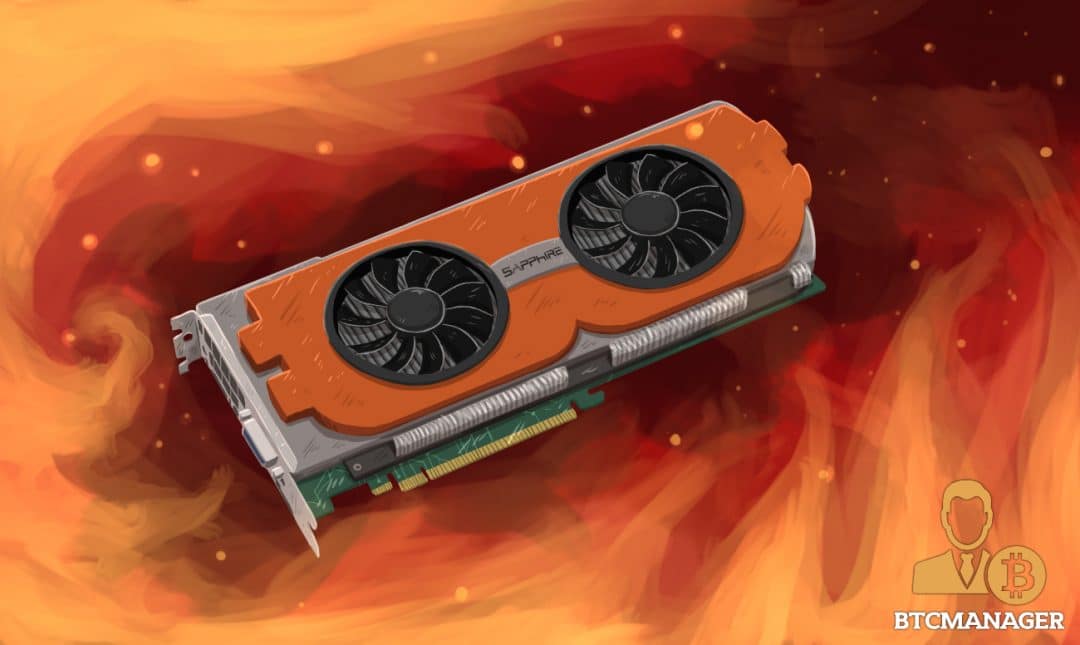 Cryptocurrency mining is making a big comeback driven by the impressive rally in digital currencies in the spring of 2017. To benefit from this increase in demand for hardware, technology company Sapphire has launched a series of new graphics cards, the first of such specifically targeted at cryptocurrency miners.
Hong Kong-based Sapphire focuses on the production of computer hardware such as motherboards and graphics cards. Due to the increase in popularity and demand for high-performing graphics cards by the cryptocurrency mining community, Sapphire has launched five new graphics cards for crypto miners.
The new Mining Edition Radeon RX graphics cards come with 4GB or 8GB of memory and miners also have the option to purchase the slightly more expensive but also a slightly more efficient version with Samsung memory. The difference between the standard model and the Samsung memory model is not massive, 25-28MHz versus 24-27MHz for the Radeon RX 470 with 8GB of memory. For cryptocurrency miners looking to maximize profits for their mining operations paying that small premium will probably be worth it.
Sapphire's new cryptocurrency mining cards can currently be pre-ordered at OverclockersUK and miners have the following five options to choose from:  
Sapphire Radeon RX 470 Mining Edition 8GB (Samsung) for £300 ($385)
Sapphire Radeon RX 470 Mining Edition 8GB – £290 ($370)
Sapphire Radeon RX 470 Mining Edition 4GB (Samsung) – £260 ($335)
Sapphire Radeon RX 470 Mining Edition 4GB – £249 ($320)
Sapphire Radeon RX 560 Mining Edition 4GB – £170 ($220)
The downsides of the new mining cards are that they only come with a one year warranty and that they cannot be resold as gaming cards once users stop mining as they come without any display ports.
Sapphire Is Not The Only Tech Company Producing New Mining Graphics Cards
Sapphire is not the only technology company jumping on the cryptocurrency mining hardware bandwagon. As BTCManager reported on June, 17, Nvidia announced that it has started to produce graphics cards targeting the Ethereum, Zcash, and Monero mining community. This announcement followed after Nvidia's competitor Advanced Micro Devices (AMD) stated that its recent increase in revenue had been driven by an increase in demand for its graphics cards by cryptocurrency miners.
With the recent sharp rallies in bitcoin, ether, and others more individuals and companies are setting up mining operations with the aim to make a profit from this year's renewed 'crypto-gold rush.' Companies such as Sapphire, Nvidia, and AMD also want their share of the pie, and this is reflected in their new crypto mining hardware offerings.