SEC Charges 11 Individuals in $300M Crypto Ponzi Scheme Forsage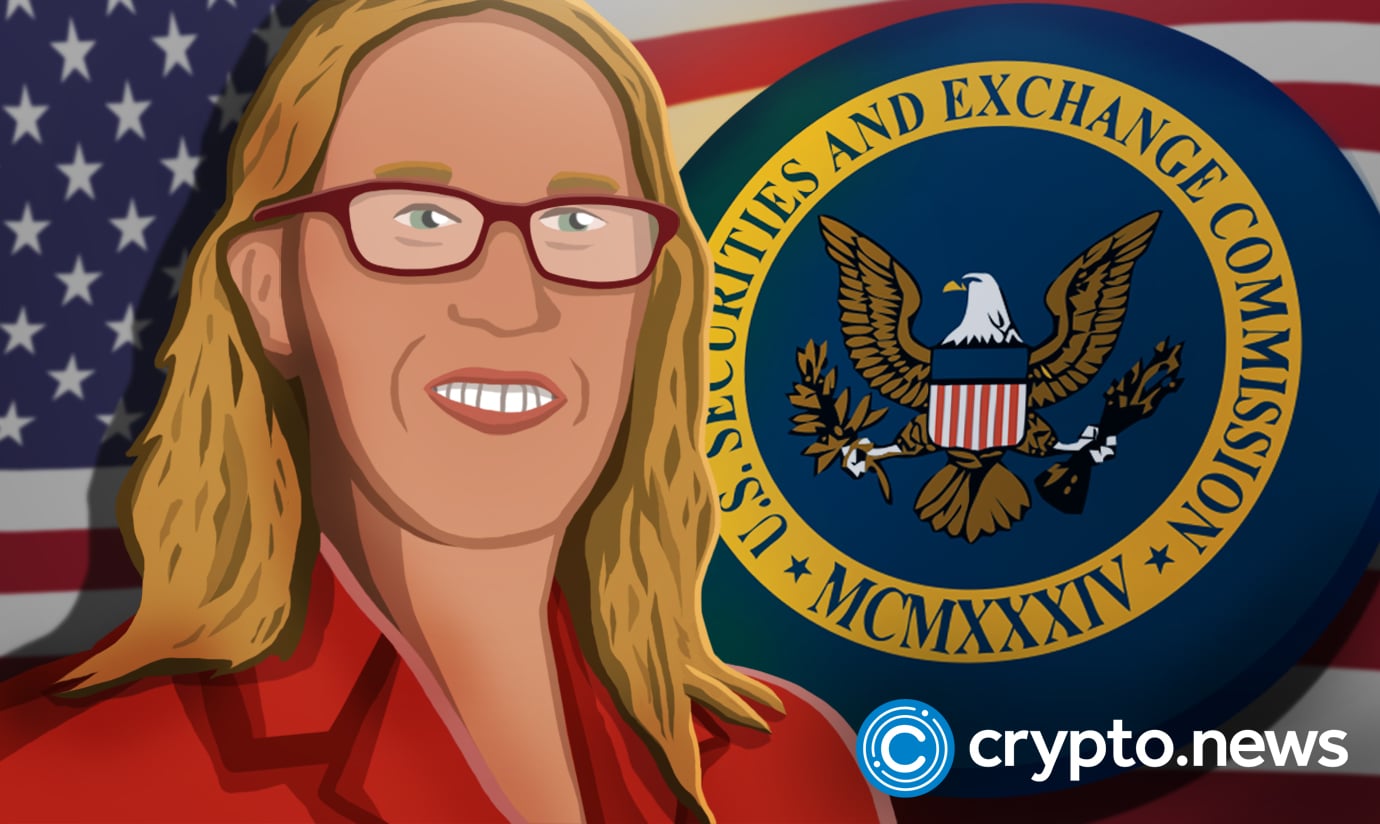 The SEC has filed charges against the team behind Forsage, alleging that they ran a crypto pyramid and Ponzi scheme, which may have resulted in losses for investors totaling more than $300 million globally.
SEC Charges Group Behind $300M Crypto Ponzi Scheme
The Securities and Exchange Commission (SEC) has charged 11 people with allegedly developing and promoting a fraudulent crypto pyramid and Ponzi scheme that garnered more than $300 million from retail investors.
According to the SEC, Forsage was launched in January 2020 and claimed to enable investors to join in lucrative deals facilitated by smart contracts operating on the Ethereum, Tron, and Binance blockchains.
However, the agency said in a statement released on Monday that investors profited by recruiting others into the scheme. Forsage is also accused of using assets from new investors to pay off prior investors, which is a hallmark of a Ponzi scheme.
The SEC complaint charges Forsage founders Vladimir Okhotnikov, Lola Ferrari, Mikhail Sergeev, and Sergey Maslakov, all of whom were last known to be in Russia, the Republic of Georgia, or Indonesia. In addition, the complaint charges three US-based promoters involved with promoting the platform on its website and social media, in addition to several members of Crypto Crusaders, a group operating in five states that advertised the scheme.
"As the complaint alleges, Forsage is a fraudulent pyramid scheme launched on a massive scale and aggressively marketed to investors," said Carolyn Welshhans, Acting Chief of the SEC's Crypto Assets and Cyber Unit. "Fraudsters cannot circumvent the federal securities laws by focusing their schemes on smart contracts and blockchains."
Both the SEC of the Philippines and the Commissioner of Securities and Insurance of Montana issued a cease-and-desist order against Forsage in September 2020 and March 2021, respectively. But, according to the SEC, the defendants denied the charges in YouTube videos and allegedly continued the scheme.
Ripple is also involved in a lengthy legal battle with the financial watchdog. 
Forsage's YouTube channel, which is still active, asserts that its members have made "700,000 in Ethereum," "1,700,000 in TRON," and $57 million in stablecoin Binance USD. A video advertising a "new launch" was released 11 days ago.
The action filed by the SEC seeks injunctive relief, as well as disgorgement and civil penalties.
Two of the defendants, Samuel Ellis of Kentucky and Sarah Theissen of Wisconsin, consented to settle the accusations. According to the SEC, Ellis consented to pay disgorgement and civil penalties, while Theissen would be required to pay disgorgement and civil penalties.
SEC Crackdown on Crypto Players and Firms
The SEC has recently become more involved in crypto law enforcement. Along with the Justice Department, the regulator recently charged a former Coinbase employee with insider trading. It has also accused Coinbase of allowing securities to be listed on its platform.
Furthermore, SEC Chair Gary Gensler stated last week that cryptocurrency exchanges should be regulated in the same way that securities exchanges are, claiming that there is "no difference" between the two.
However, the agency's approach has not been well received in the crypto sector, with several industry leaders, lawmakers, and other regulators constantly slamming it for "regulating by enforcement."