SHIB drops 15% in 2023; analysts expect PEPE rival to surge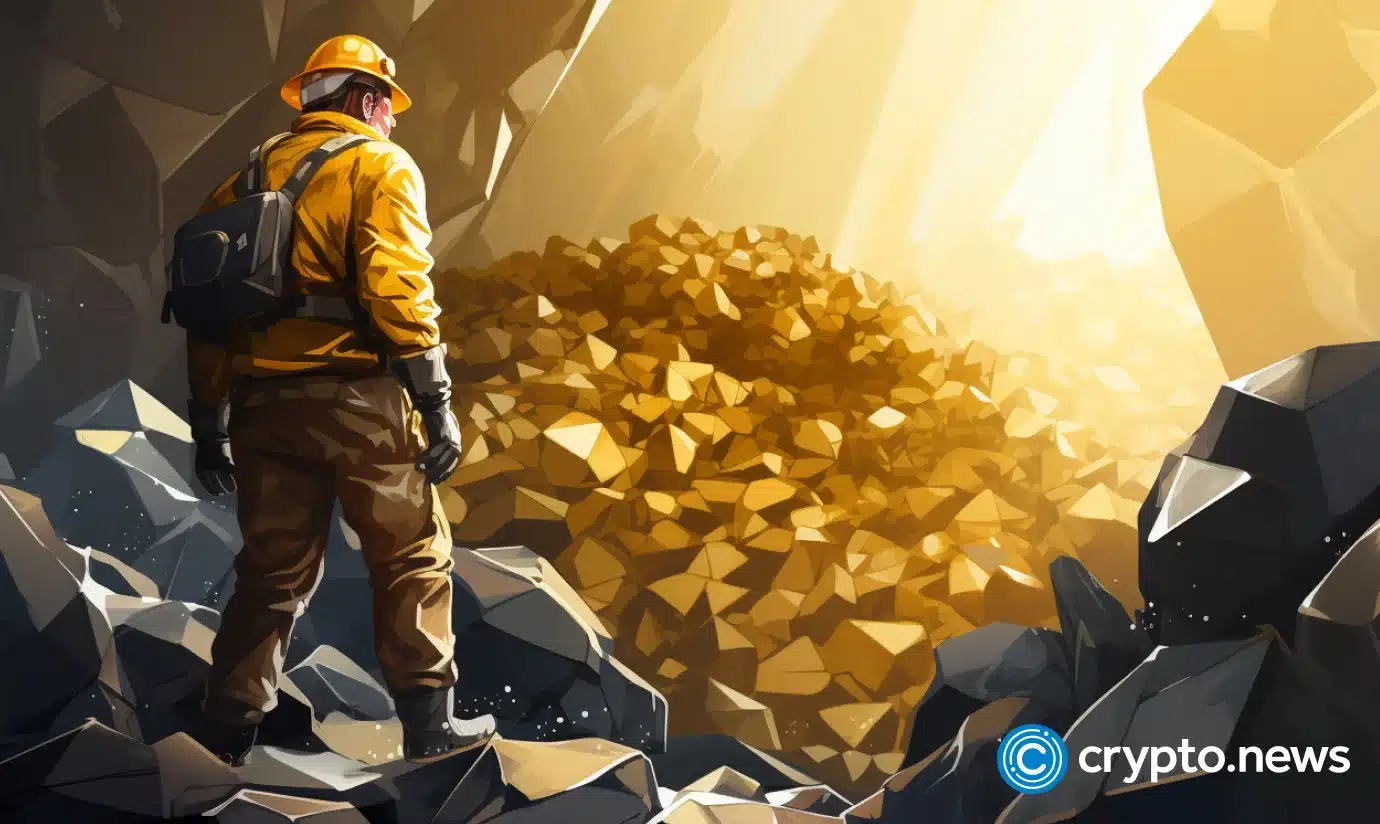 NuggetRush is a meme coin that can offer rewards.
Crypto analysts are doubtful about the future performance of SHIB, given its recent downturn.
PEPE's rival, NuggetRush, has caught the attention of meme enthusiasts globally.
Shiba Inu (SHIB) prices have been fluctuating in 2023. SHIB is down by over 15% in the past few months. As sellers press on, investors are concerned about its volatility.
Following SHIB's contraction, Pepe's (PEPE) prices also fell. The rapid decline has seen traders consider alternatives.
NuggetRush (NUGX) has emerged as a new player in the market and is considered a strong competitor to Pepe. The project combines gaming, GameFi, and meme coin appeal.
NUGX aims to build an active community and possibly provide opportunities for investors to generate passive income from gaming and NFT trading. 
This article will explore why NUGX might surge in 2023 despite the recent drop in SHIB and PEPE.
NuggetRush: focusing on community
NuggetRush is a project that aims to be the first community-owned play-to-earn (P2E) game. NUGX stands out among other meme coins in the industry by providing practical applications and distinct features that challenge the prevailing perception of such coins.
The project prioritizes its users by restoring governance and data ownership to investors. In stage 1 of its presale, over 7.5 million NUGX have been sold, each at $0.01.
The presale has five stages. NUGX prices are also set to increase in each round. Traders are examining the project and its presale before NUGX launches at $0.020.
At the end of the presale, 50% of NUGX will be distributed over the different stages based on the stage investors joined in.
NuggetRush is a virtual gold rush game that combines GameFi and adventure. Players can enjoy adventure games where they get to mine, explore, and strategize. The platform also has a non-fungible token (NFT) marketplace where players can trade, purchase, and sell their characters.
Shiba Inu: decentralization and transparency
In August 2020, Shiba Inu, also known as the Dogecoin killer, was launched. However, SHIB's performance has been underwhelming, sliding 92% from peaks. For this reason, some investors are now reconsidering SHIB.
In 2023, SHIB prices are down 15%. This contraction is despite the launch of Shibarium, a layer-2 scaling solution. Presently, SHIB prices are stagnant, and investors are seeking alternatives.
Exploring PEPE's deflationary mechanism
Pepe is a meme coin project on Ethereum, drawing inspiration from the meme, "Pepe the Frog." PEPE has no intrinsic value.
Even though prices recently rallied, PEPE has since cooled off.
Still, PEPE holders are bullish, expecting a recovery.
At the same time, more are examining NuggetRush and how NUGX offers better utility and potentially more returns.
Conclusion
Falling prices have raised concerns among SHIB holders. However, NuggetRush, a project combining gaming and finance with an NFT marketplace, remains unique.
The NuggetRush presale is ongoing.
Visit NuggetRush presale website
Disclosure: This content is provided by a third party. crypto.news does not endorse any product mentioned on this page. Users must do their own research before taking any actions related to the company.