SmartOne's Mission to Establish A Legal-Tech Ecosystem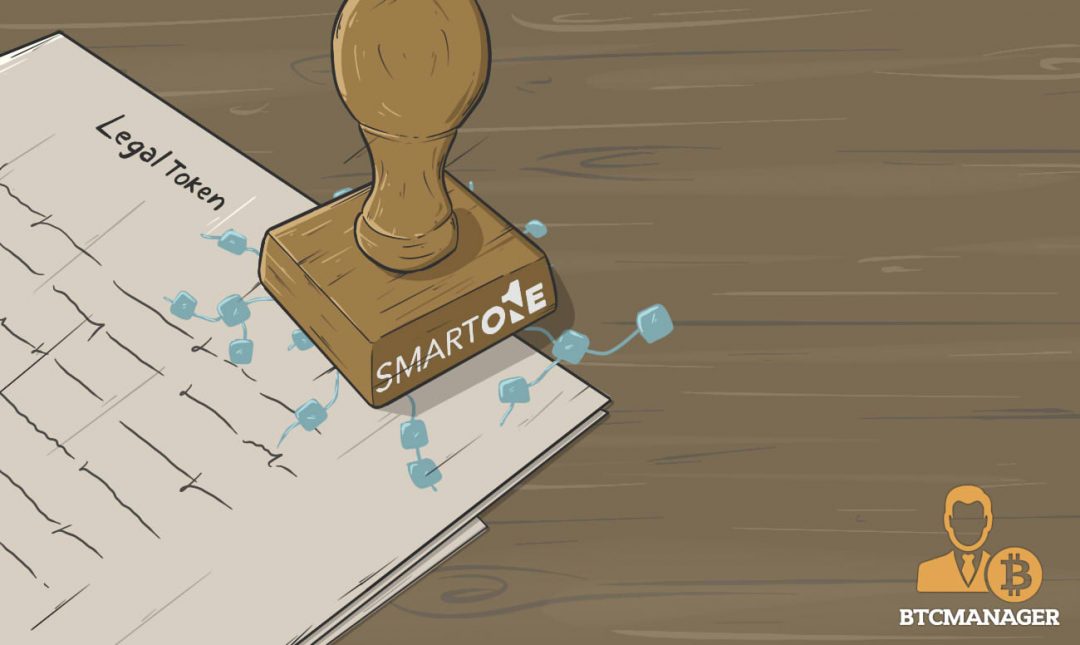 While there has been a boom in blockchain-related projects and a digital gold rush for tokens, abiding by the law and regulations have become secondary. SmartOne wants to motivate stronger legal and regulatory advice for such projects, which so far are unable to reach global capital markets for investment due to the regulatory and compliance pitfalls. SmartOne will also create an ERC20 token. The token, LEGAL (LGL), will act as a gateway to a new legal-tech ecosystem and is available via an initial coin offering starting in October 2017.
Built by a team of legal and technical experts based in Zug, Switzerland, also known as the Crypto Valley, SmartOne's basic aim is to provide legal services and where best to conduct research in Zug's agglomeration of blockchain-based businesses. They identify a serious problem; the lack of access to the appropriate legal and regulatory services for blockchain projects to reach their potential.
SmartOne's team states that the lag of national regulatory systems highlights the need for a new ecosystem focusing on the intersection of cryptocurrency and regulation:
"At the policy level, very few national legal systems have managed to keep up with the pace of crypto development, resulting in a lack of regulatory frameworks designed to provide investors with confidence that the crypto enterprises and communities in which they are interested, are following at least basic, globally recognized standards of compliance."
LEGAL, an Ethereum-based token, is designed to provide access to legal services, bridging the cryptocurrency and legal communities. As well as giving access to legal services, the tokens will form the foundation of for a legal-tech ecosystem based around the SmartOne network and platform. The network will revolve around three key solutions; firstly, legal consulting via the analysis of ICO projects, secondly the automation and digitalization of legal processes, and finally the marketplace.
Cryptocurrency and blockchain-based startups can use these tokens to purchase legal expertise offered through the marketplace, which brings many experts together to further legal tech development putting financial firms in touch with research terms, developers with investors and so on. During September, SmartOne will unveil its legaltech lab in Zug with legal solutions for ICOs to appear on the platform in October 2017.
Moreover, SmartOne has stated their broader mission as becoming the voice of the cryptocurrency community for judicial matters:
"Providing legal services, we also aim to become the legal voice for the crypto community by undertaking research and development, publishing articles and entering into dialogue with regulators."
LegalOne, NextLex, and SKUANI are the original cohort of legal service providers, and these partners of SmartOne have invested more than $1 million in the project themselves. The LEGAL token represents the right to membership of the ecosystem, and there will be a three-tier membership scheme.
By 2018, there are plans also to introduce an open-source crowdfunding platform, where anyone can participate using the Ethereum blockchain, by sending ether or LGL tokens, and the automation of various legal processes, such as KYC/AML.
For their Initial Coin Offering, SmartOne has implemented a KYC protocol that whitelists verified addresses, as they believe will become the standard in the future. The token launch will proceed in two stages; a pre-launch phase, where early investors can get a 10 percent premium, and contribution phase. The total amount of LGL tokens on offer are 20 million with a price of 0.0040 ETH per token in the first phase, and at minimum 0.0044 ETH in phase two.
Pre-contributors will be granted a 10 percent USD bonus, as the price per token is adjusted in stage two, encouraging investors by partially hedging against volatility in the price of ether. The whitepaper makes it clear that LEGAL tokens are not for 'speculative investment,' but rather 'functional network tokens within the SmartOne ecosystem.'
SmartOne will also release a DApp, with details to come in a forthcoming technical paper. The DApp will whitelist addresses through a process similar to Parity SMS verification. Phone numbers are saved offline on FINMA compliant servers in Switzerland, and only a random, encrypted code representing the number will be sent online to the smart contract. The contributor confirms the receiving of the SMS, the ether address, and the code will be linked. From then on, the public can check the blockchain to confirm whether the address was verified.
Positioning itself in the crypto-hub of Zug, Switzerland, SmartOne wants to create a new ecosystem that brings technology and regulation together. LEGAL tokens will give holders the access to legal advice. Furthermore, token holders eventually benefit from automated processes for KYC/AML and other legal processes and access to the marketplace, which will be extended to consumers with an app in 2019.
More information about the project can be found in the SmartOne whitepaper.