Societe Generale French Bank Introduces a Digital Asset Service for Asset Managers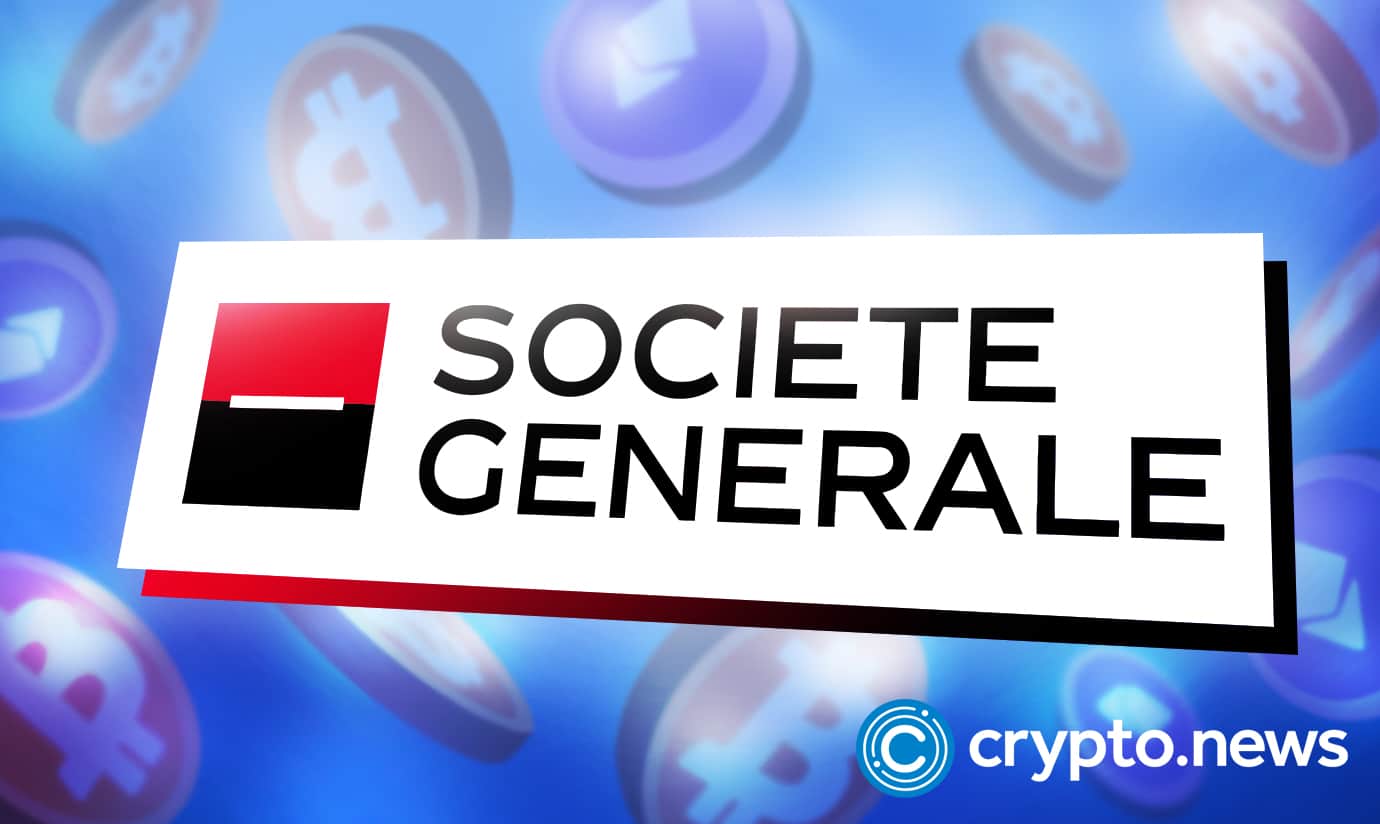 Societe Generale, the third-largest bank in France by market capitalization, gave feedback on the increased thirst of investors looking to incorporate cryptocurrencies into their portfolios.
The Decentralized Bank Service
The French bank has issued unique services for asset managers in France who are looking to develop cryptocurrency funds for their investors. The Asset managers claim that investors are off the hook and in dire need of incorporating digital assets into their portfolios. The increased demand saw portfolio managers and financial advisors match the bank's demand for a new service that supports digital asset funds.
The bank will support the management of assets by portfolio managers who want to offer funds for crypto fanatics among existing retail investors. The bank will act as a digital asset fund custodian as well as manage Fund liabilities.
On Wednesday, the bank announced that the new service would promote cryptocurrency funds developed by asset managers in a very straightforward and modified way. The bank also alliterated that the issuance of the service would comply with European regulations on asset management.
Pioneer Adoption at Early Stages
The new service offered by the French financial institution already has a promising future for French-based portfolio managers and financial advisors. Arquant Capital, a French Asset management firm, has already laid out foundations for developing a crypto fund investing in digital assets. The firm has stated to initially begin with Bitcoin (BTC) and Ethereum (ETH) before advancing to other virtual derivatives. It becomes the first fund to be served by the bank.
Societe Generale's crypto move illustrates how retail investors are thirsty for crypto and that mainstream cryptocurrency adoption is imminent. As of 2021, Societe Generale Bank had over $1.6 trillion in assets, making it top ranks as one of the biggest banks in Europe.
The CEO of Arquant stated that the firm sees an early opportunity to grab investors as the bank offers a creative method of structuring, allowing the firm to scale its investment portfolio to cryptocurrencies, thereby increasing the value created for French-based fund consumers.
Eron Angjele, CEO of Arquant Capital, said:
"This solution provides Arquant Capital with an innovative structuring that allows us to scale our offering and focus on creating value for our clients,"
FORGE-Societe Generale's Subsidiary
The bank's principal staircase to fame in cryptocurrency is through its subsidiary FORGE. FORGE is among the leading European innovation companies in a security token with a CAST framework. The platform was utilized earlier (last year) to facilitate a European Investment Bank Bond worth over 100 million Euros. The bond was issued on the Ethereum blockchain ecosystem. Furthermore, FORGE'sFORGE's subsidiary recently announced a consensus with METACO concerning digital asset custody.
All these factors put the bank a step forward, making it one of the few financial institutions offering banking services to promote widespread adoption of decentralized finance, its products, and services.