Solana Partners with Binance-backed Terra to Create Wrapped Stablecoins for DeFi Markets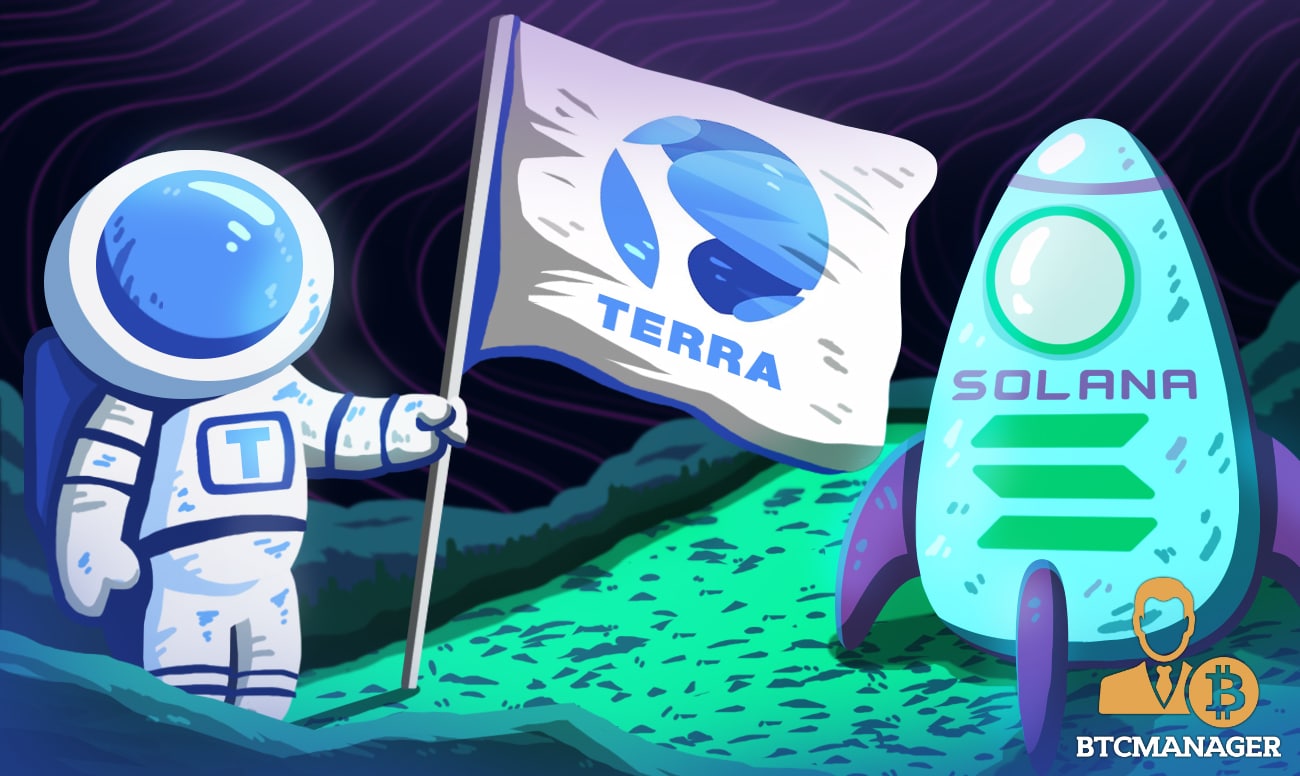 Solana — a U.S. blockchain firm — has partnered with Binance-backed stablecoin issuer Terra to create wrapped stablecoins for decentralized finance (DeFi) apps on the Solana platform.
Creating Wrapped Stablecoins for Solana's DeFi Ecosystem
According to a blog post published by Solana on Thursday (April 16, 2020), the partnership enables the creation of a token bridge that will allow the deployment of Terra stablecoins on the Solana platform.
An excerpt from the announcement reads:
"Terra's tokens will be the first stablecoins on the Solana network. By bringing stablecoins onto our network, we aim to dramatically expand the design space for developers, opening the door to novel applications that require price-stable payments."
As part of the stablecoin transfer interface, Solana plans to create two distinct smart contract protocols to be deployed on both platforms. Via a mint-and-burn model, these mirrored smart contracts will allow users to mint stablecoins on Solana while burning a corresponding token value on Terra.
A transaction will only be completed if the user can submit a proof of burn. According to Solana's announcement, the mint-and-burn process works both ways thus creating a "two-way wrap."
Together, the partnership strives to leverage Solana's transaction processing capabilities which reportedly reaches 50,000 transactions per second (TPS) and Terra's payment infrastructure. The use of stablecoins means DeFi Solana DeFi users will not have to deal with issues stemming from the price volatility associated with unpegged cryptocurrency tokens.
DeFi the Key to Revamping South Korea's Blockchain Scene?
With more than 1 million active users, Terra's CHAI payment network is reportedly gaining some traction in South Korea with a daily transaction exceeding $3 million. The partnership with Solana could help to expand the reach of the CHAI platform which could improve DeFi adoption in South Korea.
As previously reported by BTCManager, South Korean venture capital giant Kakao invested in Terra with both companies partnering to create a blockchain ecosystem for decentralized apps (dApps) and stablecoins.
South Korea's once bubbling crypto and blockchain market has since been hit with declining volume and optimism stemming from unfavorable government laws. Projects have been abandoning the local market and listing their tokens on overseas exchanges.
At the start of March, the country's parliament officially recognized cryptos in the country. However, the cost of compliance associated with the regulatory provisions enacted by lawmakers could be burdensome for small and medium scale crypto and blockchain firms.