South Korea: Kakao and Terra Partner to Create Blockchain Ecosystem, dApps, and Stablecoins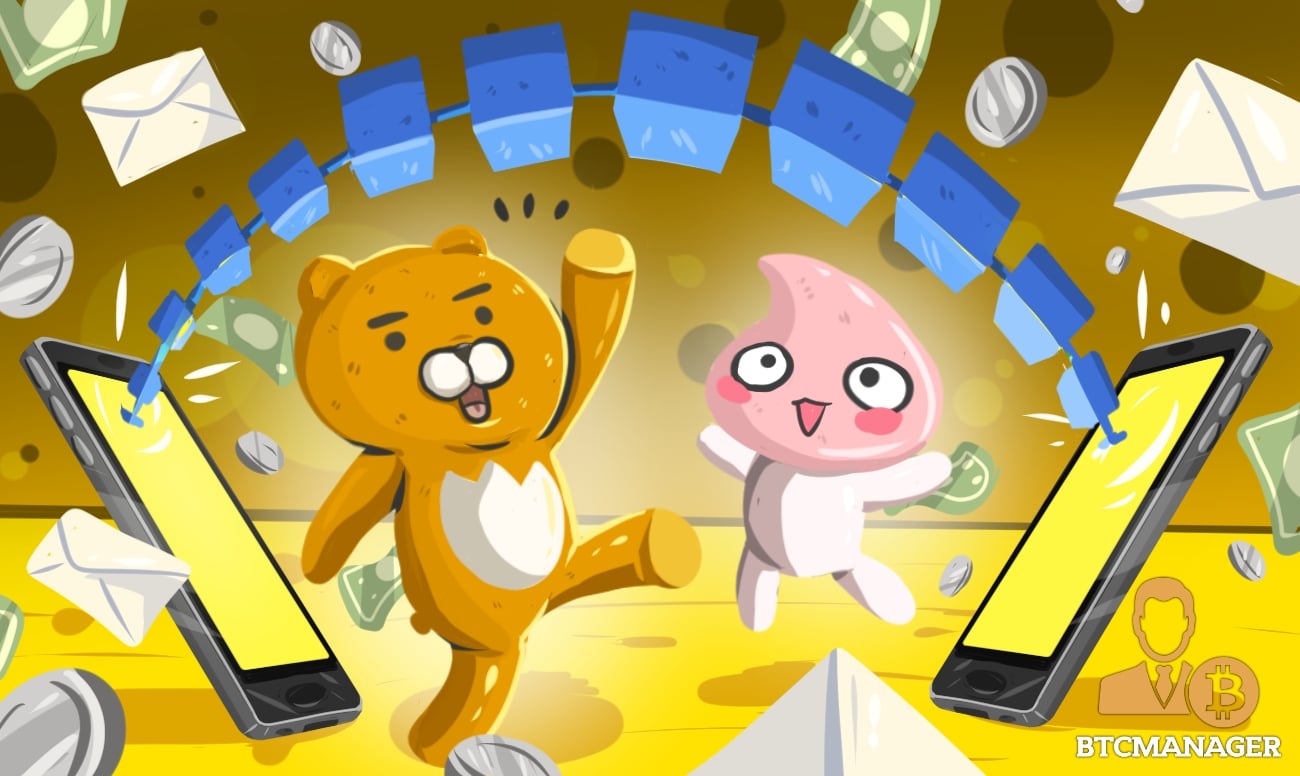 Kakao, South Korea's largest mobile carrier, has signed a partnership with stablecoin project Terra to collaborate on a blockchain-based payments system, reported Korea Times on November 15, 2018.
Kakao and Terra Partnership
Kakao's native blockchain platform "Klaytn" is a highly-scalable protocol with average block times of one second and the ability to deploy decentralized applications (dApps) for end users which boast of both enhanced speed and performance. The protocol features a dual-node setup consisting of Consensus Nodes and Ranger Nodes, with the former accounting for all "responsible" transactions and the latter serving to download new blocks which do not require consensus.
On the other hand, Terra is an ambitious stablecoin project started by TMON founder Shin Hyun-Seung. The latter is Korea's largest online retailer and boasts of millions of customers per month. Terra is utilized across TMON's diverse e-commerce network, serving as a unified payment and cross-border transfer option for customers around the globe.
With the collaboration of Terra and Kakao, the two companies aim to contribute towards creating a massive global ecosystem based on cryptocurrencies while mitigating the core problems associated with blockchain technology applications including scalability, speed, and reliability.
The firms also intend to discuss Kakao's solutions for enhancing Terra's blockchain platform and conducting joint research to deploy a similar stablecoin to the Klaytn platform.  Shin spoke of the development:

"Speed, stability, and reliability are the most important issues in the blockchain-based payment system. Terra will cooperate with Klaytn in coming up with ideas to solve the issues and offering services that give actual benefit to users."
Klaytn is not lagging when it comes to creating blockchain-based products. The protocol is run by Ground X, Kakao's wholly-owned blockchain subsidiary. Klaytn was launched in October 2018 and features toolkits and tutorials necessary for blockchain developers and platform creators.

Products include a native Wallet, which allows users to transfer and store their Klaytn tokens,  Klaytnscope, a block-explorer that monitors all activities on the platform including block creation and transaction, and BLASQ, a blockchain-focused co-working community that rewards blockchain-related questions and answers with native tokens.
Ground X CEO Jason Han believes the Klaytn-Terra alliance is a massive development, which can help solidify the position of both firms as a solid contender for large-scale blockchain services.