South African Financial Sector Regulator Declares Crypto Assets a Financial Product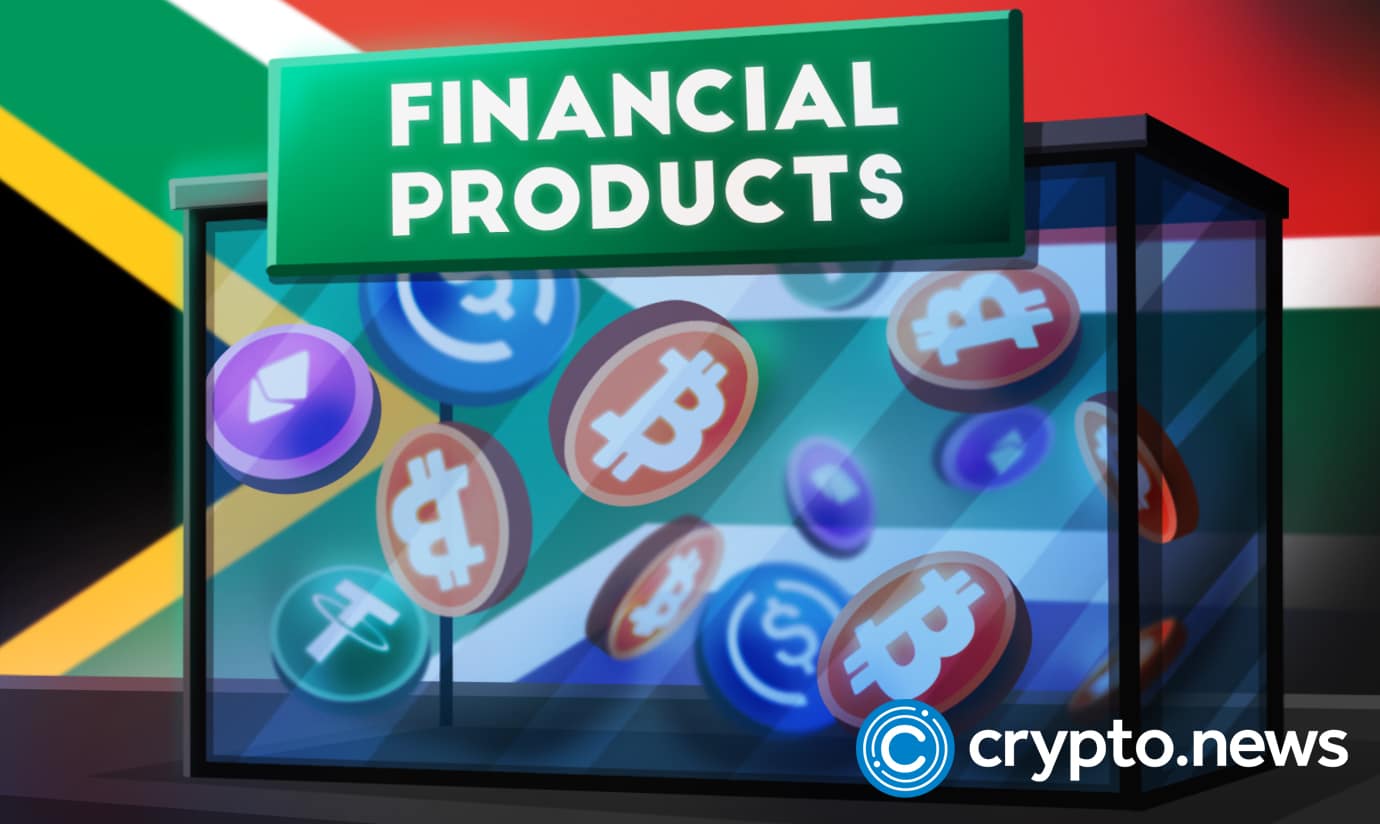 The inroads of crypto into the South African financial space haven't really been an easy ride as it's been faced with serious resistance and restrictions that have put a strain on the evolving crypto space.
News from verified quarters shows that south Africa has just become the latest country to give proper recognition & acceptance to cryptocurrency.
The financial sector conduct authority (FSCA), South Africa's financial regulator, on 19th October issued a notice that updates the financial advisory & financial intermediary services act (FAIS) 2002 to now recognize and treat crypto as a financial asset in the south African economy. Hannes Wessels, country head for cryptocurrency exchange Binance South Africa, said:
"This step would aid clarity, user protection and much-needed confidence in the ecosystem."
Brent Petersen of Easy Crypto, a crypto buying and selling platform, added:
"This is the first legal step needed to bring the crypto asset industry into South Africa's legal framework,"
The Recognition Was Long-anticipated
Recall that the move towards crypto acceptance in South Africa was anticipated sometimes in November 2020 when the FSCA published a draft declaration on crypto assets due to the increasing usage of cryptocurrencies. The Global Web Index in 2020 reported that over 15% of South Africans have invested in bitcoin.
Kuben Naidoo, the current deputy governor of the South African Reserve Bank (SARB) and a member of the Monetary Policy Committee, said:
"We are not intent on regulating it as a currency as you can't walk into a shop and use it to buy something. Instead, our view has changed to regulating (cryptocurrencies) as financial assets. There is a need to regulate it and bring it into the mainstream, but in a way that balances the hype and with the investor protection that needs to be there."
In June 2021, the position paper was published by the intergovernmental fintech working group (IFWG). The paper laid out a roadmap for a robust crypto regulatory framework to combat the spate of money laundering and regulate the activities of crypto intermediaries.
What to Expect in the New Crypto Regime in South Africa
In the new crypto regime, persons or organizations offering services regarding crypto assets would be required to be licensed as s financial service providers operating and complying with the South African financial watchdogs (FSCA & FIC).
These latest developments will not only herald crypto as a digital asset but also rely heavily on its cryptographic capabilities (distributed ledger technology) to facilitate its trading, transfer, storage, and supply.
However, this latest step towards "crypto acceptance" might be likely preceded by ushering in regulatory modalities for crypto exchanges in South Africa with the main focus on asset listing, know your customer (KYC) & Anti-money laundering (AML). Marius Reitz, general manager for Africa at Luno, a leading global cryptocurrency, said:
"The licensing requirements that will flow from this classification will drive high standards in the industry, particularly in relation to consumer protection, with potential investors easily able to identify those providers that satisfy regulatory requirements."
Going Forward, What Could This Mean for Other African Countries?
South Africa is a major crypto block in Africa, and this latest development might just be the signal that other bigger crypto blocks like Nigeria & Ghana need to also make crypto a financial asset with some regulatory framework.